Utah * Spirit Place * Spirit Planet * Tukuhnikivatz
Original Performance on August 20, 1996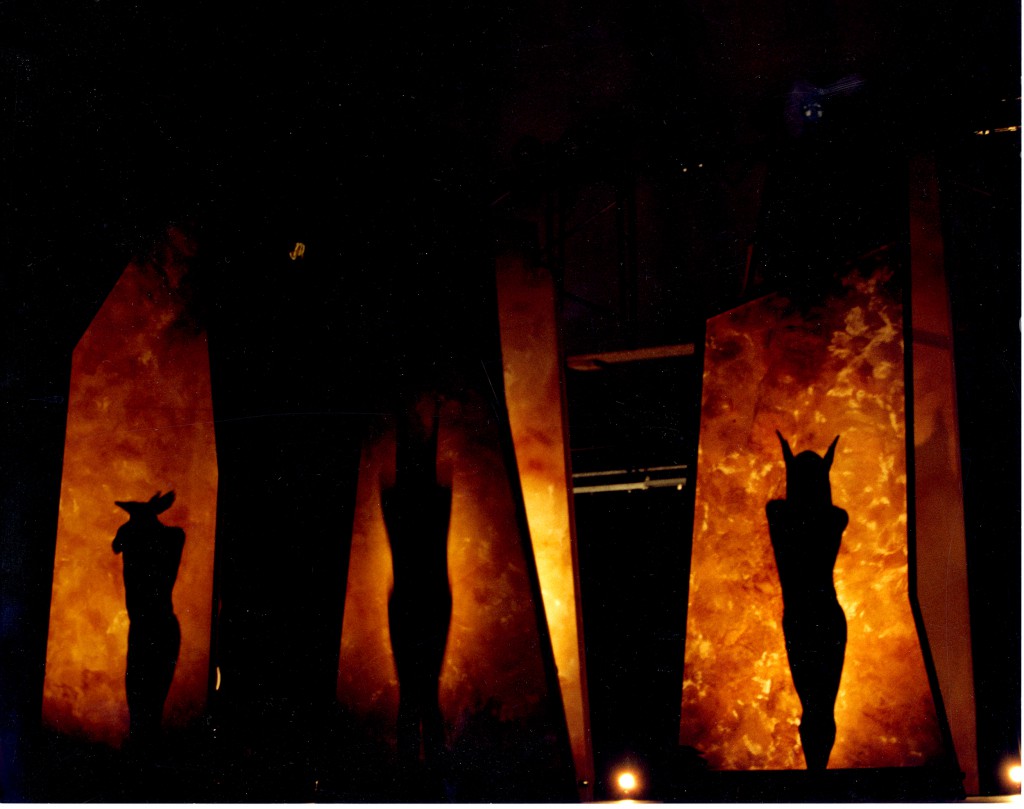 1996 – an evening length multimedia installation and performance based on ancient and contemporary earth consciousness commissioned by  Lincoln Center for Lincoln Center Out of Doors, GREAT DANCE in the Band Shell Series, Damrosch Park, New York City, NY.   Research took place over a period of 7 years with Maida Withers and Verabel Call Cluff engaged in on-site research in the Four Corners Area of the Southwestern United States. Time was spent with the Hopi and other Native American peoples to understand the Earth philosophies of the Native American people living in the region.  Video of the rock art was obtained by hiking into various locations – mostly in obscure places in Utah.  A six-week residency of dancers and filmmakers at four Earth sites in Utah provided the footage of dancers on landsites.  Many of the ideas for the work were spawned by Maida's family history and their personal interest in the land, especially the Colorado River and the Grand Canyon. Maida's family built and operated the Kaibab Lodge  (VT Ranch)18 miles from the North Rim of the Grand Canyon.  The Lodge continues today.
Pioneer ancestors of Withers settled in southern Utah in the 1860s.  Spirit Place * Spirit Planet refers both to her ancestors love of the land and Native American peoples who resided in the region.  Mount Tukuhnikivatz is a triangle-shaped sacred mountain there – the place at the "end of time" where people will gather, the place where the "Sun last sets" in the La Sal Mountains in Utah.
The immensity of the project made additional performances of the entire work almost impossible.  We were honored to have 2500 people attend the Lincoln Center Out of Doors performance. The work was conceived, choreographed and directed by Maida Withers.  Brent Michael Davids, Mohican Nation, composed and directed the music with his Blue Butterfly Group musicians.  Bruce Hucko, Earth photographer,  Verabel Call Cluff and James Byrne were the filmmakers responsible for the landsite projections throughout the production.
History:
"In 1988, I returned to the land of my birth in Utah with a group of artists for a five-week experiment of living and dancing on selected land sites to create a dance video.  Each day we understood better how to join with the forces of nature.  We experienced the extraordinary physical and spiritual powers of this place and its inhabitants, and we glimpsed our most inward selves.  Slowly I began to make linkages between my concern with new art, my own culture, and these ancient sites and people.  The connections involve the relationship of nature and culture and, more importantly, raise questions relating to the very meaning and function of art."  Maida Withers, 1990.
Utah * Spirit Place * Spirit  Planet * Tuhnikivatz is a co-collaborative undertaking that fearlessly moved forward in a bold trajectory, knowing there will be only one performance for one time and one space.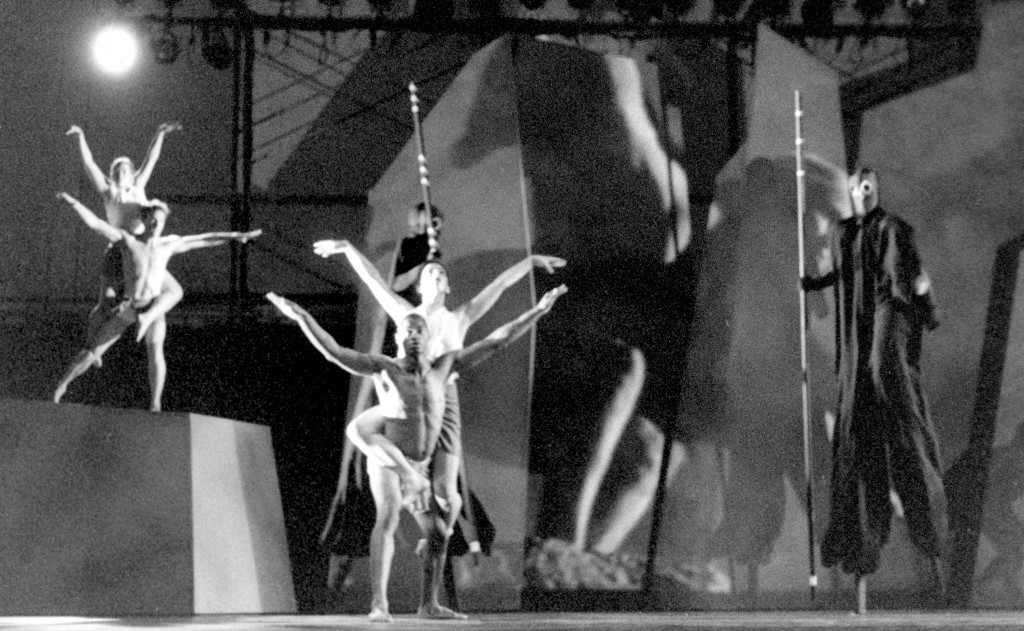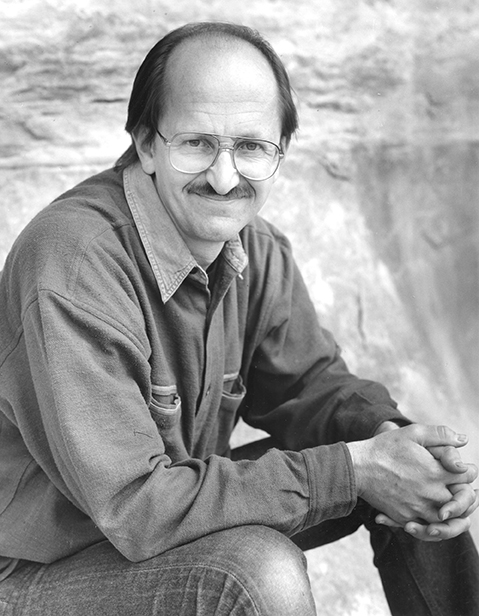 Bruce Huck, Earth Photographer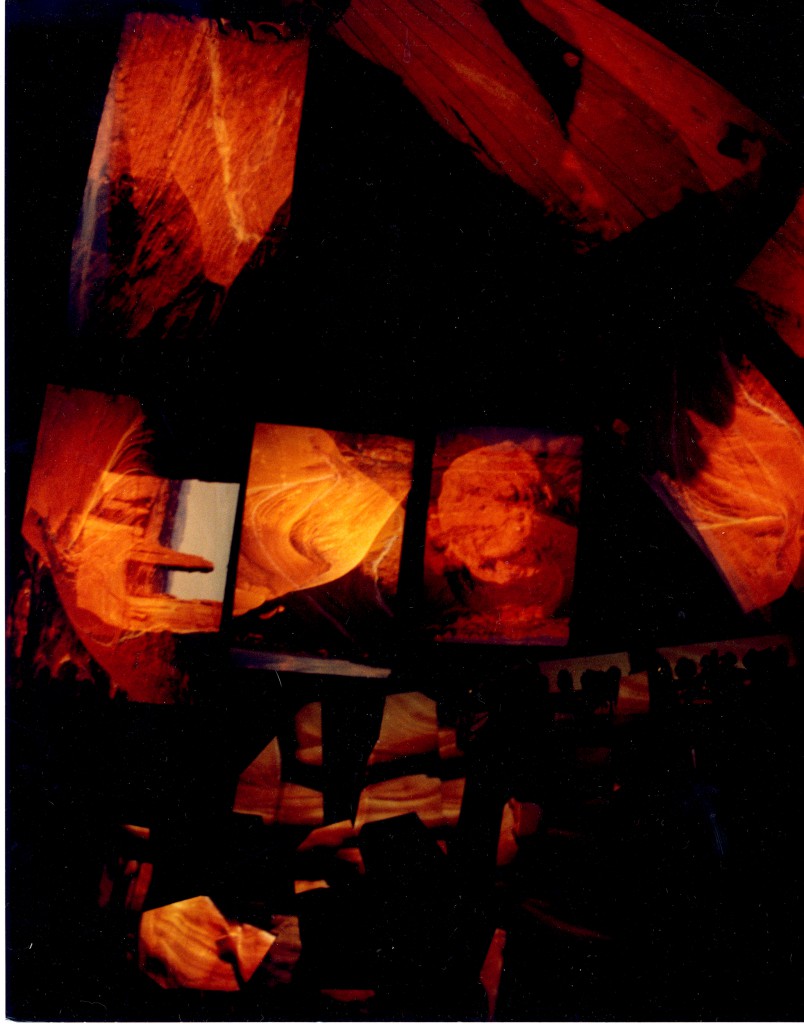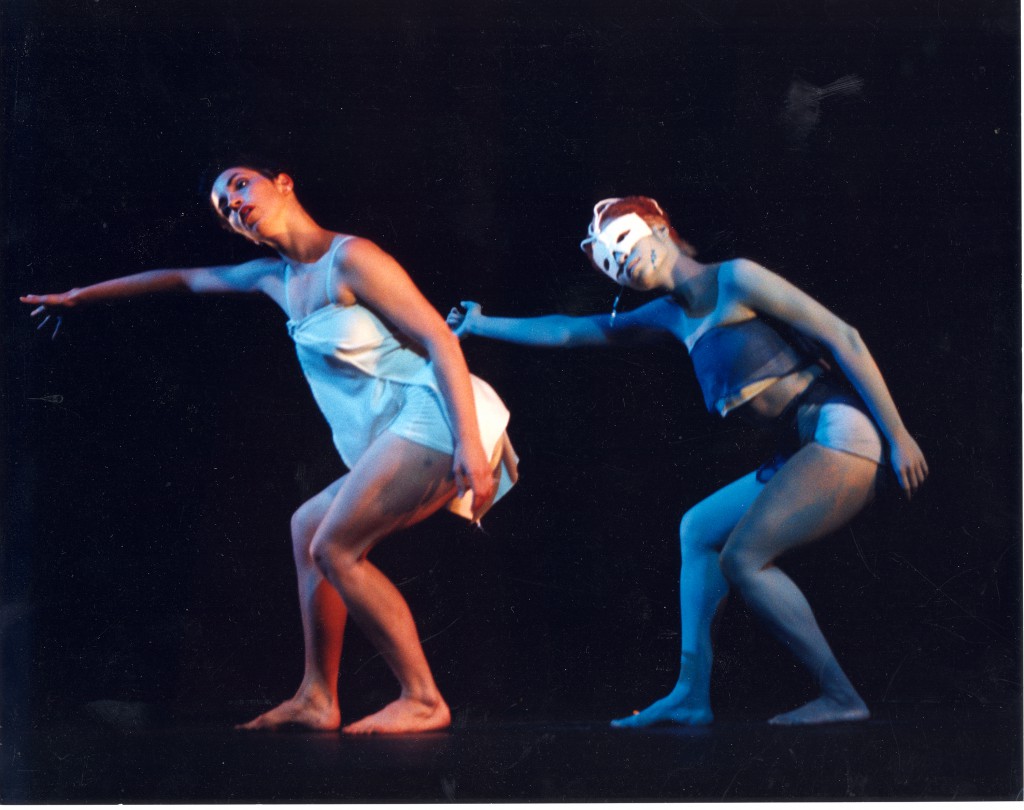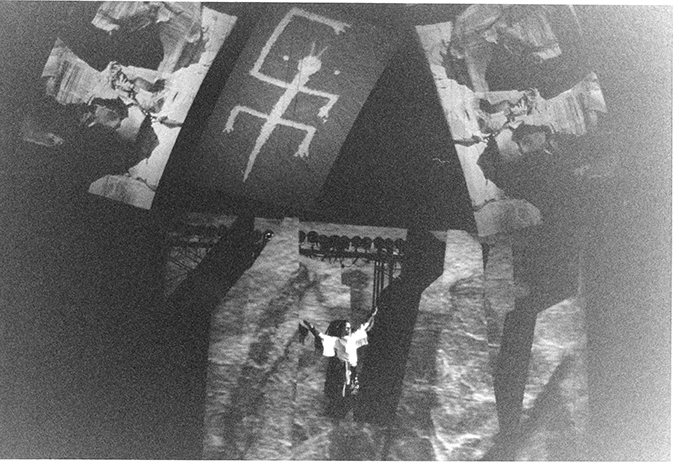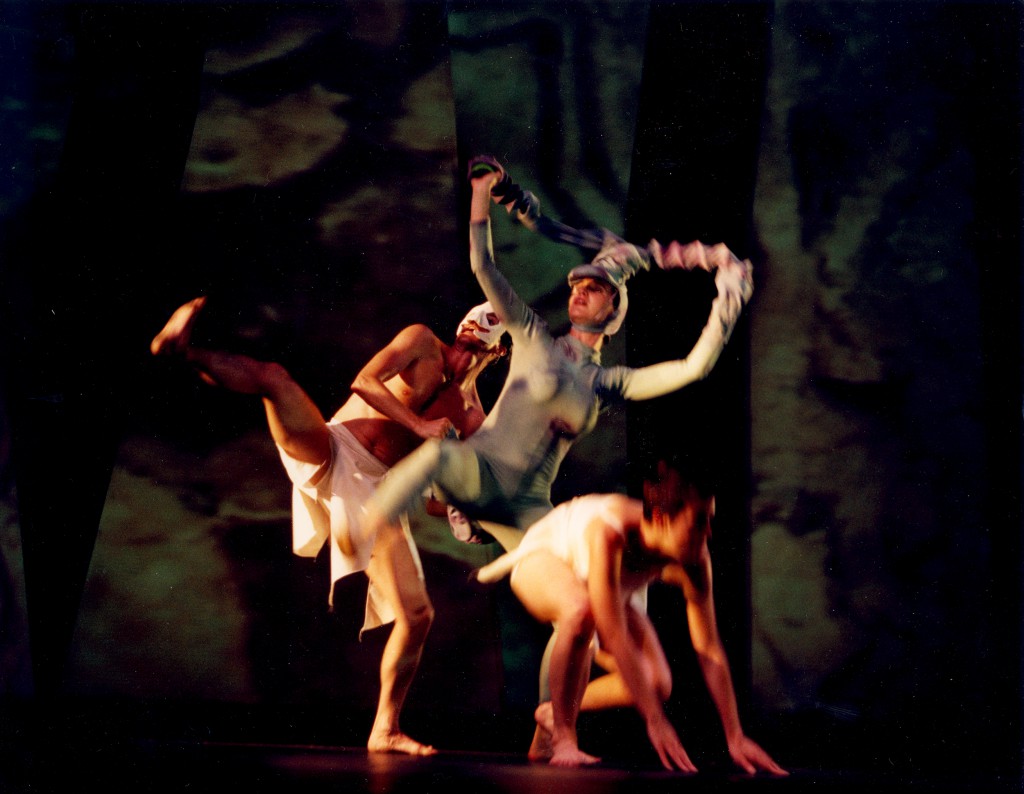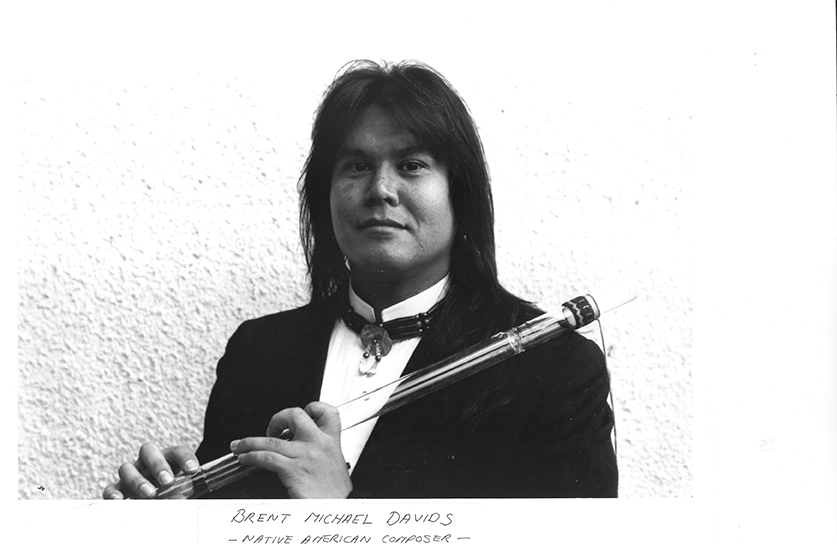 Brent Michael Davids, Musician and Composer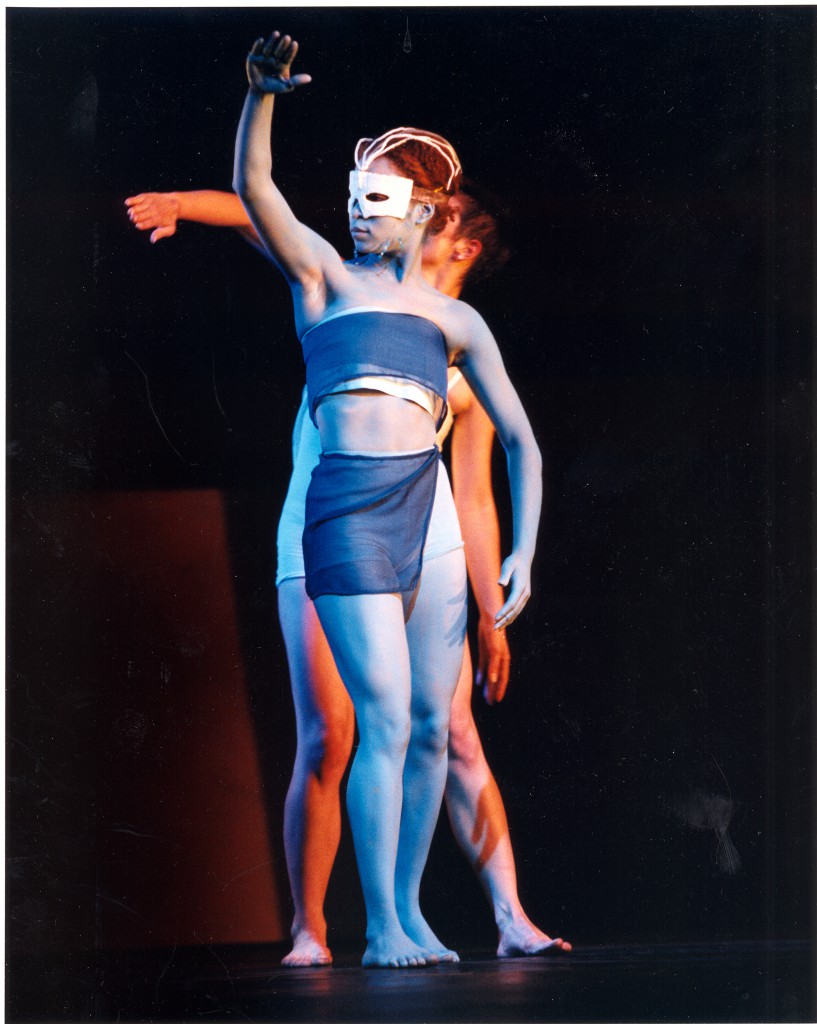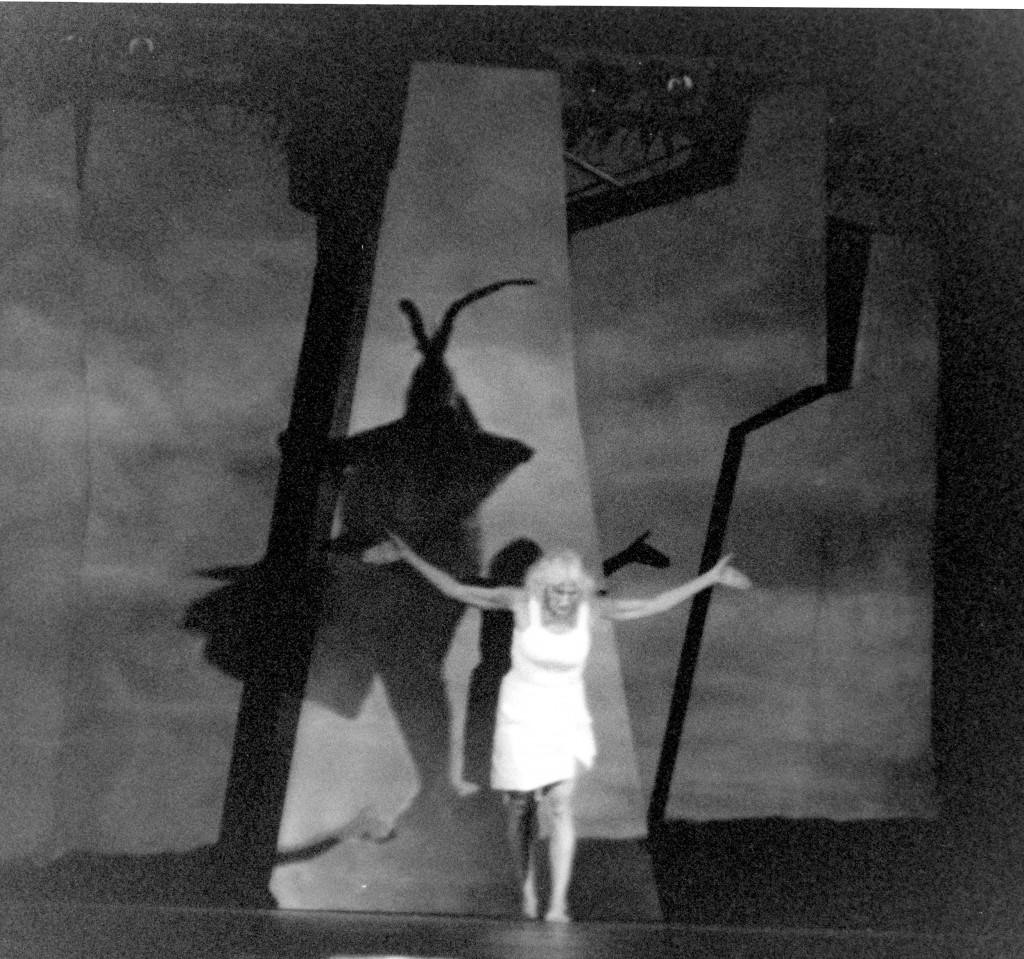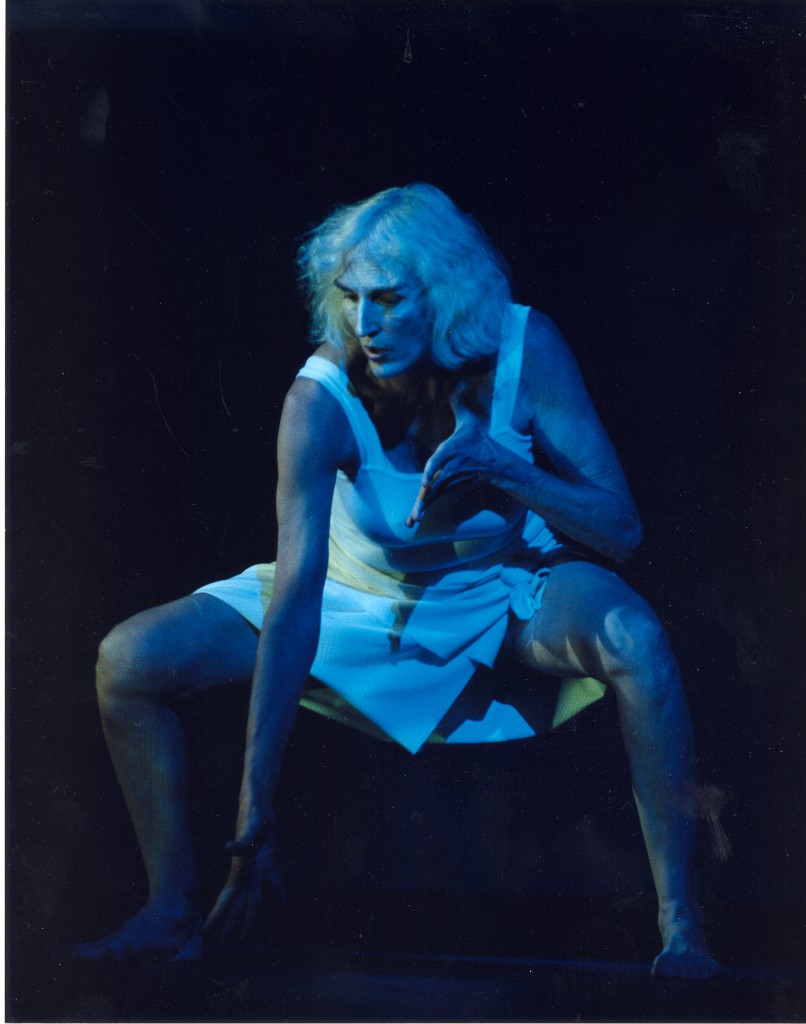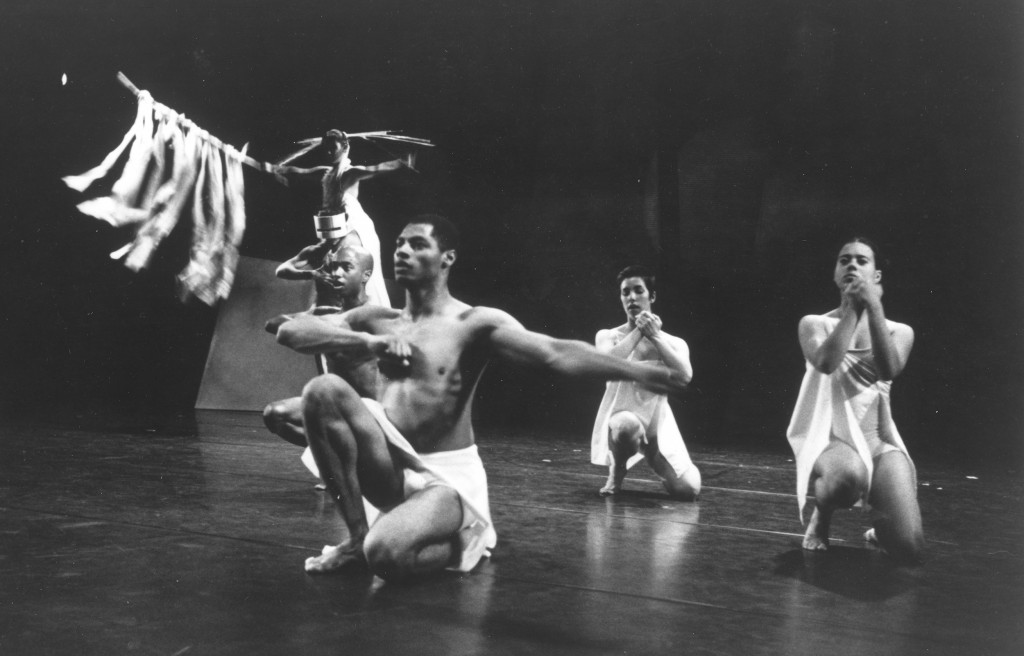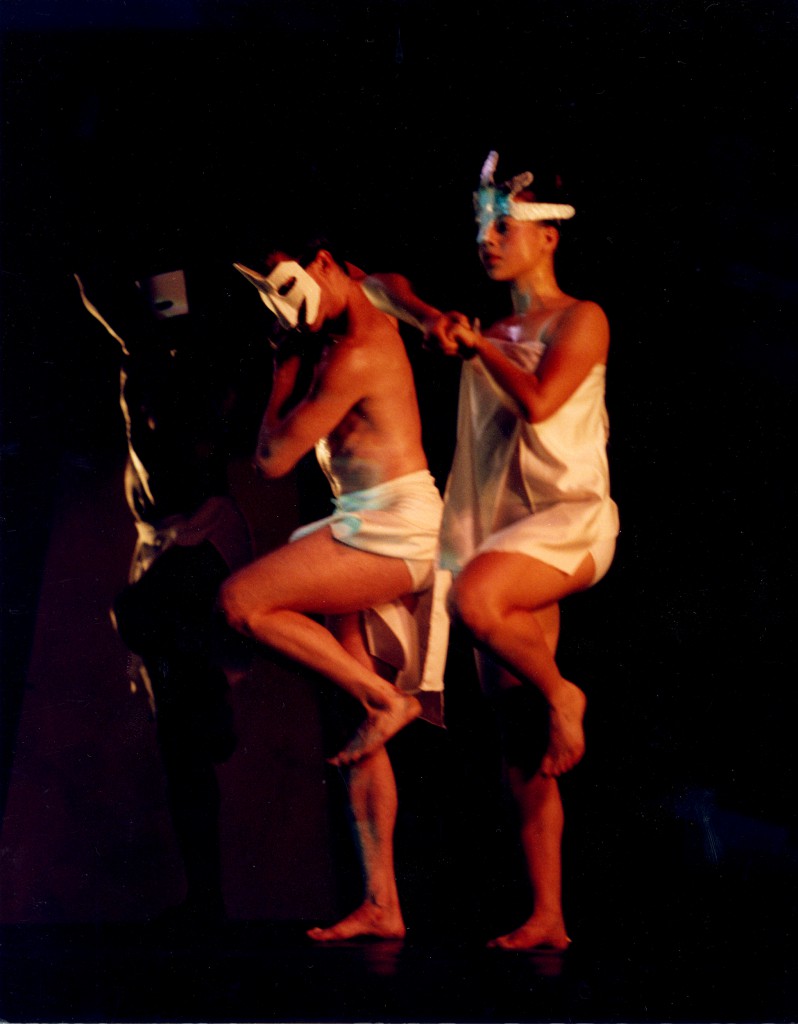 Utah * Spirit Place * Spirit Planet * Tukuhnikivatz, a work drawn from the ancient art of American Indians and the rugged wilderness of Utah ...Withers' piece was ambitious and awesomely complex, filling the stage of the Damrosch Park bandshell with layer upon layer of huge video images and photographs projected on rocklike sculptures. Live bodies moved among them, both dancers and ceremonial figures. ...Evoked a midworld between dreams and everyday reality.
Jennifer Dunning, The New York Times Jennifer Dunning
"Maida Withers depicts primitive terrain. ...The dancers are in constant action, pushing the boundaries of pure physical dance." Gia Kouias- Time Out New York
"As things began to roll, Withers decided she wanted to discover her own history. And where else could she turn? Back to Utah, of course. Rocks, cliff art, shadows and historical events brought images to Withers' mind." Scott Iwasaki- Deseret News
"A multimedia work by Maida Withers inspired by Native American legend and the Utah landscape. Set to music by Brent Michael Davids, and performed by the Dance Construction Company, the work premieres August 20 in Damrosch Park at Lincoln Center." New York Fashion
"The artists she assembled have been drawn to the power of the landscape Miss Withers is evoking... In the work's most riveting moment, these shapes are lit from behind, become luminous, and reveal figures moving in archetypal poses." Jean Battey Lewis- The Washington Times
---
Artists and Collaborators
Concept / Choreography/Director

Music Director

Musicians (Blue Butterfly Group)

Dancers on Stage

Dancers on Video Installation

Spirit Figure Dancers

Spirit Figure Dancers, Washington, DC

Earth Photographer

Photographic Installation

Visual Artists

Camera for Films on Installation

Film Editor

Sets and Props

Costume Design

Mask Design

Light Design

Visual Installation

Stage Manager

Computer Artist

Technical Assistant

Assistant to Video Editor

Publicists
Other Performances
Preview Performance: Utah * Spirit Place * Spirit Planet * Tukuhnikivatz(map) on January 1, 1970