In Earth's Belly Deep – an emergence myth
Original Performance on March 30, 1990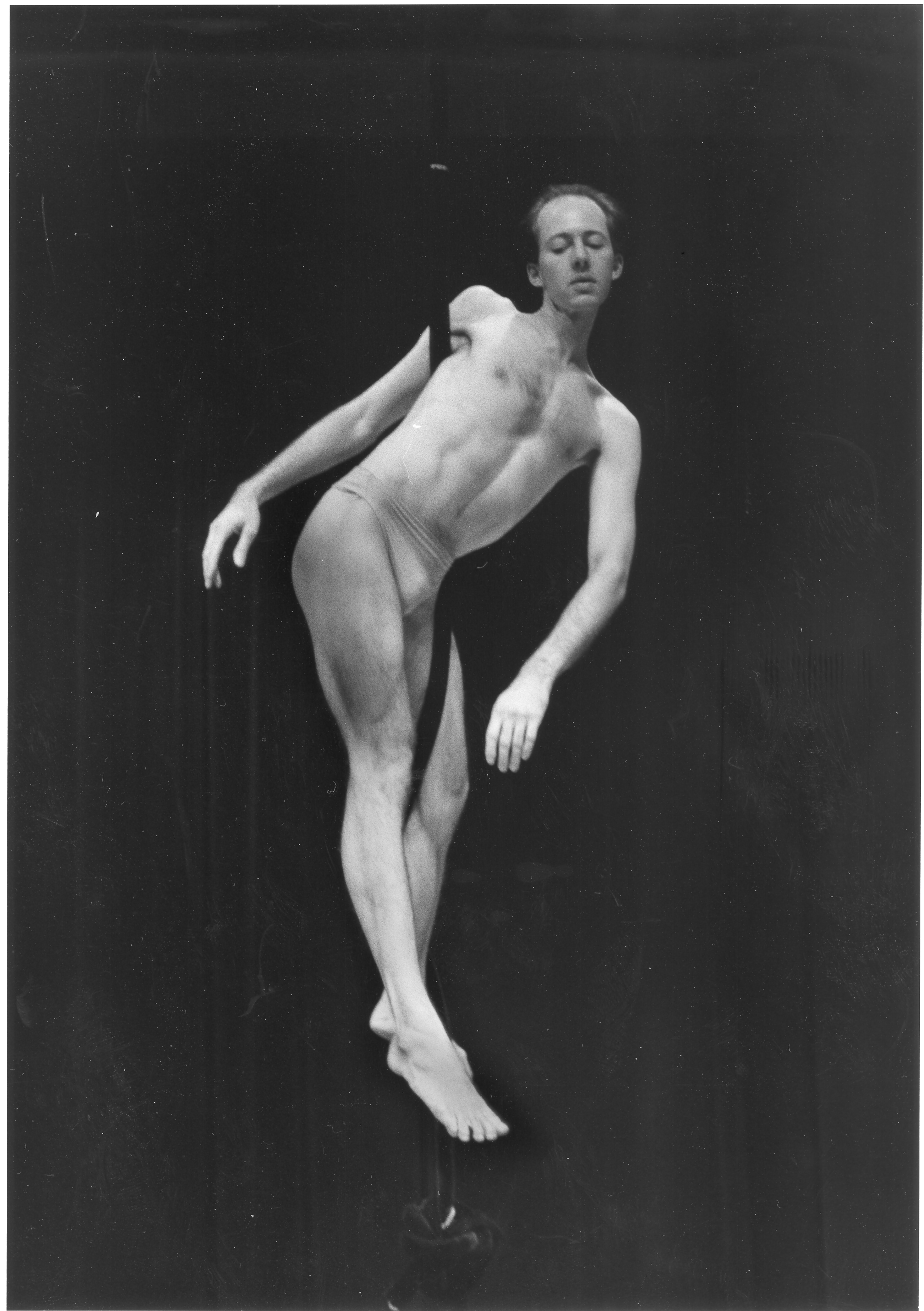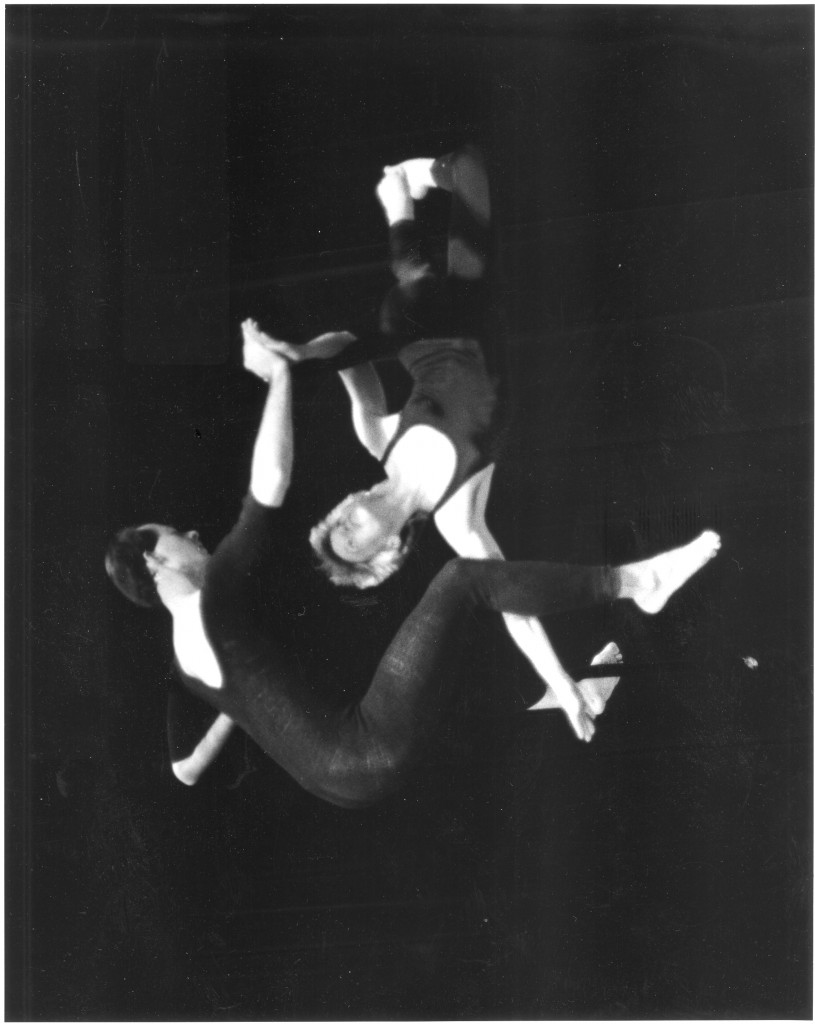 "In Earth's Belly Deep" – Aerial Dance, Emergency Myth, 1990
Mark Thompson, Cecily Carsky-Miller & John Lancaster
1990 – "It is my desire to bring to life, through dance, music, and visual imagery, the extraordinary physical and spiritual powers experienced when visiting the land of the four corners area in the Southwestern United States and to express the mystery and power of this exotic land and its inhabitants. This work is a quest for the spirit that resides there, a search inside the world of contemporary and ancient myth and legend."  Maida Withers, 1990.
This aerial work was done long before aerial dancing became part of the modern dance genre. This happened because Cecily Carsky-Miller moved to DC from New York City where  she was an aerial dancer. Mark Thompson was a natural at the aerial work. Truly amazing the work they created together.
The Project:  "In 1988, I returned to the land of my birth in Utah with a group of artists for a five-week experiment of living and dancing on selected land sites to create a dance video.  Each day we understood better how to join with the forces of nature. We experienced the extraordinary physical and spiritual powers of this place and its inhabitants, and we glimpsed our most inward selves. Slowly I began to make linkages between my concern with new art, my own culture, and these ancient sites and people. The connections involve the relationship of nature and culture and, more importantly, raise questions relating to the very meaning and function of art."  Maida Withers, 1990
Program for Earth Spirit Rising:
IN EARTH'S BELLY DEEP … an emergence myth; Dancers: Cecily Carsky-Miller, Mark Thompson, John Lancaster
IN EARTHS BELLY DEEP…aerial descent from above
MOVING EARTH/DUNES … first light of day (1988 – LEDGE) (The Company; Music by Michael Willis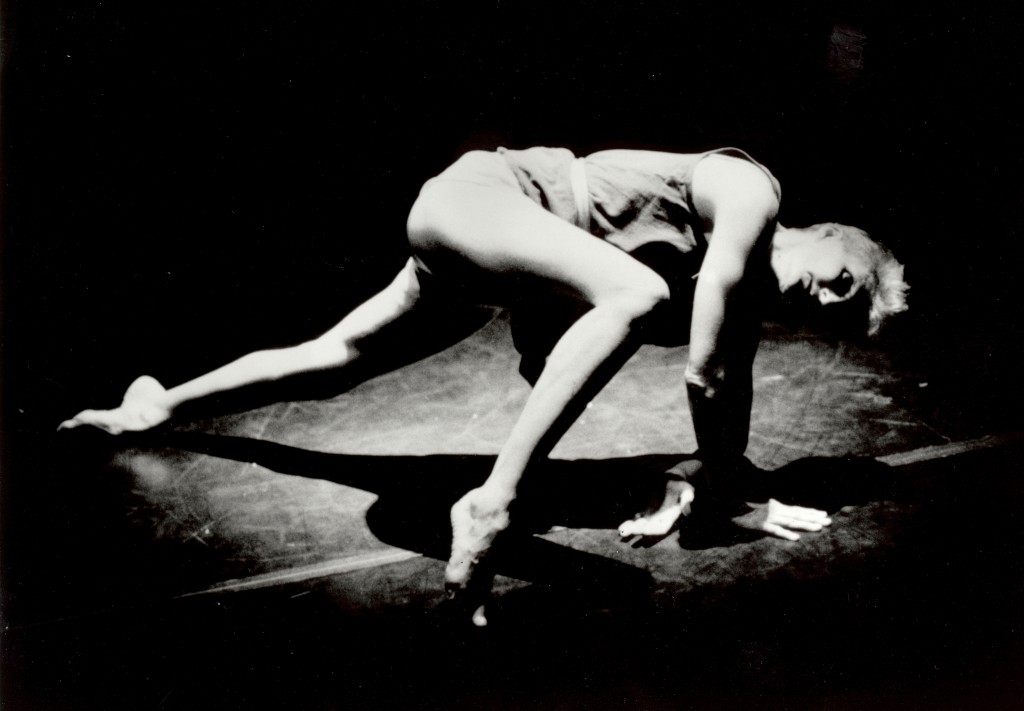 MOUNTAIN BIRTHING … a metaphor, a beginning (1988 – LEDGE) (Maida Withers and John Lancaster, Music by Michael Willis)
PATH / MIGRATION … the journey, the perfect courage (The Company, Music by Michael Willis; Photographs by Bruce Hucko) This work was developed during a residency at Yellow Springs Institute, 1989.
SHE WAS A VISITOR … the spirit of place (The Company, Music by Urban Sax; Film by James Byrne and Maida Withers; Set Design by Brian Siegel)
Note; There is some possible confusion of another event titled, Crossing the Edge that incorporated some aspects of this performance.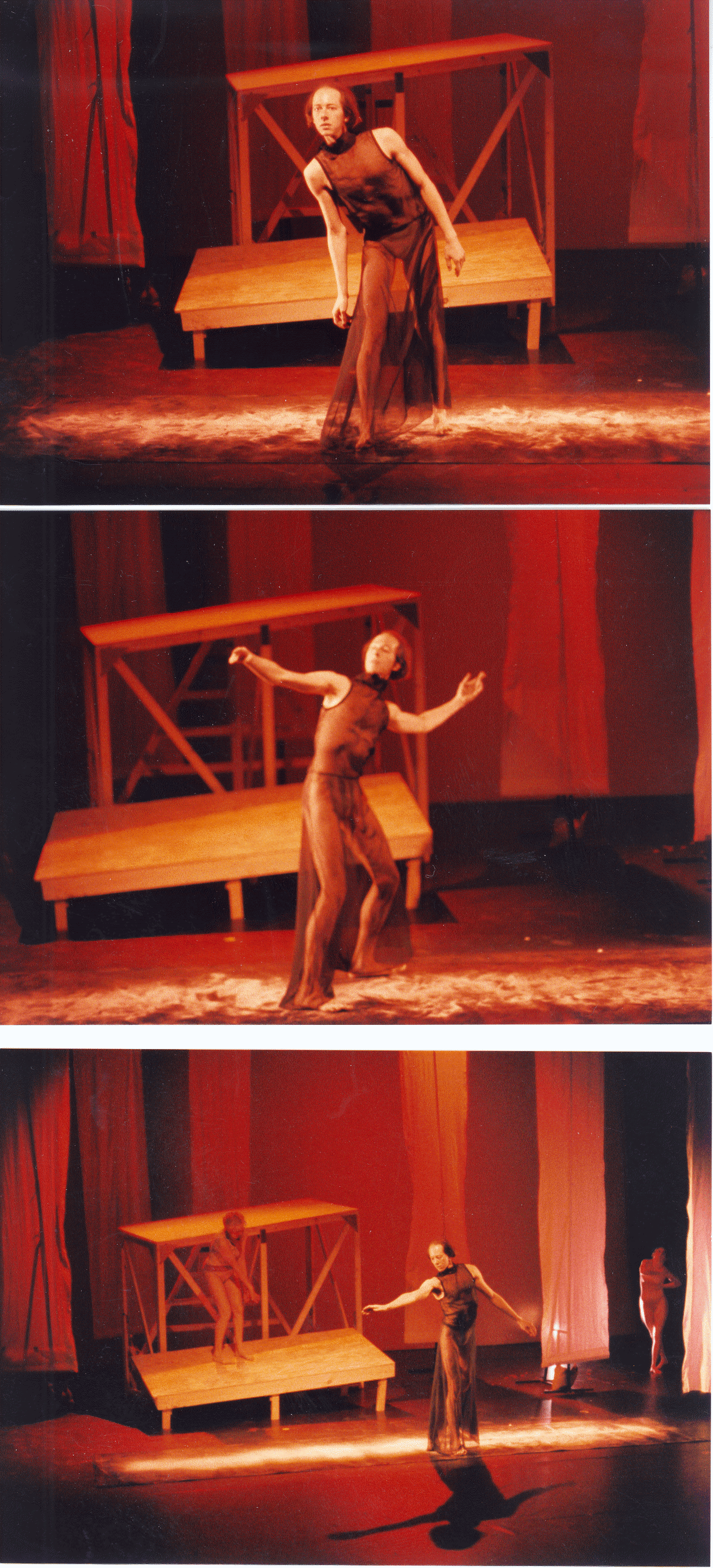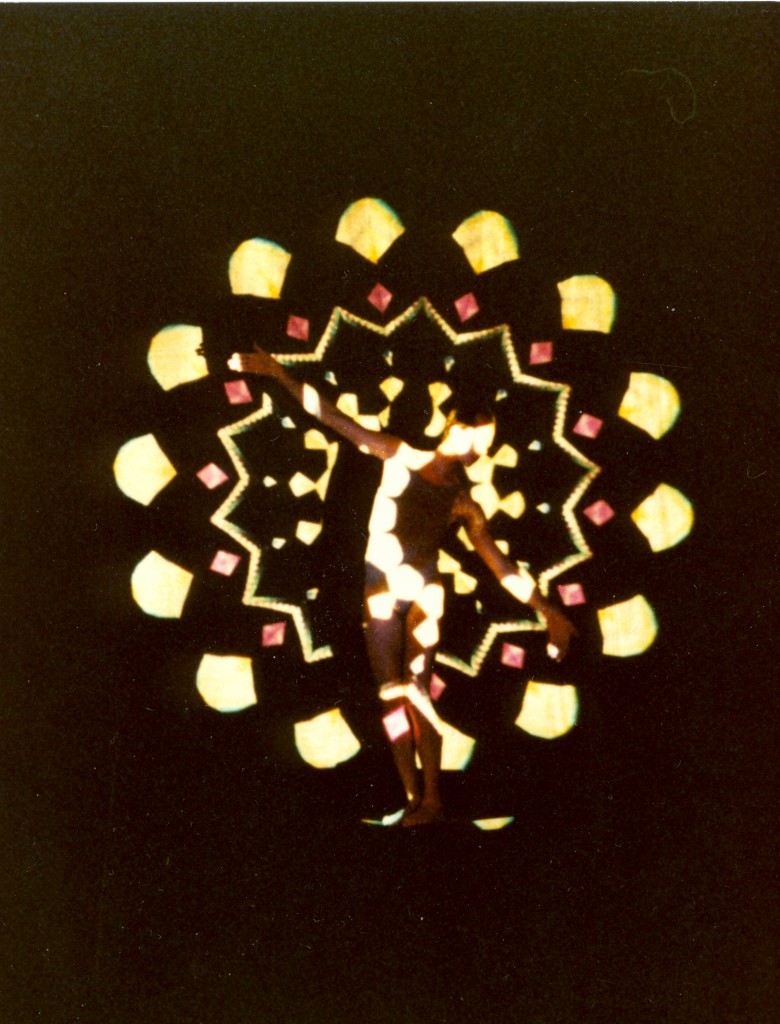 Adam Peiperl, Sculptor, Kaleidoscope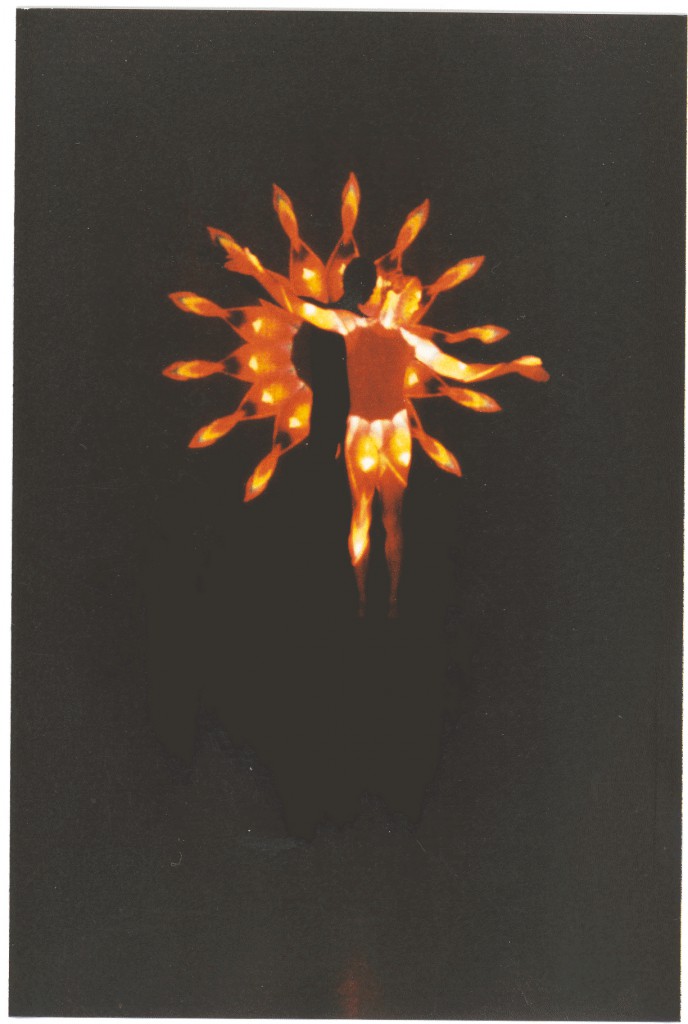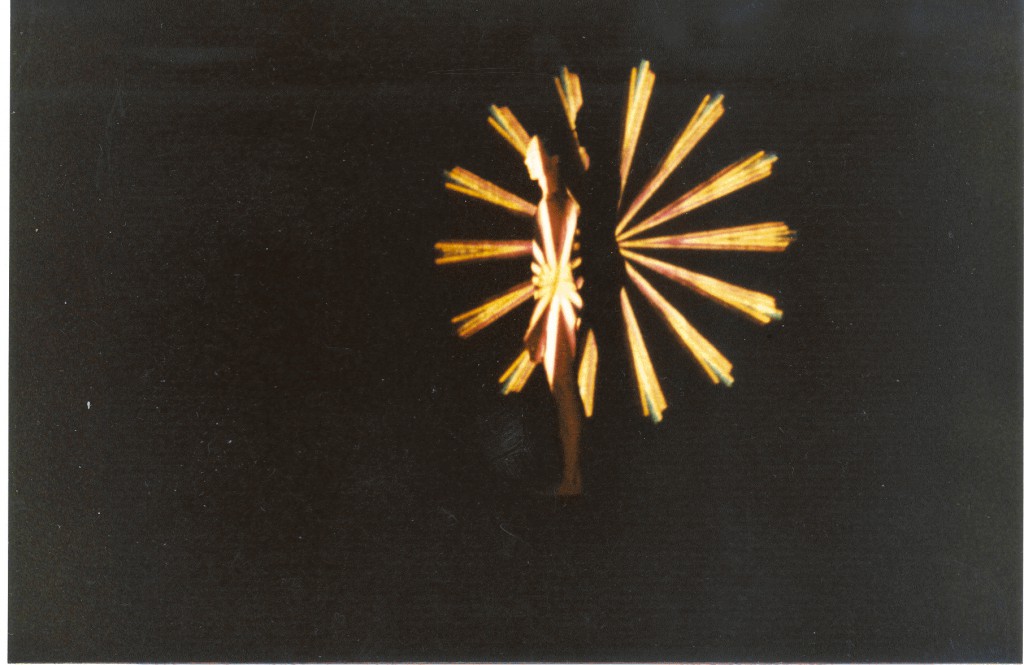 ---
Artists and Collaborators
Conceived and Directed

Dancers

Dancer/Aerialist

Composers

Costume Design

Light Design

Artistic Consultant

Set Design

Music

Photographs

Films

Board of Directors

Publicity Photos

Flyer Design

Aeriel Training on Ropes

Box Office / Arlington

Stage Manager

Technical Director
Additional Information