Corcoran Flagg Building
Washington, DC
World Premiere: October-November, 2022                                                  

LEGACY, A NEW PERFORMANCE INSTALLATION AND EXHIBITION being created, challenges assumptions of history and culture while envisioning the possibilities of dance in the museum through interactive programming based on the history and  philosophy of an experimental dance company.   LEGACY explores how data, image and concepts from the past, creates new contextual meaning when the past becomes the future, a journey into the mind of a dance artist emboldened by technology.  LEGACY explores and supports the transformation of consciousness through the arts. LEGACY is a moving exhibition celebrating the life and work of pioneering choreographer/dancer, Maida Withers, and the Dance Construction Company.  Experience the passion and vulnerability of life lived through dance and visionary creations of Maida and world-class collaborating artists breaking ground for over 50 years through dance, experimentation, and empowerment through cross disciplinary voices.
Engagement with politics, the environment, and social change drives the collaboration of activist artists, Maida Withers, multimedia art and filmmaker, and Robin Bell, multimedia/  projectionist art and filmmaker. The exhibition is scheduled for 8-weeks, Oct/Nov 2022, in the Corcoran, the oldest/largest non-federal museum in Washington, DC.
Gallery #1:  Dance OFF/ON the Walls, a moving Immersive site-specific installation, a re-mix of captivating images (dance videos, films, photographs, narrative, and interviews) drawn from comprehensive Dance Company archives, works by Maida Withers.  Media extracted from their original intention is juxtaposed, layered, and interfaced with technology to bring new life and meaning to extraordinary still and moving dance images through a 360 degree projected installation.
South Atrium: History in Motion. LG TV monitors and projection screens tell a fascinating story of  captivating creativity that honors 50 years of innovative dance: dance making and activism (feminism, gender, politics, WAR);  films of dancers in the White Sands of New Mexico and red earth canyons of Utah; real-time interaction of dance and technology – neurosciene – dancers wear an emotiv helmet to control virtual worlds; large scale photographs, installation of pillows, bottled water dresses – performance artifacts. others.
The performed installation and history exhibition are made possible by Dance Construction Company comprehensive digital archives, media from stage works, improvisation performances, site-specific events, and dance films. Extraordinary national/international collaborators, dancers, musicians, computer artist, poet, others, perform live and online for the Opening, Gala, and other special events. Panel discussions, speakers, artist talks support the examination of 50 years of dance in DC.  We  hope  to inspire, entertain, build a sense of community, and deepen our understanding as the past becomes future.  How does the past and present speak through dance?
The goal for LEGACY is to build support for dance through an experimental exhibition based on multidisciplinary dance works and, further, to build support for dance as a viable art form for inclusion in a dedicated exhibition space within the museum setting. LEGACY sets the stage, breaks new ground, for dance archives as a source for museum and gallery projects.
The significance of the Legacy Project resides in how live art of the past becomes relevant, again, through an innovative work that makes connection between historical materials and current issues, a conversation between the past, present, and future.
Dance Construction Company's archive presents a fascinating perspective of performance through a distinctive collection of films, videos, photographs, and computer animation, images that originated from thought-provoking stage works, improvisation performances, site works, museum and gallery events. These works reveal an ongoing commitment to experimentation and collaboration with various art forms, artists, scientists, others. Interactive technology is a significant part of the legacy that features laser beams, new media, rotating loudspeakers, manipulation of computer art using a neural headset, and video installations.
The expansion and growth of archives is opening new artistic possibilities in the performing arts. New art forms will emerge as archives are filtered through the vision of creative artists. Archives, available to all through technology, will re-position dance within the larger visual culture and advance the commitment to performing arts as part of the exhibition space within museums.
The Legacy Project joins in the celebration of the art and artists of post-modern dance taking place in museums globally while bringing recognition to Washington, DC's contribution through the celebration of 50 years of dance and performance by Maida Withers Dance Construction Company.
  Anthony Gongora / Giselle Ruzany, Tzveta Kassabova, Maida Withers
Project Partners & Key Individuals
Interdisciplinary Artists:
•Maida Withers, artist director, choreographer, performer: principal collaborator
•Robin Bell, installation and multimedia artist: principal collaborator
Bell and Withers will review the comprehensive archives, make selections, design and edit the immersive visual installation, develop performance plans, and manage all aspects of production with the museum
•John Driscoll, collaborator with the Company since 1974, will compose and perform music. His recent installation, Rainforest V (variations 1-4) at MoMa reveals his commitment to performance in museums
•Steve Hilmy, collaborator for 15 years, will compose music and perform
•Alex Caldiero, poet and performance artist, collaborator since 1991, will contribute text and perform
•Bruce Hucko's Earth photography will be featured in the installation; collaborator since 1996
•Tania Fraga, visionary 3D computer artist and architect; collaborator since 1998
•Audrey Chen, experimental vocals and cello since 2003; Berlin and USA
•Carl Gudenius, designer, will assist with production design aspects in the museum.
Dance Artists:
Anthony Gongora, Giselle Ruzany, Krissy Cole, Helanius Wilkins and others will be announced in the near future. Dancers will perform for special events, TBD.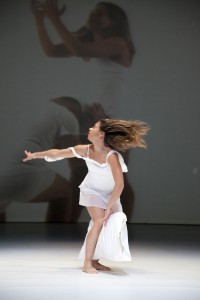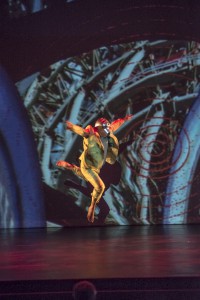 Information About Key Organizational Partners and Individuals
Maida Withers, a powerful performer, known for innovation as a choreographer. As Artistic Director, she created over 100 distinctive projects with extensive international programming. Works reveal her activism in the arts, leadership in interactive technology and evening-length multimedia narratives. Awards: Cultural Envoy, Nairobi, New Delhi; Life-time Achievement Award, Festival in the Desert, Las Vegas; DC Mayor's Award for Distinctive Contribution; Research Channel Film; Pola Nirenska, Great Cultural and Artistic Contributions; NEA Awards – Visual Arts in Performing Arts, Choreographer's Fellowship, Inter Arts; DC Commission on the Arts, others. Performances: Thresholds Crossed, Moscow; Rolling Thunder, UN Earth Summit, Brazil; FareWell, Croatia; Orbit, IMZ Screen Festival, Vienna; Stone Circle, Tokyo; Utah*Spirit Place*Spirit Planet*Tukuhnikivatz, NYC. Local performances: Kennedy Center, Lisner, National Theatre, Dance Place, Corcoran Gallery, Air & Space Museum; others. Maida has created work and perform globally since 1996 when she made her first trip to Russia for the Volgograd national dance conference. She has created work and performed in over 20 countries. Maida is a Professor, Corcoran School of the Arts and Design, Theatre and Dance Program, Washington, DC.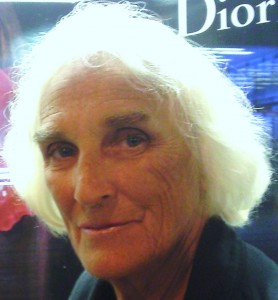 Maida Withers
Robin Bell, founder of Bell Visuals, an award-winning editor, video journalist, installations and multimedia artist in Washington, DC, who works on creative, political and public interest projects. Robin developed a unique style of live video collage which he has performed at the Kennedy Center, Phillips Collection in DC, Central Park Summer Stage, NYC, and Hollywood Bowl, LA. He was lead video editor for Fareed Zakaria's PBS TV show, Foreign Exchange. Robin's commitment to social change through the dissemination of information via video, sound and image is present throughout his artistic career. In 2005, Robin co-produced Operation Ceasefire, an anti-war concert on the national mall. His feature length documentary, positive Force: More than a Witness: 30 years of Punk Politics in Action, premiered in 2014. His 2017 projection, Emoluments Welcome, on the Trump Hotel in DC garnered media attention from BBC, CNN, New York Times, L.A. Times, Huffington Post and Hyperallergic, others.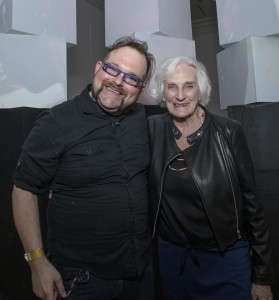 Robin Bell and Maida Withers
John Driscoll is a composer who is a founding member of Composers Inside Electronics (CIE) and collaborated on David Tudor's Rainforest IV starting in 1973. He has toured extensively in the U.S. and Europe with: CIE, David Tudor, Phil Edelstein, Douglas Dunn & Dancers, Maida Withers Dance Construction Co., Stephen Petronio Company, and as solo performer. His work has focused on robotic instruments, music for dance, and compositions and sound installations for unique architectural spaces. He has exhibited at the Fridman Gallery (NY), the MoMA (NY), Museum of Modern Art (Warsaw), Museum der Moderne (Salzburg), Lyon Biennale, Subtropics (Miami), and Univ. of Maryland (College Park). He has collaborated with Phil Edelstein on numerous works including their recent sound installation Cluster Fields and also Rainforest V (variations 1-4) which resulted in acquisitions in the collections of: MoMA (NY), Museum der Moderne (Salzburg), Arter Museum (Istanbul) and MAC (Lyon).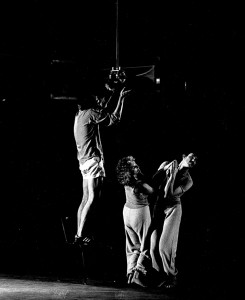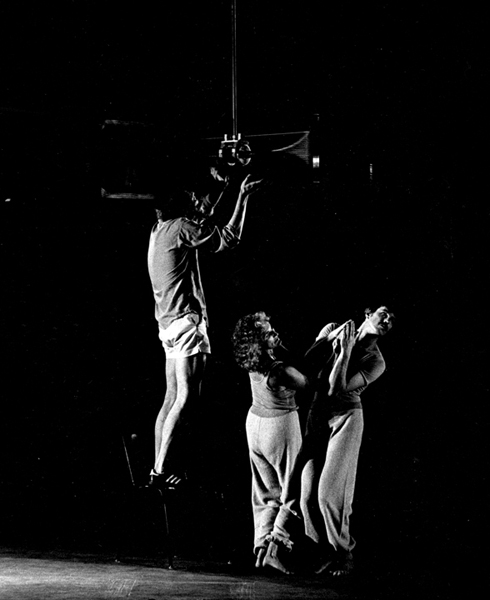 Stall.   John Driscoll, Composer/Musician
Rotating Loudspeaker Set
Steve Hilmy, composer, musician, and professor, born in Aberdeen, Scotland. He studied composition with William Albright at the University of Michigan and with Jean Eichelberger Ivey and Chen Yi at the Peabody Conservatory. Hilmy has been on the faculty of The George Washington University Music Department since 1992, where he is Director of the Electronic and Computer Music Studio. He has won awards from such organizations as the Southeastern Composers League, ASCAP, BMI, the Peabody Conservatory, and The Virginia Center for Creative Arts, including First Prize in the Philip Slates Memorial Composition Contest for "Icarus Falling" (piano and electronics, 1989); the Gustav Klemm Prize for Composition from the Peabody Conservatory in 1991; 2nd place prize in the Prix d'été II composition competition at Peabody Conservatory for "Us" (tenor saxophone and electronics, 1999). He has created works, performed and toured internationally with the Dance Construction Company for over 15 years.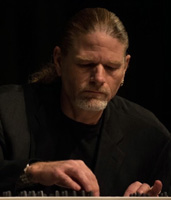 Steve Hilmy, Electronic Composer/Musician
Alex Caldiero makes things that appear as language or pictures or music– and then again, as the shape of your own mind. Born in the ancient town of Licodia Eubea, near Catania, Sicily, he immigrated with his family to the United States at age nine. Raised in Manhattan and Brooklyn, NY. He attended Queens College in Flushing, NY. Apprenticed to the sculptor-poet Michael Lekakis and the poet-bard Ignaziu Buttitta; clandestine student and friend of experimentalist N.H. Pritchard. Caldiero has traveled thru Sicily, Sardinia, Turkey and Greece collecting proverbs, tales, and folk instruments. Author of 5 books; co-founder of Arba Sicula, the society for the preservation of the Sicilian language, traditions. He is co-recipient of a National Endowment for the Arts grant and from Utah Performing Arts Tour; recipient of Best Poetry Award from the Association for Mormon Letters, and the Salt Lake City Mayor's Award for Literature. He is senior artist in residence at Utah Valley University.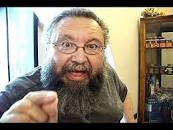 Bruce Hucko freelance photographer, author, art educator and radio producer whose primary work focuses on art, indigeneity and the environment. Landscape of the American West and its relationship to people figure largely in all of his work. Recognized by the Rockefeller Bros. Fund as one of 30 leading art educators in the USA (1984); received the Rockefeller Fund Award for Excellence in Arts Education. 15 books exclusively feature his photographic work. Media credits include National Park Service slide shows for Arches National Park and Organ Pipe Cactus National Monument. His book, Where There Is No Name for Art: The Art of Tewa Pueblo Children (School of American Research Press, 1997) received a 1998 Southwest Book Award and 1997 Carey McWilliams Award given by Multicultural Review Magazine as "the best book of the year on the U.S. experience of cultural diversity. Hucko's photographs are featured in MWDCCo's Utah*Spirit Place*Spirit Planet*Tukuhnikivatz at Lincoln Center (1996).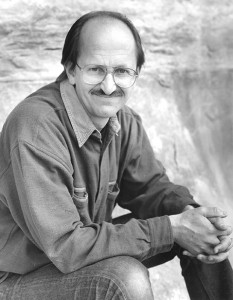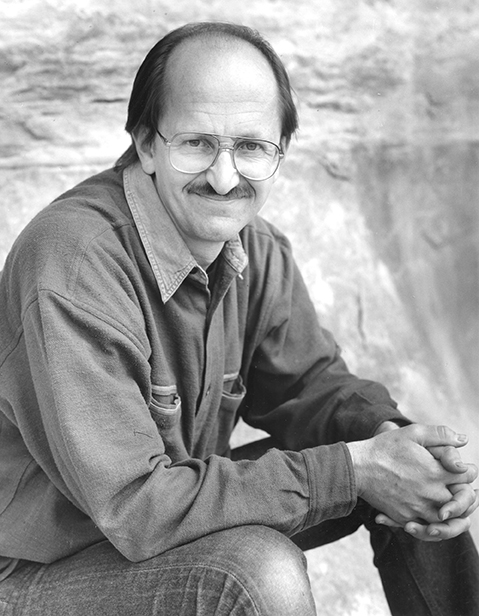 Tania Fraga Brazilian computer artist, architect, scholar; Ph.D. in Communication and Semiotics, Catholic University, Sao Paulo; Vice-president, Sao Paulo Institute of Mathematics and Art. Until 2003 Tania was Professor and Coordinator of the Graduate Studies of the Art Institute, University of Brasilia. Visiting Scholar at the Computer Science Department, George Washington University, Washington DC, in 1991/1992, 2010, and 2011. She was Artist-in-Residence, 1986, at Bemis Foundation, USA, Fulbright Commission grant. Her works have been exhibited extensively in Brazil. Research is related to virtual reality and the creation of artworks looking for the integration of affection among humans and virtual and physical objects through computer technology; integration of computer based artworks with neural technologies. Her computer art is featured in Company dance works: MindFluctuations, Hekuras: Spirits of the Rainforest, Dance of Auroras– Fire in the Sky.
http://taniafraga.art.br; http://taniafraga.wordpress.com/
 Audrey Chen is a 2nd generation Chinese/Taiwanese-American musician who was born into a family of material scientists, doctors and engineers, outside of Chicago in 1976. Parting ways with the family convention, she turned to the cello at age 8 and voice at 11. After years of classical and conservatory training in both instruments, with a resulting specialization in early and new music, she parted ways again in 2003 to begin new negotiations with sound in order to discover a more individually honest aesthetic.Since then, using the cello, voice and occasional analog electronics, Chen's work delves deeply into her own version of narrative and non-linear storytelling. A large component of her music is improvised, is completely un-processed and her approach to this is extremely personal and visceral. Her playing explores the combination and layering of an analog synthesizer, preparations and traditional and extended techniques in both the voice and cello. She works to join these elements into a singular ecstatic personal language.
Carl Gudenius, production designer has been designing scenery and lighting for dance, theatre, and special events since 1976 and working as an art director and production designer for television since 1989. Designs include Spirit of America, WWII: Tribute to a Generation, 50th Anniversary of the Korean War and the Army Band Holiday Concerts for the US Army; POTUS Diplomatic Podium and graphic design for The White House. Theatrical, scenic and lighting designs have been seen at Washington Theatres: Olney Theatre, Interact, Folger Shakespeare, Metro Stage and the Washington Stage Guild (Resident Designer). Television credits include work for ABC (including Nightline and Good Morning America), ESPN, CNN, PBS (including In Performance at the White House) and C-SPAN. His corporate design work includes hundreds of shows and events for such clients as Terminix, Schlumberger, Accenture, Pfizer, Sony, HP, MasterCard, Choice Hotels and Barnes & Noble. He has designed for and toured with DTSBDC.

---
Artists and Collaborators
Concept / Choreographer / Filmmaker

Filmmaker / New Media