Thresholds Crossed (Stage Performance)
Original Performance on April 21, 2006
2006 – Part I, II, III, IV:   A fusion of East and West that explores the events, ideology and humanistic issues that link the U.S. with the former Soviet Union and contemporary Russia over four decades of time. Colored by the implied humor of propaganda art, old scars of the Russian gulag system, and our war on terror (Guantanamo Bay), Thresholds Crossed actively explores moments when society crosses the line."
Continue description below:  Program Note  (See Part II below – performed/toured separately)
Object Text (209 words)
#3
Thresholds Crossed (2006)
Choreographer, Maida Withers
Live, Electronic Music, patriotic songs, pop and classical music, Steve Hilmy
Extreme Vocals and Cello, Audrey Chen, Berlin
Design, Video and Media Installation, Linda Lewett
US Dancers, Maida Withers, Robert Bettman, Wendell Cooper, Anthony Gongora, Dan Joyce, Jennifer Clark Stone, Megan Thompson; Russian Dancers,  Konstantin Grouss, Anastasia Oleynik, Nikolai Shchetnev, Ekaterina Zharinova; Ukraine dancer, Vitalii Sozoniuk
Light Design, William (Bill) DeMull
Costume Design, Anthony Gongora
Sculptures,  Frank Williams
Russian Sponsor, TsEKh, Elena Tupyseva
Technical Advisor, Carl Gudenius
Producer, Maida Withers Dance Construction Company
Sources:
http://maidadance.com/works/thresholds-crossed/
https://vimeo.com/6880178  (1:14:34)
http://maidadance.com/works/solosphere/
https://vimeo.com/videos/8079530  (03:51)
https://maidadance.com/works/thresholds-crossed-norilsk-performance/
End DISPLAY #3
An international project Created in Russia and US with four Russian dancers, one Ukraine and five American dancers. Thresholds Crossed was made possible by the expansion of contemporary dance in Russia in the 1990s following perestroika and is a direct result of extensive tours and residencies by Maida Withers and the Dance Construction Company in Russia since 1997.
Premiere / Tour, Lisner, Washington, DC, April 21, 2006; Luna (Moon) Theatre, Moscow, Ru, April 26, 2007; Isadora International Dance Festival, Krasnoyarsk, Ru, April 30, 2007; Part II, American Celebration Week, Archangelsk, RU, April 16, 2007; Part II: Go Down Center, Nairobi, Kenya, May 1, 2008, Viseos Urbanas, Sao Paulo, Brazil, April 28, 2011, Anastasia Oleynik and Konstantin Gross, 3rd International Annual Conference "Integrity of Cultural  Space or Sum of Territories,  November  2006, Norilsk, Russia
Original music was created by award winning electronic composer/musician, Steven C. Hilmy (Washington, DC), and Audrey Chen, original vocals and cello (Baltimore, MD/ Berlin, DE).   Five dancers were auditioned and cast in the capital city of Moscow, Russia in July 2005 to join with six American dancers with MWDCCo that were cast in March/April 2006 in Washington, DC.  Thresholds Crossed was the centerpiece of the 30th anniversary celebration activities of the founding of Maida Withers Dance Construction Company.
The performance was created  in Moscow (3-week residency, TsEKh) and Washington, DC (GW) and performed in the Washington, DC (Lisner) and in Moscow (Luna (Moon Theatre), Krasnoyarsk (Isadora International Dance Festival) Arhangelsk (American Celebration Week, U.S. Consulate). The performance includes a captivating video, by filmmaker, Linda Lewett (Washington, DC) that is projected as a full backdrop on the stage. The visual installation features footage shot on Solovki Islands, Russia (first Soviet Era Gulag); animated propaganda poster art; memorials to war in Russia and America; historical quotations; colorful graffiti art, and images from pop culture in Russia and America today.
The new music score, created in sonic blocks and performed live to heighten the interactive aspect, references Russian Civil War and patriotic songs as well as contemporary pop and classical music. The drama of the work is enhanced by the light design of William DeMull (North Carolina). In this international collaboration of U.S. and Russian dancers, Thresholds Crossed fearlessly explores the events, ideology and humanistic issues that link the U.S. with the former Soviet Union. Colored by the implied humor and propaganda art, old scars of the Russian Gulag system and modern terrorism, Thresholds actively explores the moment when society crosses the line.  An installation/exhibition of Frank Williams, American painter living in Moscow, was presented at the Luna for the performance and the official reception for dignitaries.
The residency in Russia with four Russian and four American dancers is made possible by the dance agency TSEKH, Elena Tupyseva, Co-Founder and Executive Director. a national organization in Moscow founded in 2001 with the support of the Ford Foundation in Russia to contribute to the development of contemporary dance in Russia (July 2-23, 2005).  In Washington the residency will be housed in facilities at George Washington University and sponsored by Maida Withers Dance Construction Company.  Thresholds Crossed premiered April 21, 2006 in Lisner Auditorium, a 1490-seat theatre in downtown Washington, DC.  See Maida Withers: A Choreographer's Life in the Archives – an exhibition in the Dimock Gallery during the premiere of Thresholds Crossed.
Anastasiya Oleynik and Konstantin Gross performed a duet version of segments of Thresholds Crossed in Norilsk, Russia for 3rd annual conference "Integrity of Cultural Space or Sum of Territories, November 2-5 , 2006 under the invitaTion of Irina Prokhorova, Institute Founder and Luba Kusovnikova, program associate.  This part of Russia required a special visa to get into this territory (historically rich area for nickel/gold and other important and rare metals and of military importance. Norilsk is one of  darkest and most polluted places on the planet.  Irina ran her brothers recent campaign when he ran against Putin.
Thresholds Crossed is made possible by the establishment of contemporary dance in Russia following perestroika in 1991/2 and is a direct result of eleven tours and residencies by Maida Withers and the Dance Construction Company in Russia since 1997. Important for the development of Thresholds Crossed was the Company's performance for the 5th OPEN LOOK International Festival during the 300th anniversary celebration of the founding of St. Petersburg in 2003, the performance residency in Solovki Islands for Art Angar "Solosphere" Festival, the site of the first Soviet Era gulag in 2004, the creation of LENIN for the Lenin Museum in Krasnoyarsk, Siberia, Russia in 2005, and the three-week choreographic residency co-sponsored by TsEKh, Elena Tupyseve, Co-Founding Executive Director, in Moscow in the summer of 2005 along with the four day residency to reconstruct Thresholds Crossed in April prior to the Russian premiere and tour.
Thresholds Crossed has been generously supported by the Trust for Mutual Understanding, by the Ford Foundation in Russia, TsEKh, Elena Tupyseva, Founding Executive Director.  Dallas Morse Coors Foundation, the DC Commission on the Arts and the National Endowment for the Arts, Meet the Composer, The Dance Construction Company, Equity Focus Group, Alpina Springs, among others.
These two great and strong peoples have long been fascinated by one another.  Our histories have been in sharp contrast at times.  However, we share deeply held values, values often won through struggles associated with conflicts and war, both historic and current.  Two monumental figures, The Statue of Liberty in the USA and the Motherland is Calling in Russia represent the equally confident aspirations of two powerful nations.  We can ask, what remains of the long history of fear and distrust between Russia and America, feelings we understand from the cold War years?  Whom can we trust and who can trust us?  How do we reconcile our need for privacy and the government's need for surveillance and security?  What about displacement of values – the value of displacement?  How do we surrender to the will of the majority while protecting the voide of one?  How are propaganda art and political slogans in Russia and America, often couched in humor, used to persuade?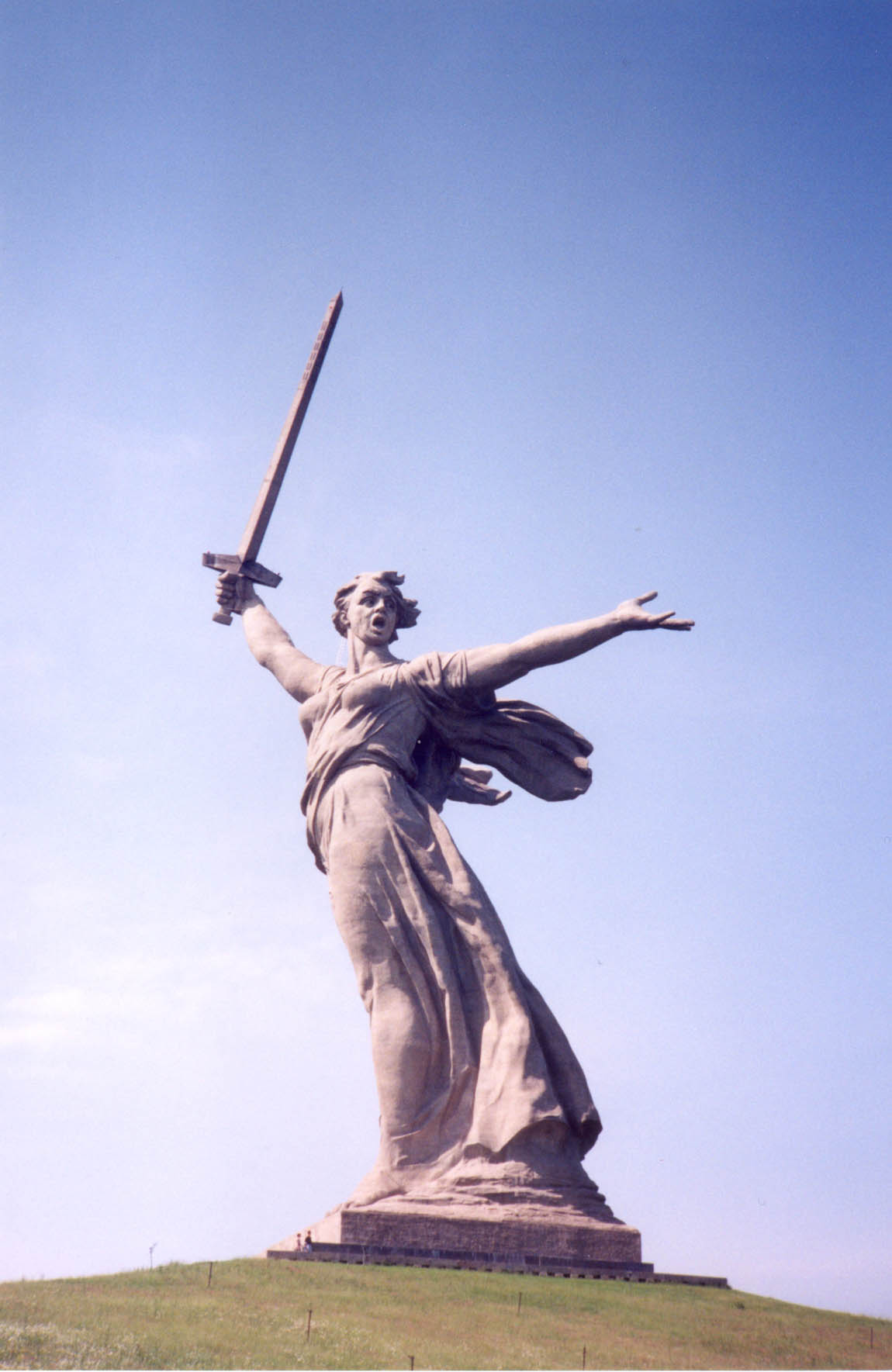 Motherland Russia, Volgograd, Russia; photo,Maida Withers, 1996
Parts I, III, & IV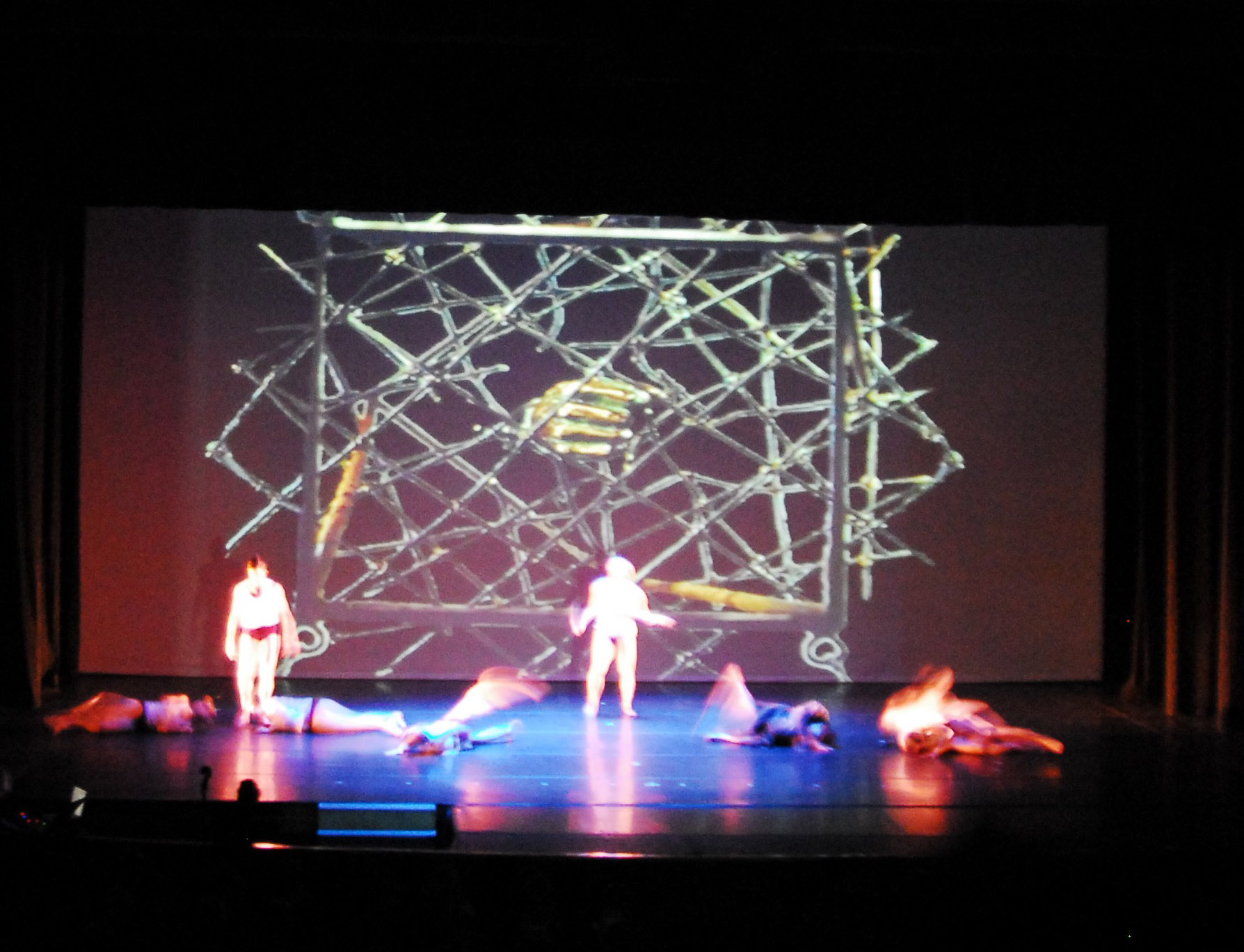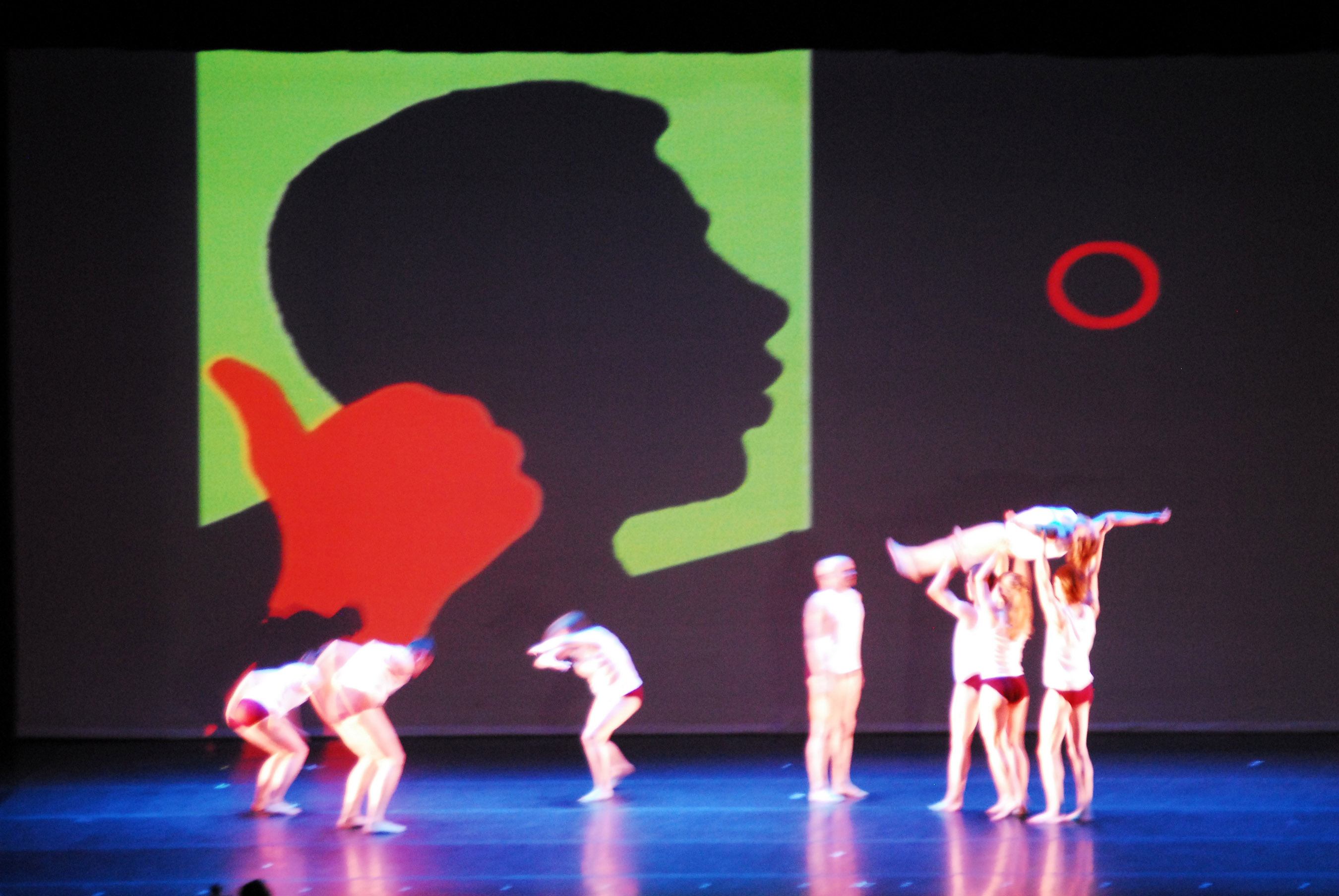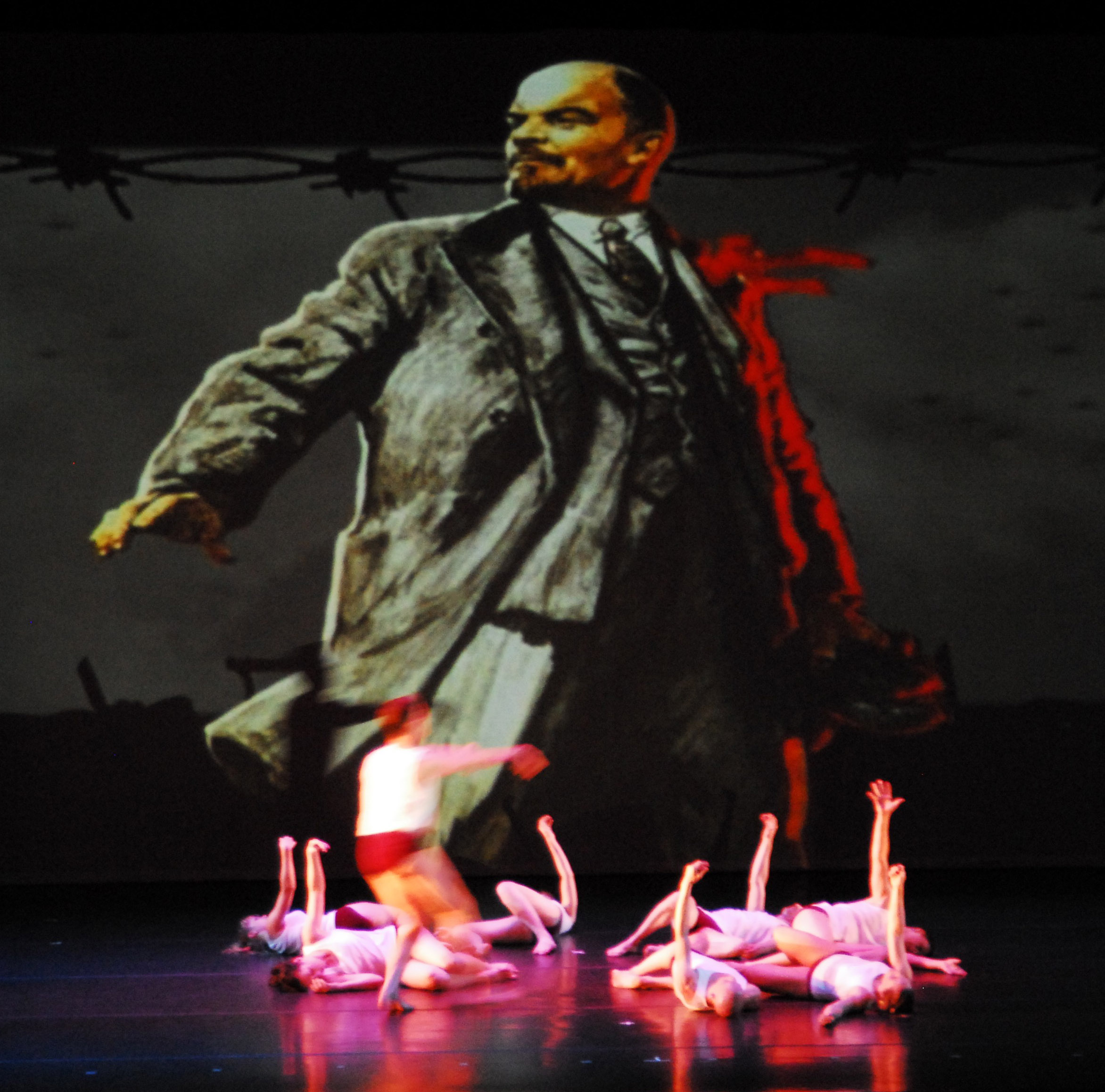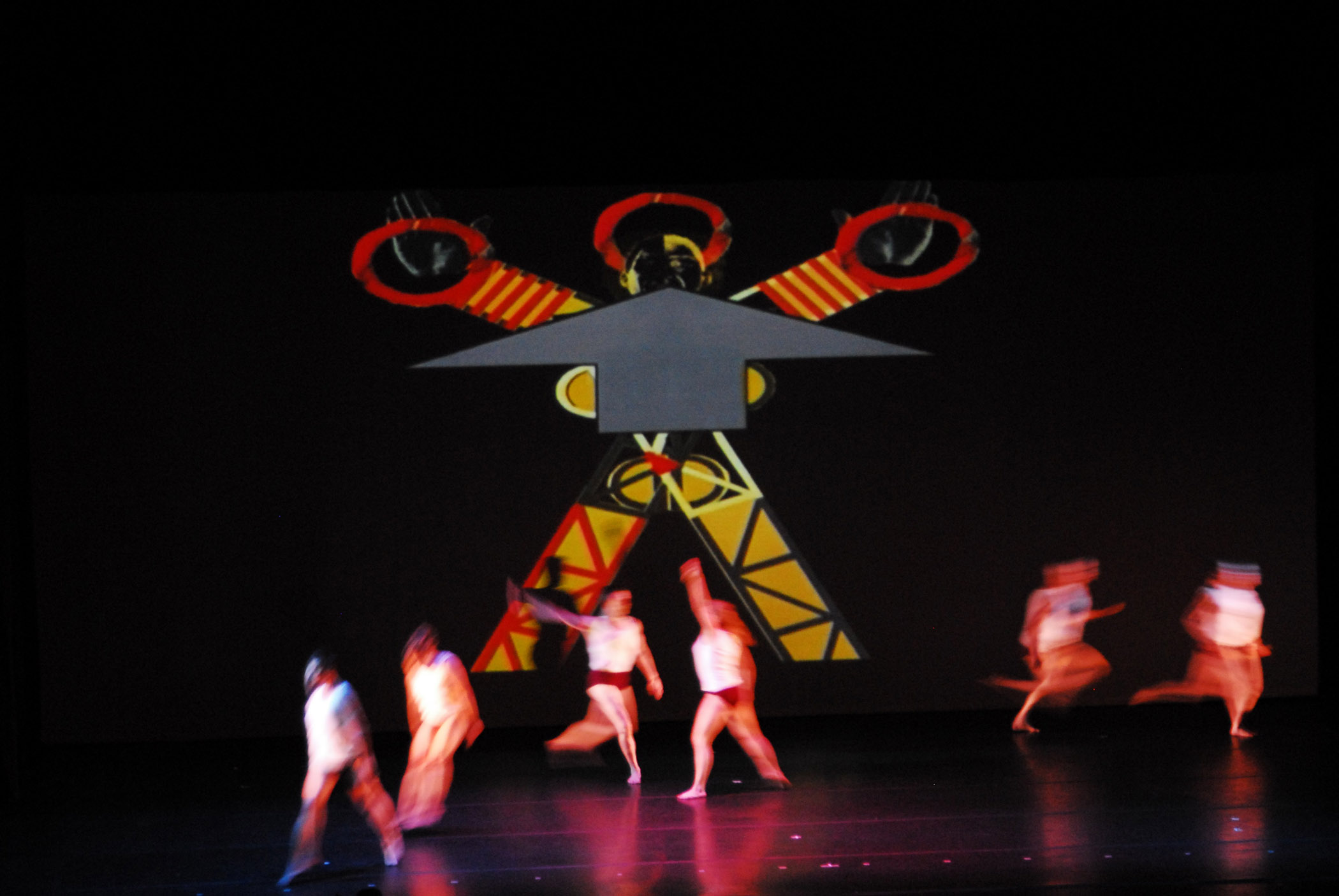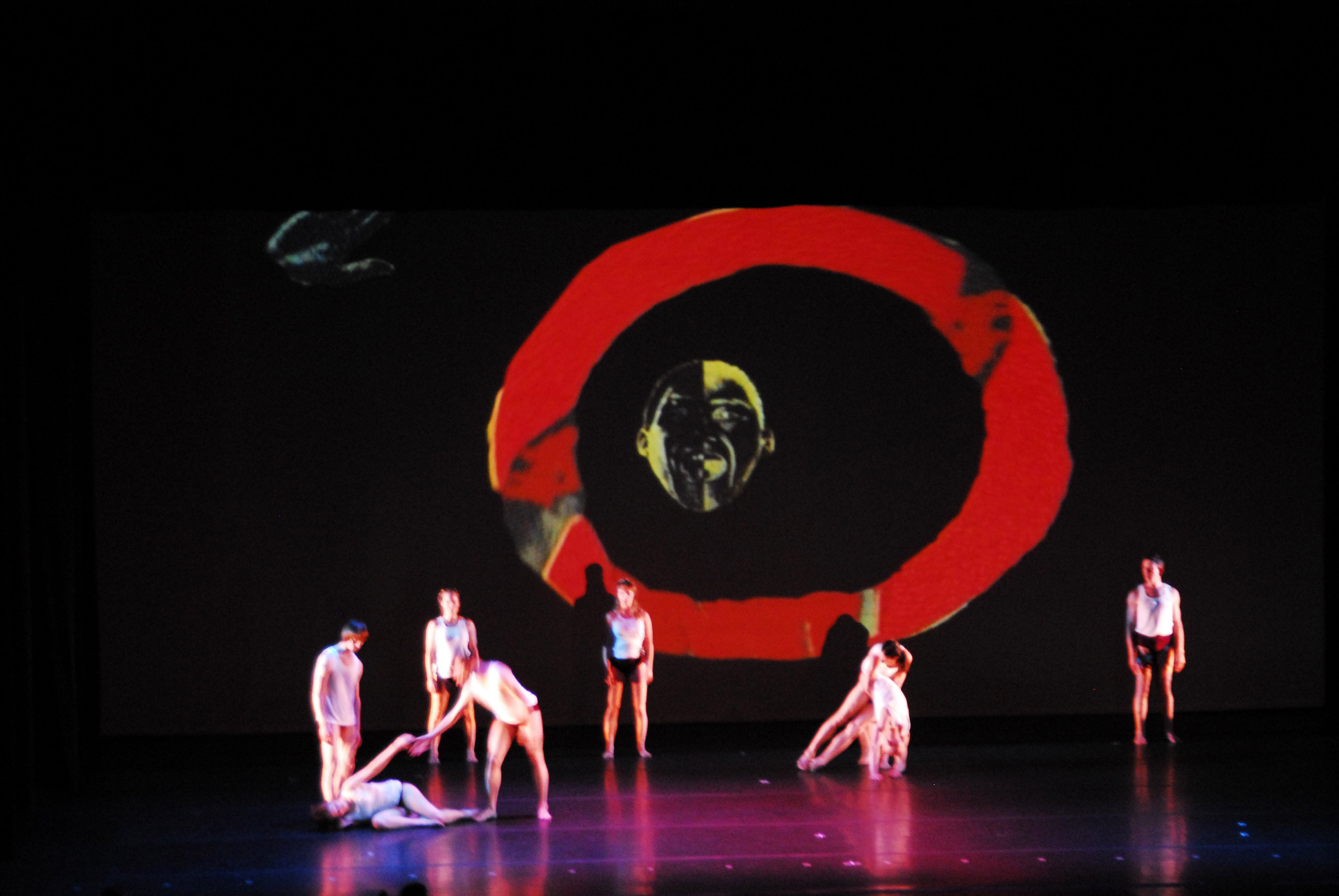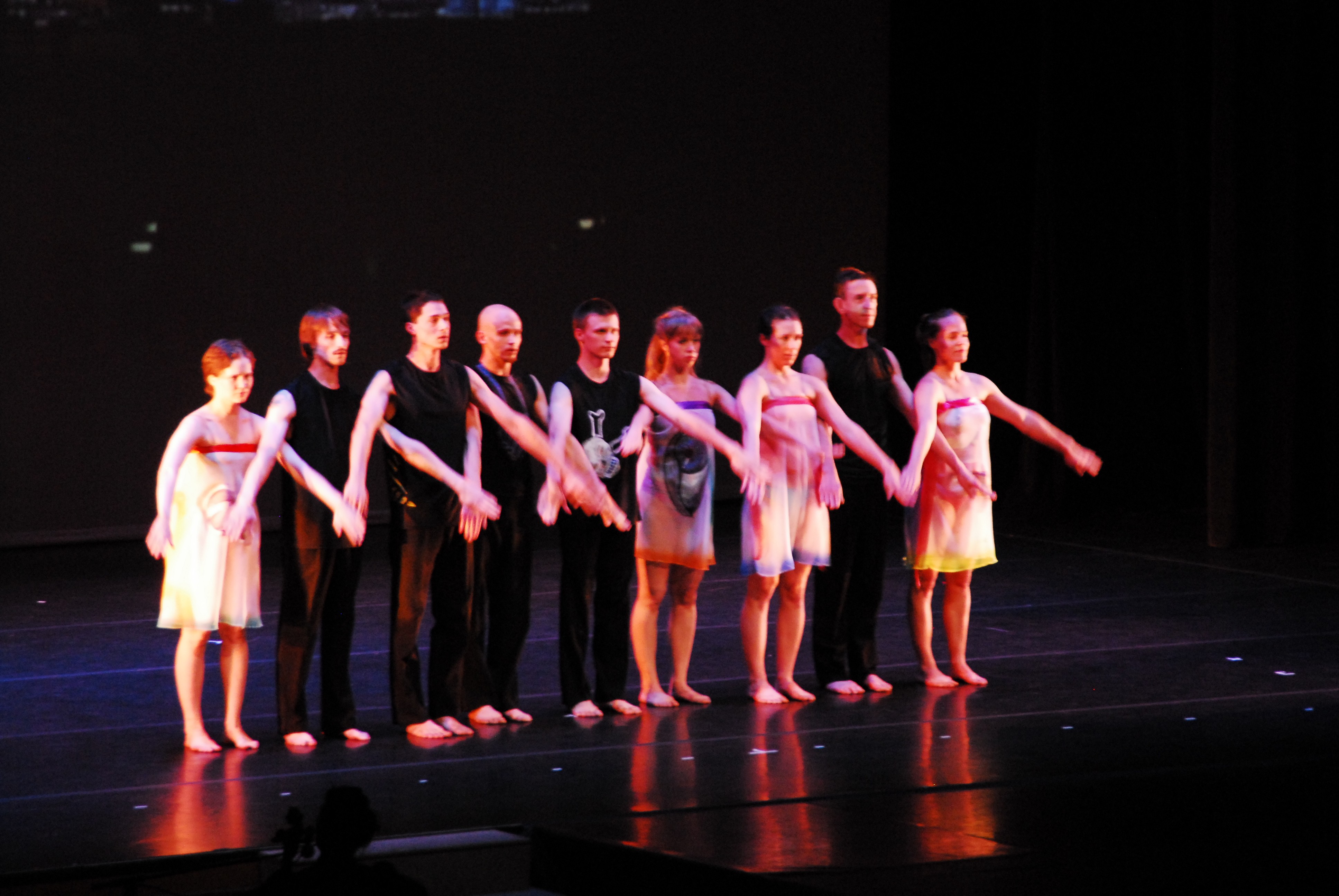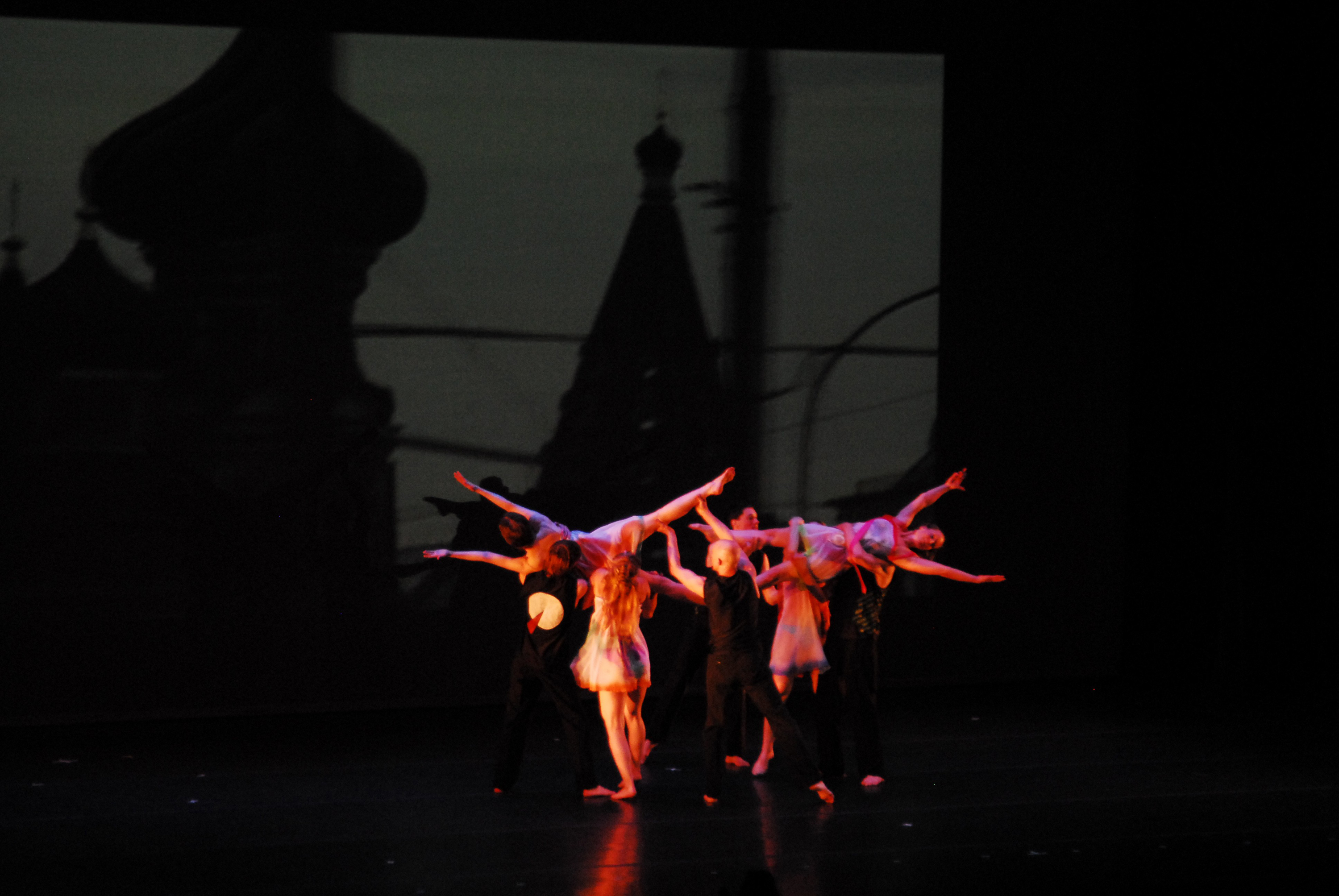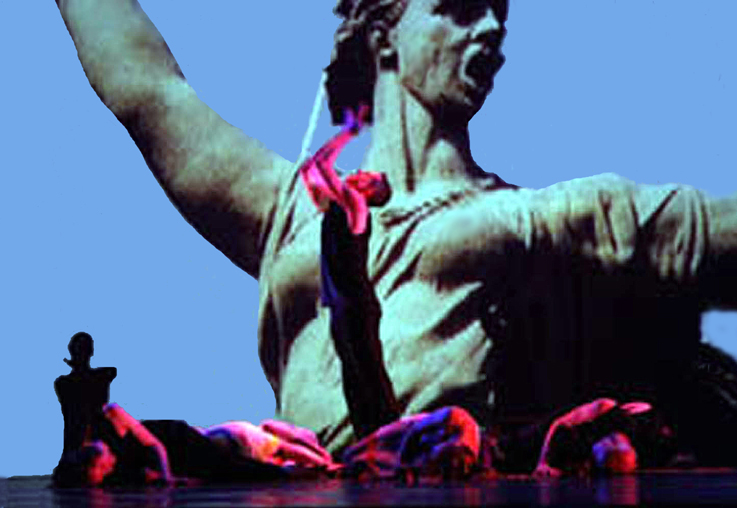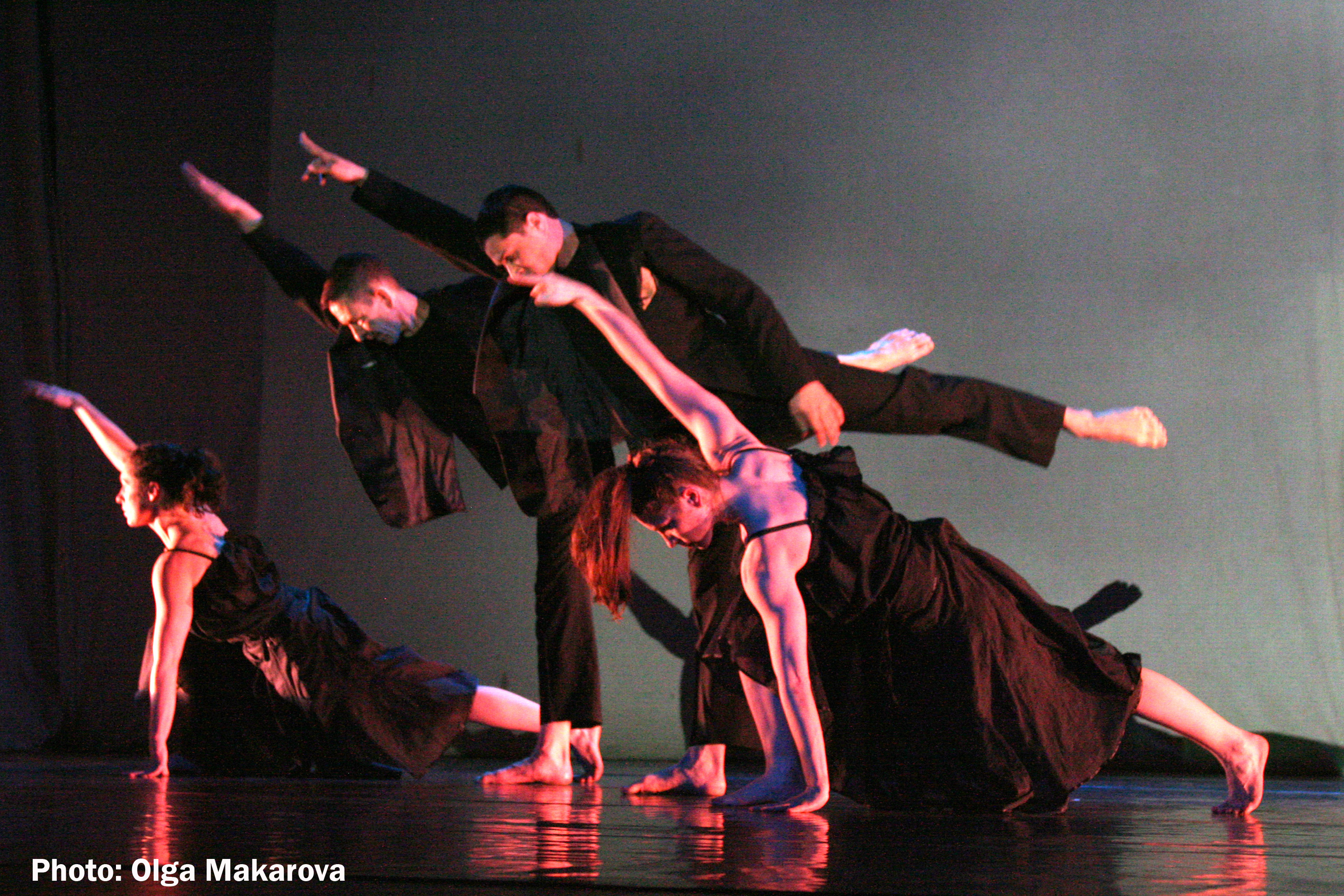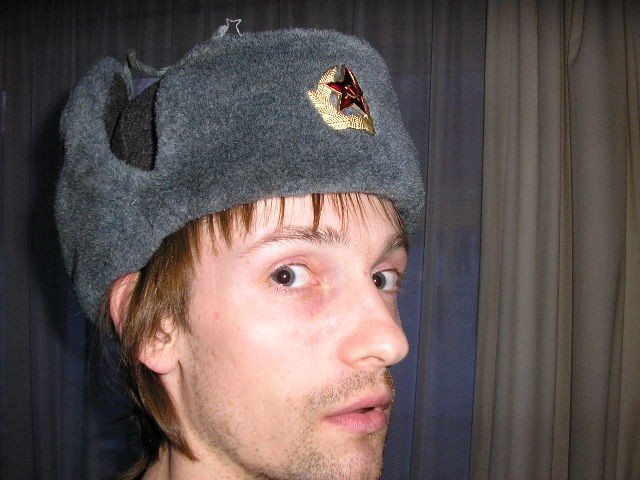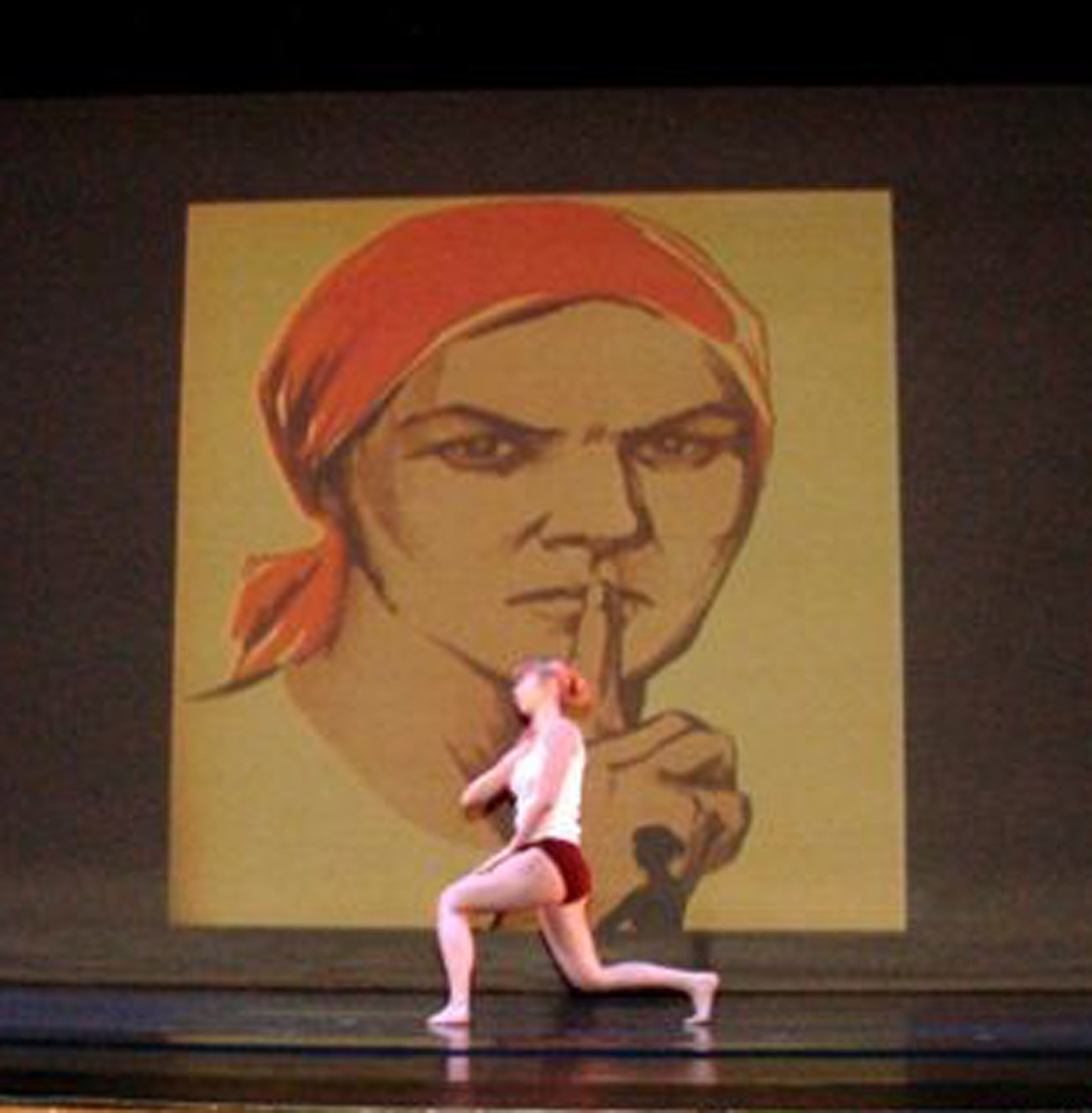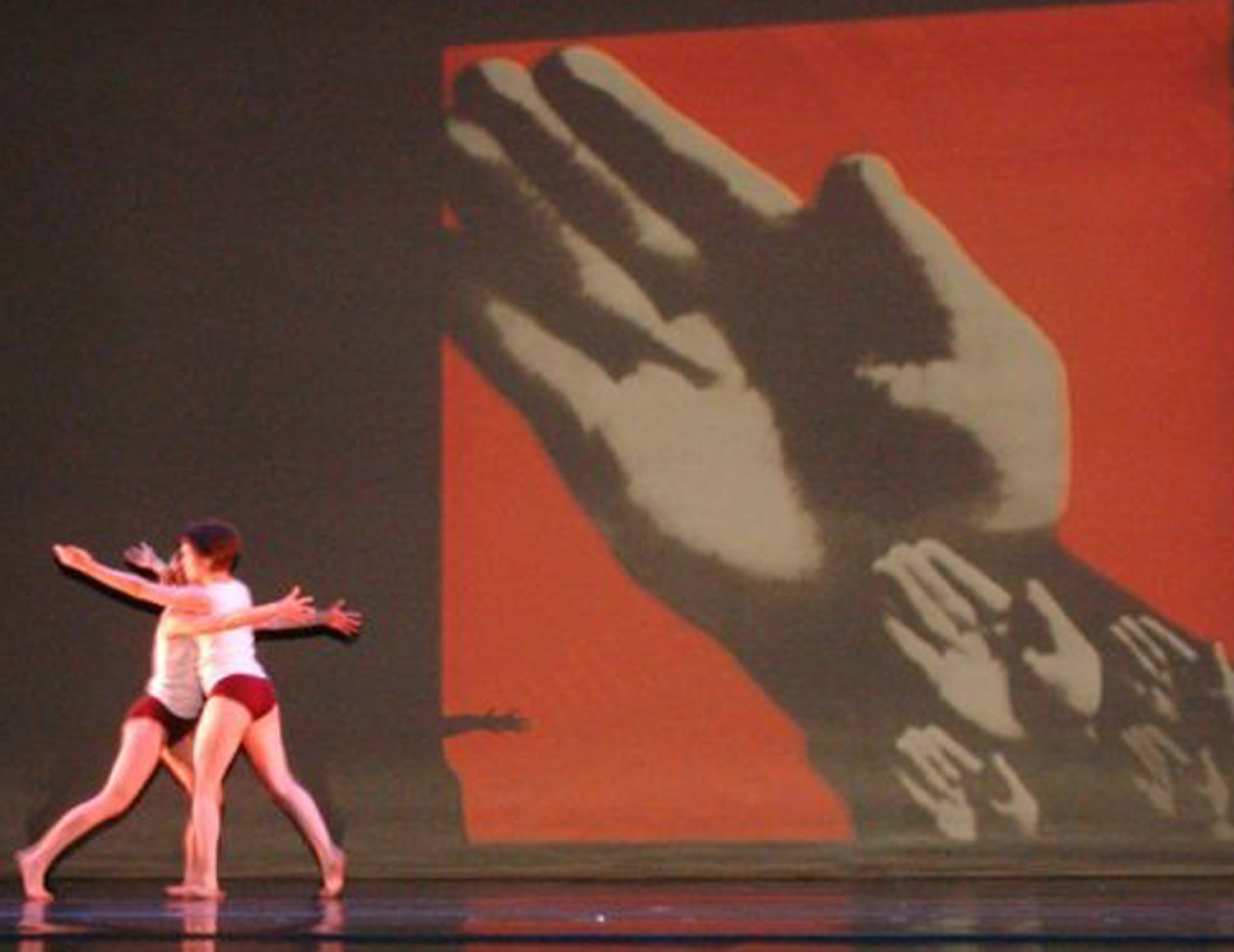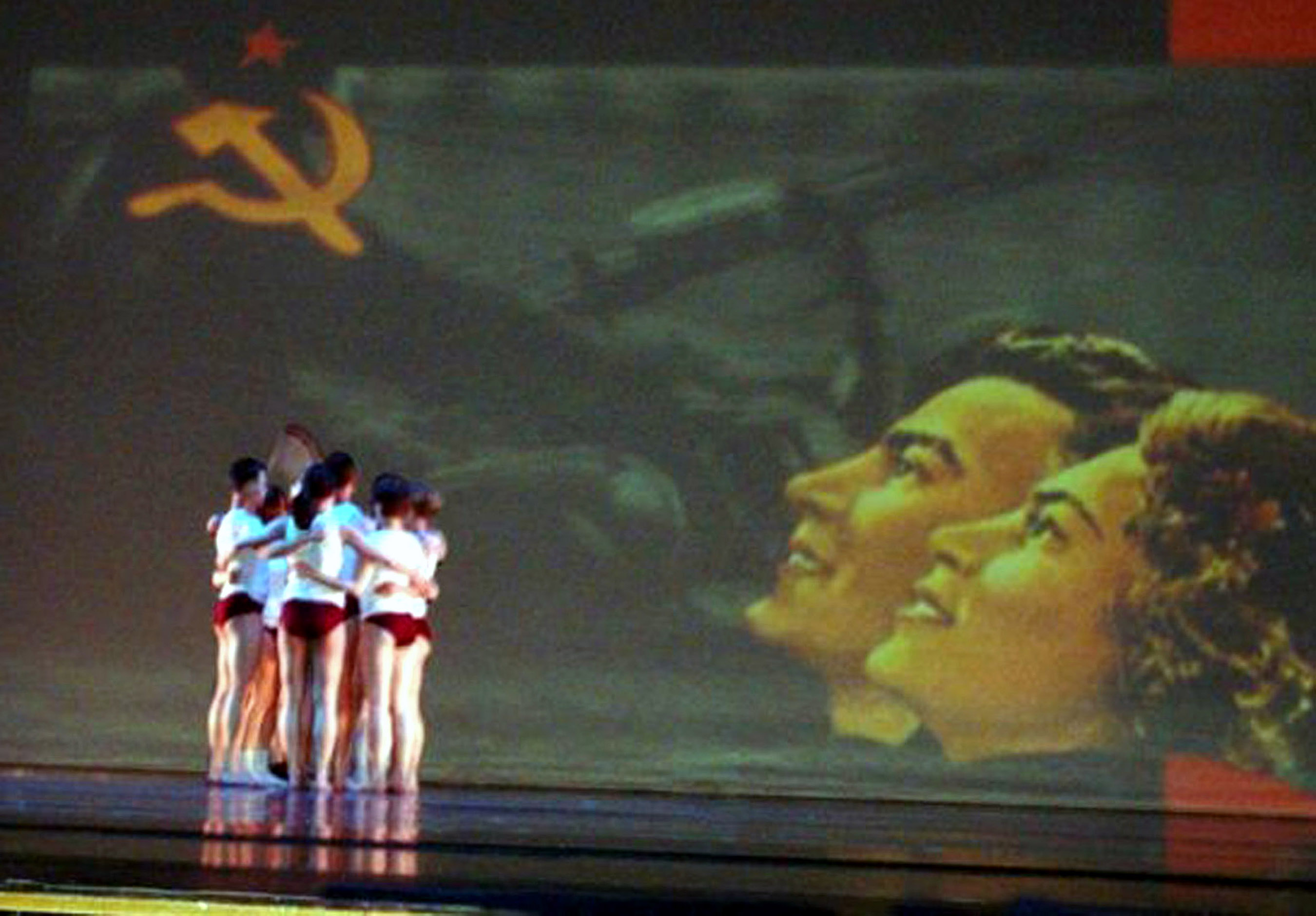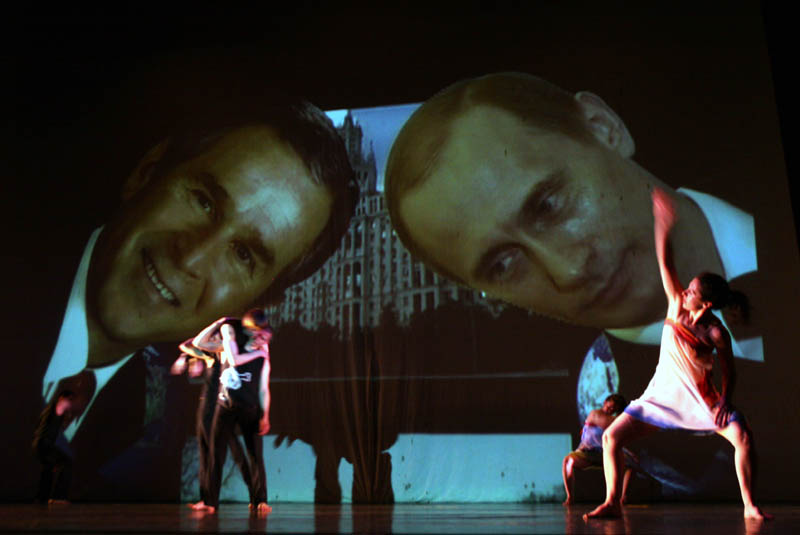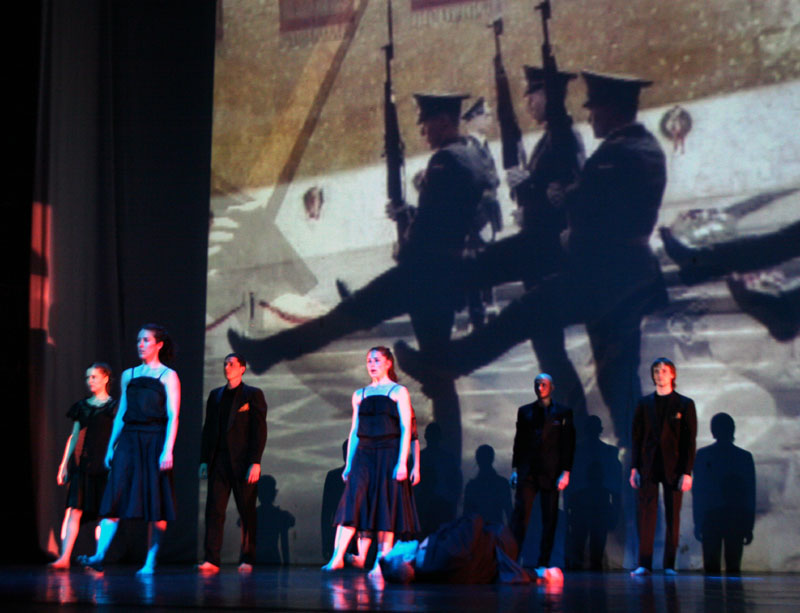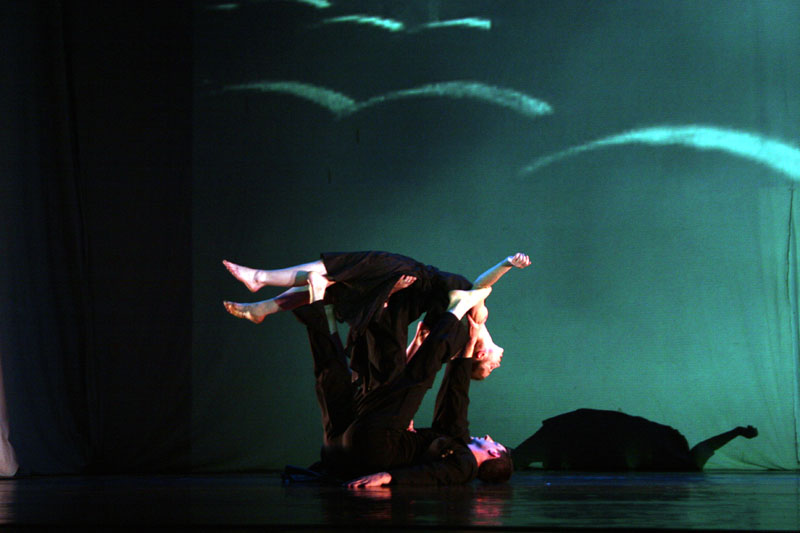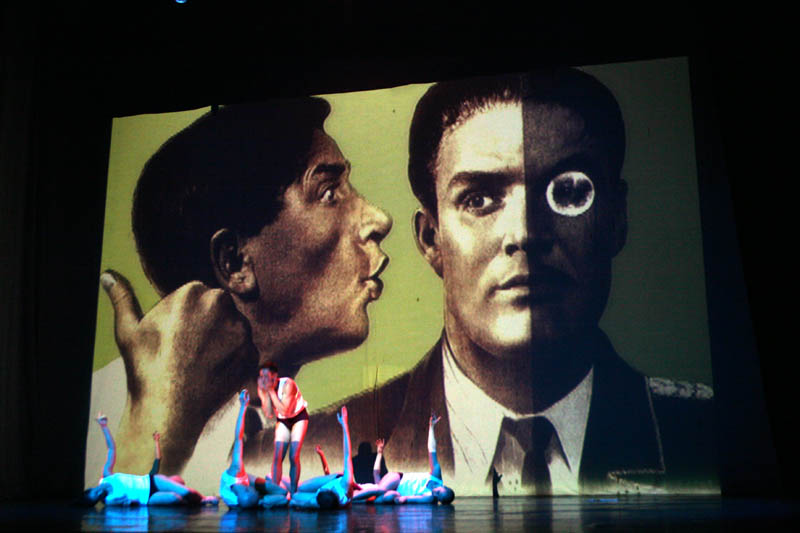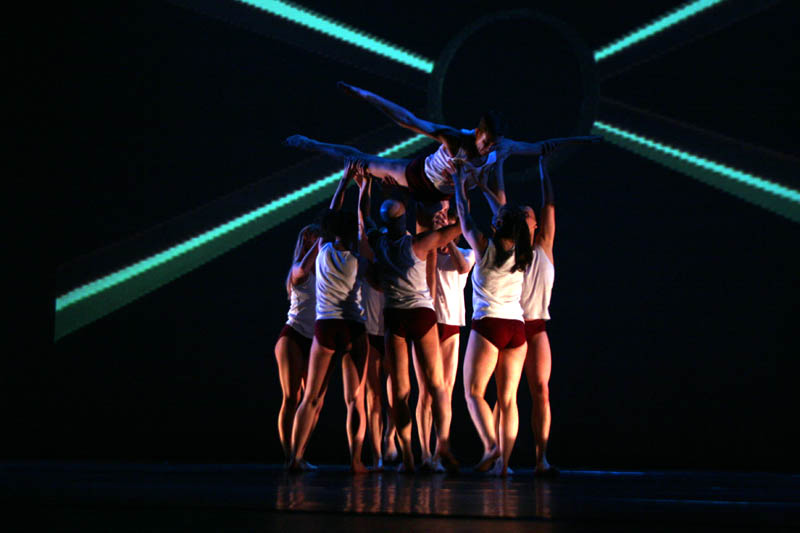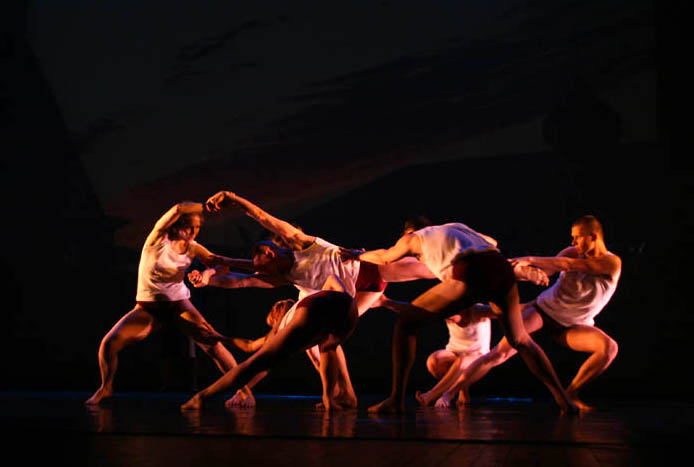 Part II – Abu Ghraib / Guantenamo Bay (Toured separtely)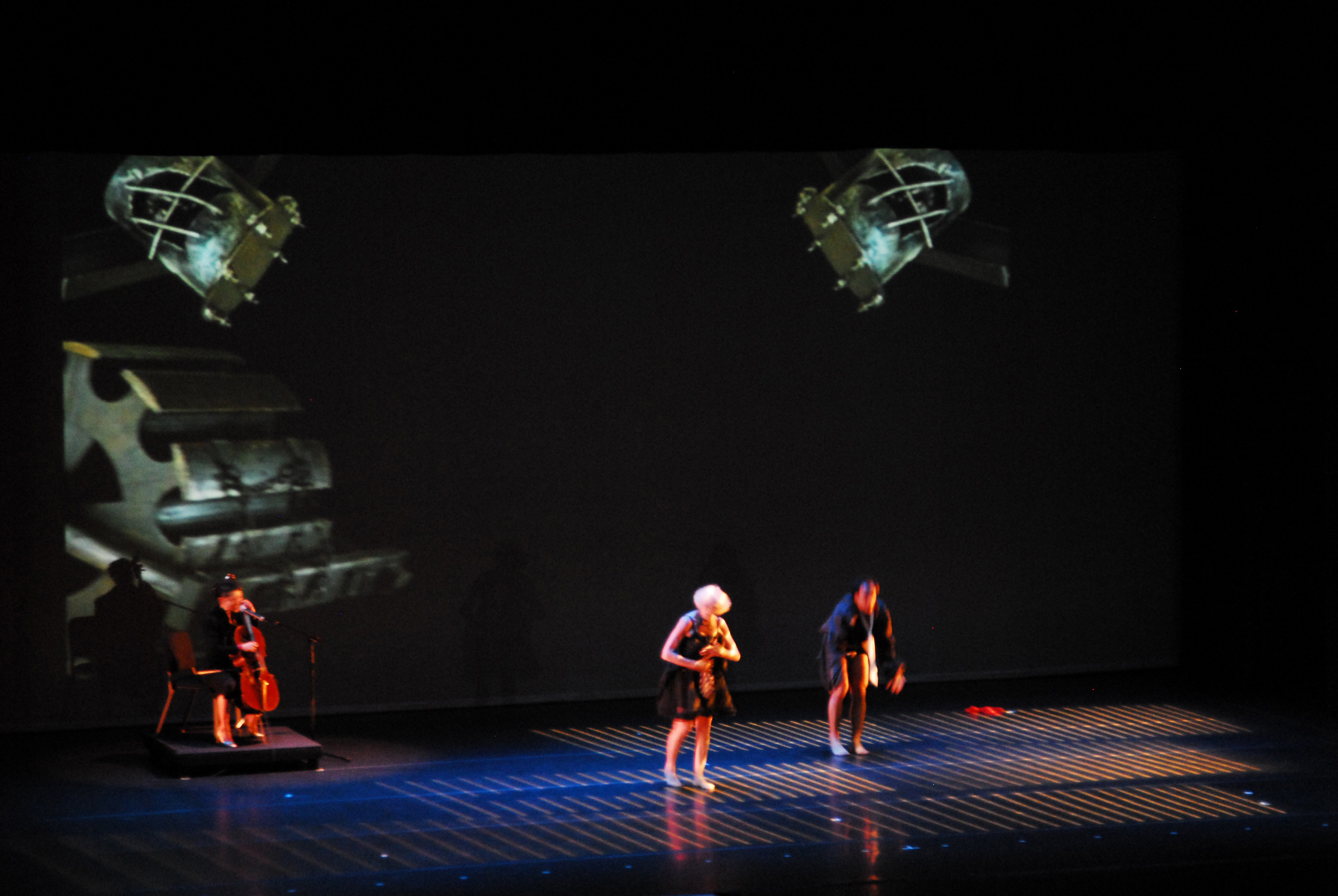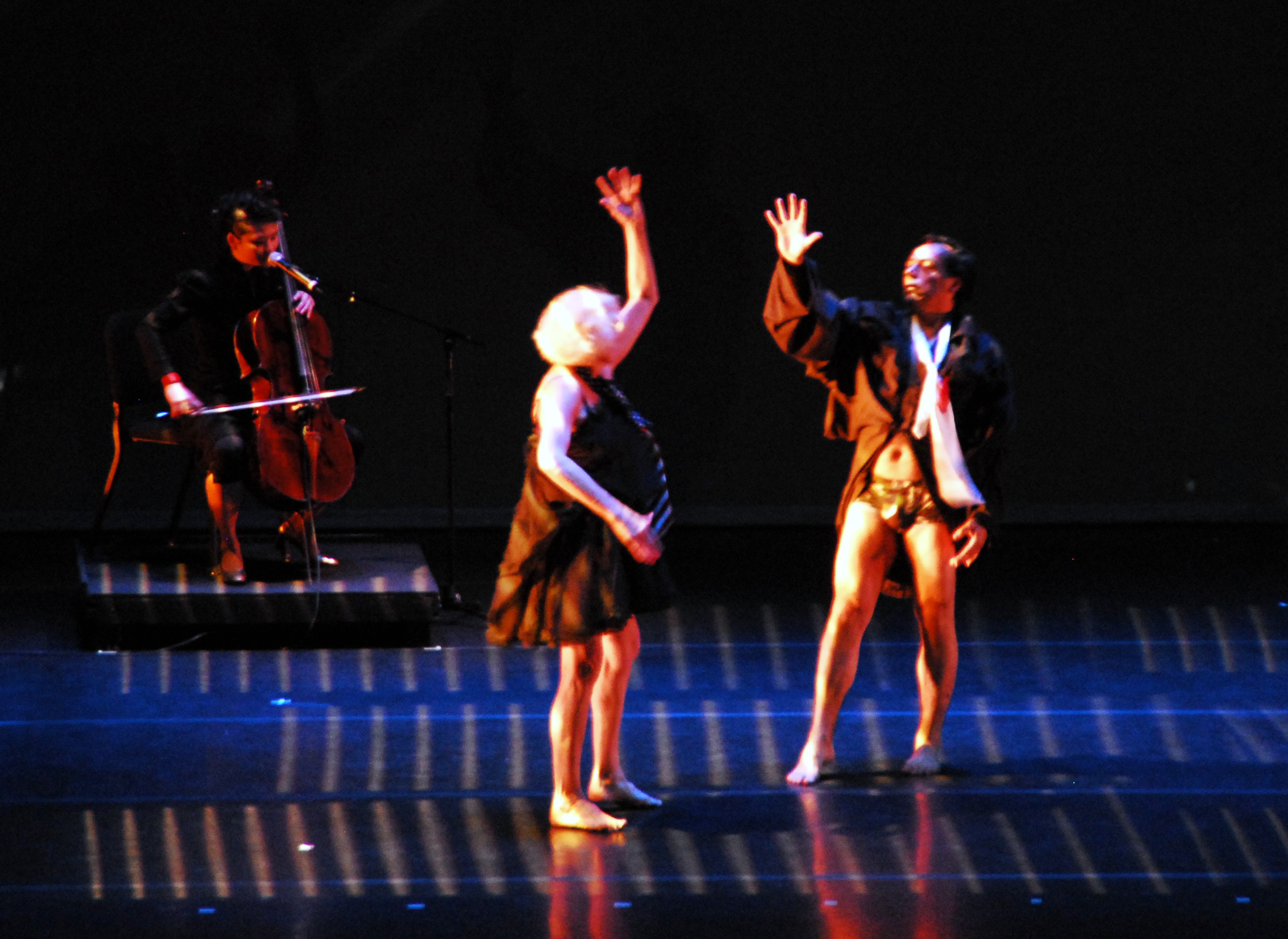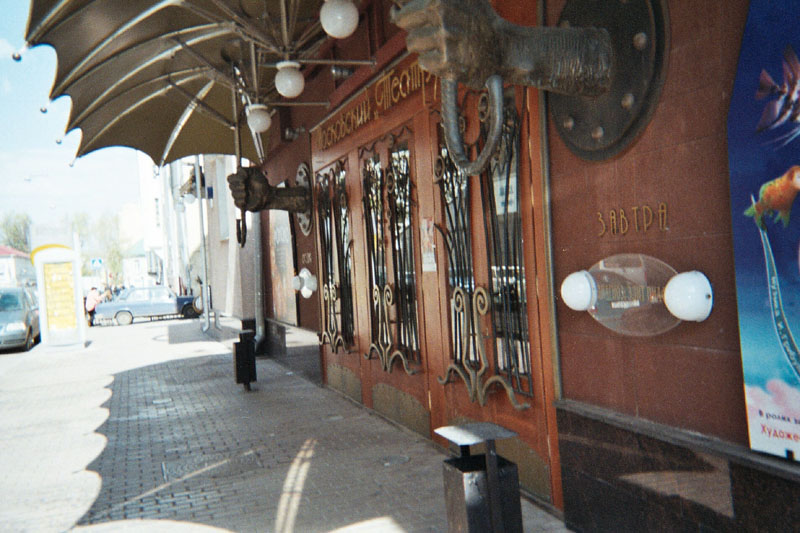 Moon Theatre, Moscow, Russia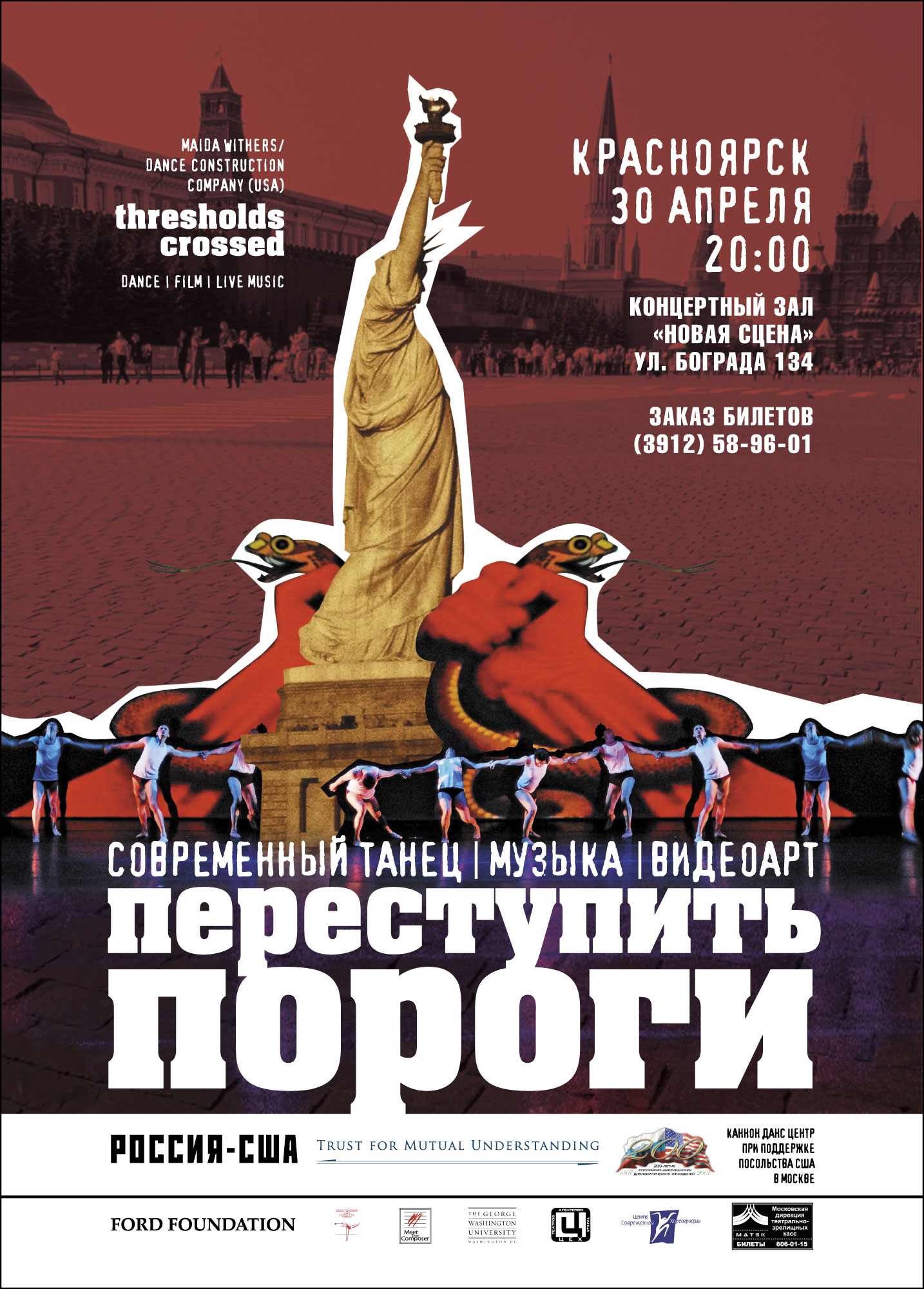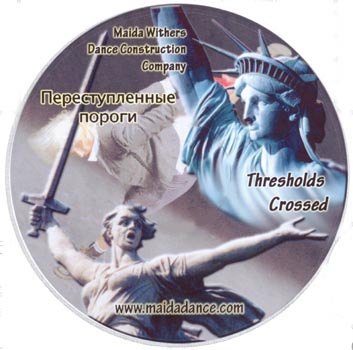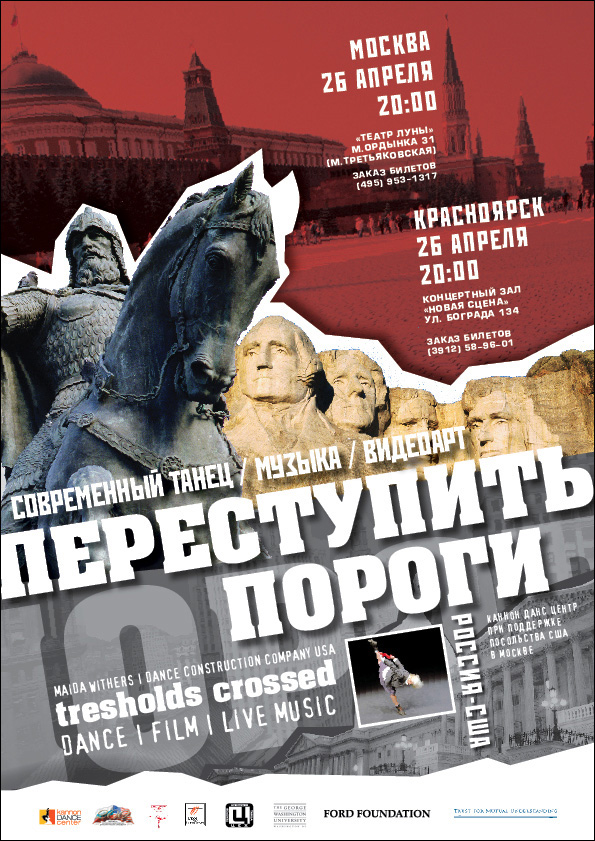 Thresholds Crossed ...She remains a force of nature, a strong presence with her powerful body and white hair flying. The ambitious work is the culmination of decades Miss Withers has spent creating conceptual works that tussle with large ideas and themes, often drawing on collaborations that reach across international boundaries. Jean Battey Lewis, Washington Times Jean Battey Lewis
Photos from Abu Ghraib, sounds of relentlessly discomfort and underwear clad dancers repeatedly collapsing. These were moments that seared the senses during the first half of "Thresholds Crossed," a four-part fusion of movement, music, and visual imagery directed by Maida Withers. Kate Mattingly, The Washington Post Kate Mattingly,
"Maida Withers' Dance Construction Company for "Thresholds Crossed"" George Jackson
"[Withers is] our prime evangelist of the novel and strange byways of dance, a tireless advocate of causes, aesthetic and otherwise, and a human juggernaut in the force of her wit, stamina and intelligence." Alan M. Kriegsman
Maida Withers perspective on the creation and world premiere of Thresholds Crossed. Maida Withers
---
Artists and Collaborators
Concept/Choreographer/Dancer

Music (Composers/Musicians)

Video Installation

Dancers

Light Design

Costume Design

Sculptures: photographs/video

TsEKh

Technical Advisor

Stage Manager

Producer/Curator Norilsk Conference

Producer