Spirit Path / Migration / Remains
Original Performance on January 12, 1991
Must revisit hard copy in archives to ascertain any video, etc.
Does the concert at Dance Place include: Spirit Path / Migration / Remains,  Crossing the Edge with John Lancaster and Leah Kline Tabassi, and Still Rush with the NYC cast (premiere)

View video of Crossing the Edge duet with John Lancaster and Leah Kline Tabassi:  https://vimeo.com/91535011
View video of Still Rush rehearsal with NYC Cast:  https://vimeo.com/91848739 (0:41:53)

1991 – Spirit Path / Migration / Remains – "The Spirit of Place" – the Anasazi (See Earth Spirit Rising for early performance) "The distilled and starkly primal movement style expresses the mystery and power – "the spirit of place" – of wilderness land sites of the Four Corners Area of the Southwest." (Flyer Quote) Shared concert  includes Still Rush and Crossing the Edge at Dance Place, January 12,/13, 1991.
Dancer for Crossing the Edge: John Lancaster, Mark Thompson, Leah Kline Tabassi, and  Maida Withers – performed at Dance Place with Earth slides of Bruce Hucko and Kaleidoscopic Photos of Mark Thompson by Adam Peiperl???
Origin of the idea:  1989 Path (Yellow Springs Institute, Philadelphia, PA) and 1991 Path/Migration /Remains (Arlington, VA) support the choreographic development.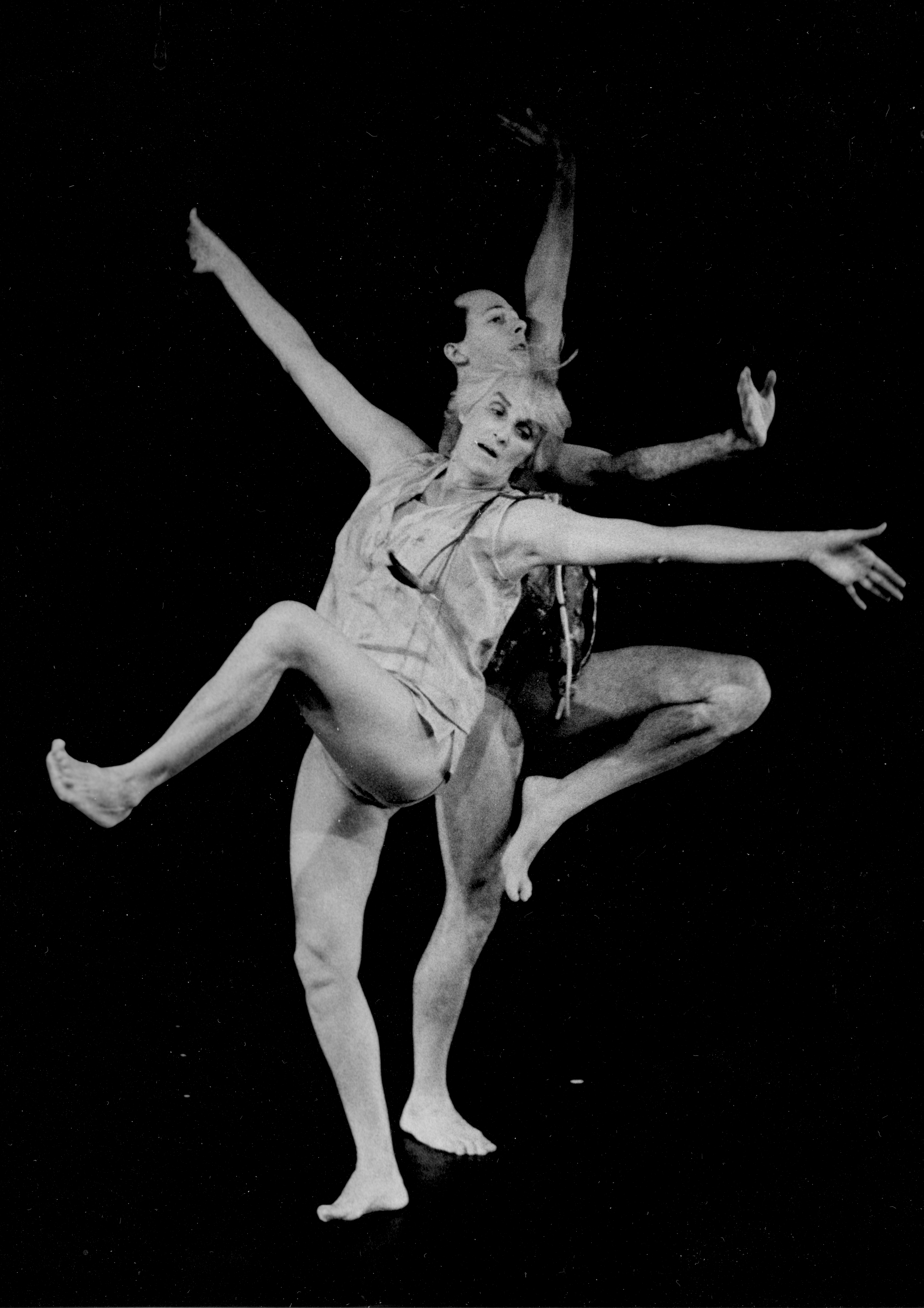 ---
Artists and Collaborators
Choreographer

Dancers

Music

Costumes

Set

Photographs

Photographs

Light Design