Ancient Lands – Ancient Peoples
Original Performance on April 2, 1994
Maida performed Ancient Lands and Ancient Peoples in 1984 in Guangzhou, China (In Winds of Sand at the Hong Kong Academy on that tour) and then performed Ancient Lands – Ancient Peoples in Seoul, Korea. In 1995 on another Asian Tour, Maida performed Ancient Lands – Ancient Peoples for the Jooksan Festival, one hour from Seoul, Korea directed by Hong Sin Cha.  That performance was on a red earth stage. Maida thinks of this work as part of her SHAMAN series.
To view the RED EARTH PERFORMANCE: http://vimeo.com/540160659 
1994  zand 1995 – Ancient Lands – Ancient Peoples was an important early part of the development of MWDCCo environment initiatives. The specific concept of Ancient Lands – Ancient Peoples for solo expression emerged for her individual explorations on land sites in the Four Corner's area.  She explored and improvised while Verabel Call Cluff, filmmaker, documented on camera.  This work developed an association with shamanic powers and their role in more ancient cultures.   Maida's tours in Asia coincided with these notions.  Several performances emerged.  Parallel to this was the filming of SandS CycleS on the Coral Dunes and the White Sands.  Each performance of Ancient Lands was unique but essentially the same movement materials. The earliest ideas developed around research related to the Utah Project (1988-1996).  Path, 1989 during the two-week Yellow Springs residency in Philadelphia, Spirit Path / Migration duet by Withers and Mark Thompson, and Spirit Path / Migration / Remains, quartet generated the movement style and primal intention. In 1993, Maida's monumental solo, In Winds of Sand further revealed Withers interest in dance and shamanic ideas and practice.   The work was developed as a ritual duet and then as solo. In this dramatic work, grounded by the association with the Earth, Maida performs as a primal figure sometimes with painted white face while employing rocks and even plastic tubes flowering from her head as a shaman figure – the power of female creativity emerging from the hole in her head.  Early performance was in 1994 was in  1994 in Seoul, Korea for the 13th International Korean Dance Festival, Munye Thaetre.  Music was by Kang Tae Hyun, Saxophone, and Marilia (extreme vocals recording) with projection of Utah Project film footage of the earth shot by James Byrne,  and earth photos by Bruce Hucko.  experimental vocals. Variations of the  work were  performed in Tokyo, Japan, Guangzhou, Guangdong Province, China; and the spectacular performance at the Jooksan Festival, Ansung, Korea (Asia Tour, 1995) on a red earth stage.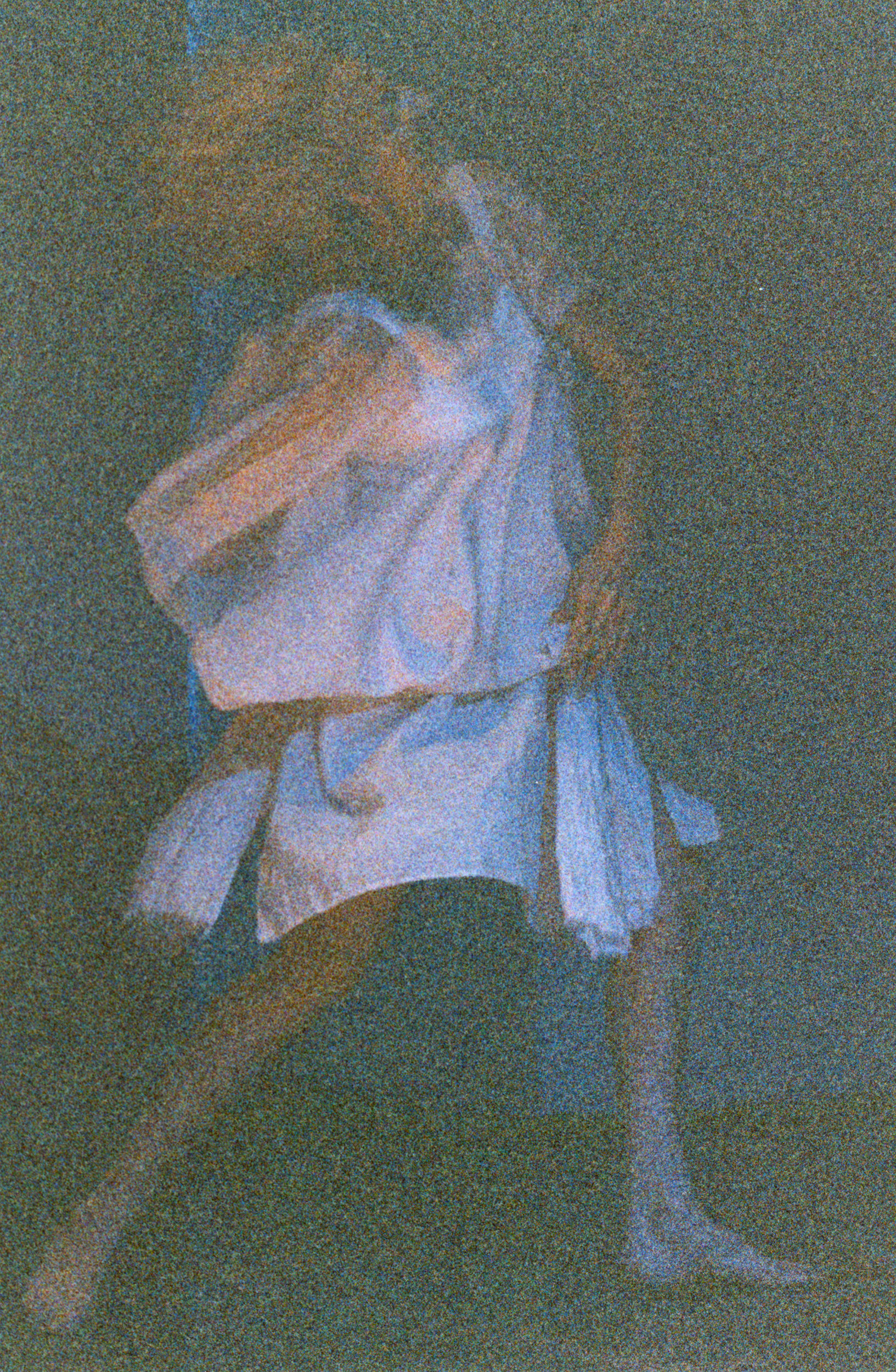 Tubes did not actually make it into the performance but the painted face was present and important.
In the rehearsal hall of Guangdong Modern Dance Company, I met 57-year-old Ms. Maida Withers from the United States ... with her golden hair, the graceful outline of her face, her big-boned frame and her forceful and brilliant dancing posture... God gave her a perfect figure to be a dancer. Xu Ling, Guangzhou Youth Daily, Guangdong, China Xu Ling
---
Artists and Collaborators
Choreographer and Dancer

Music

Earth Video

Photographic Slides
Other Performances
Guangdong Dance Company Studio Theater, Gunagzhou, China(map) on January 1, 1970
Additional Information