Stall.
Original Performance on May 22, 1981
Audio sample:  https://www.dropbox.com/s/t3sv1een2crmtfr/Stall%20excerpt%209min.wav?dl=0
1981 – Stall.  an evening length collaborative performance of dance, sound sculpture, and music choreographed by Maida Withers, a rotating loudspeaker installation by John Driscoll, composer/sculptor, Phil Edelstein, rotating loudspeaker animation, with dancers from Maida Withers Dance Construction Company.  Charmed Particles was the early name for what became Stall.  The performance is a result of a dialogue between art and science, and presents an innovative work integrating art, music, dance, and electronic technology.
The rotating loudspeaker, suspended above the dancers at center stage, creates dynamic movement patterns which are sympathetic to the motion of the dancers.  The dance was first created for one male and two female dancers and latter included an additional male and female dancer.  The instrumental loudspeaker disperses sound into the space and takes advantage of the resonant and reflective characteristics of the performance space.  Sound images, created by the interaction of the space and the rotating loudspeaker, combine with music for four peripheral speakers making an acoustical phenomena which could be described as a sonic architecture.  The preferred space is an open architectural space where the audience surrounds the dance space and is located between the rotating loudspeaker and the peripheral sound field.
Choreography is built in a circular structure requiring extreme stamina since the choreography is built on a continuous running base – danced by Francis Babbs, Dale Crittenberger, Wendell Lockhart, Heather Tuck, and Maida Withers.
The world premiere of Stall. was in Berlin, Germany in May 1981 at the Festival of Pantomine, Music, Dance, and Theater at the Akademie der Künste with the Maida Withers Dance Construction Company, John Driscoll, and Phil Edelstein;  the US premiere was at the Pension Building (now Building Museum) in Washington, D.C. in October 1981.
Stall. was in residence at the Akademie Der Kunste Festival in Berlin, Germany for three weeks prior to the public performance on Friday May 22, 1981 a 22:30 pm…Ausstellungshalle.  We discovered at the Akademie in Berlin another rotating loudspeaker that was a ball shape….perhaps the first ever created.
Stall. premiered in the USA at the Pension Building (http://www.cr.nps.gov/nr/travel/wash/dc40.htm)  National Register of Historic Places that now houses the National Building Museum, on October 20, 1981, for the 9th Street Crossings Festival.  Washington Performing Arts Society produced the USA premiere at the Pension Building.
National Endowment for the Arts (Interdisciplinary Arts) supported the creation of the rotating loudspeaker.  Unfortunately the loudspeaker was destroyed by water in its storage place in Wall Street during the destructive Hurricane Sandy.
Choreography from Stall. was presented in June 16 – 18, 1982 in Dorothy Betts Marvin Theatre as part of the GW Summer Dance Workshop Performance using a  neon sculpture on stage created by Margery Goldberg.  For this performance there was no rotating loudspeaker set.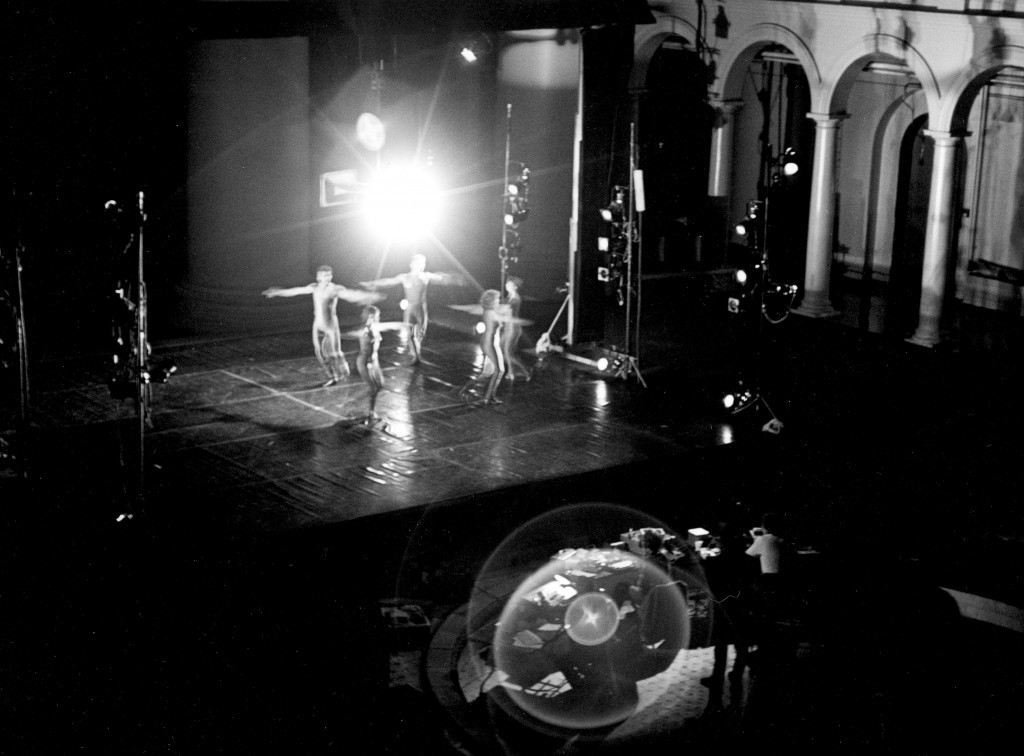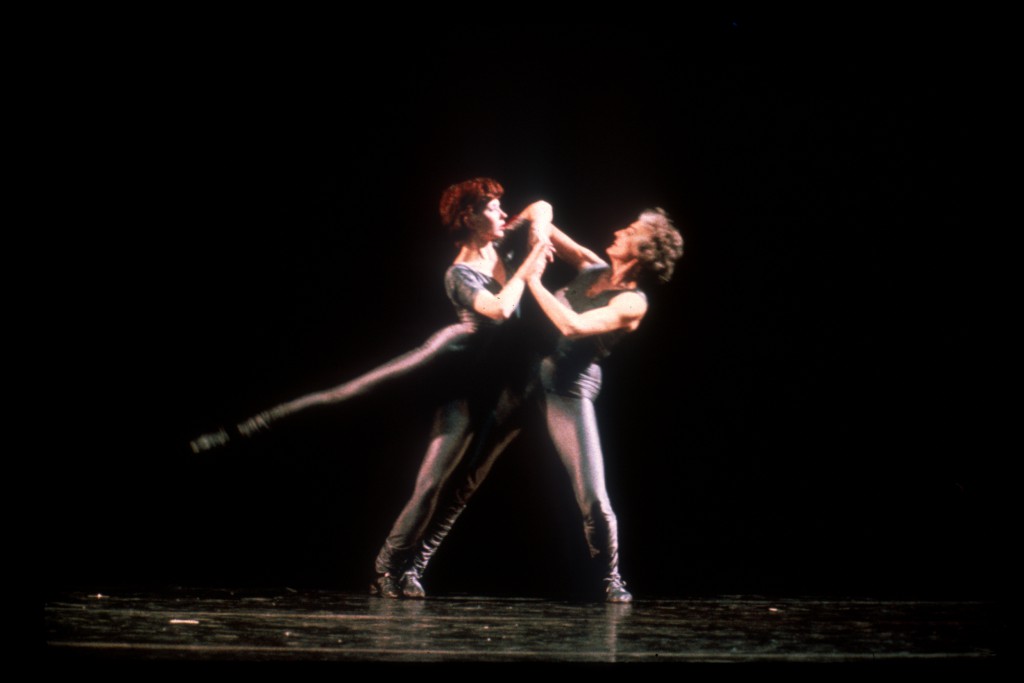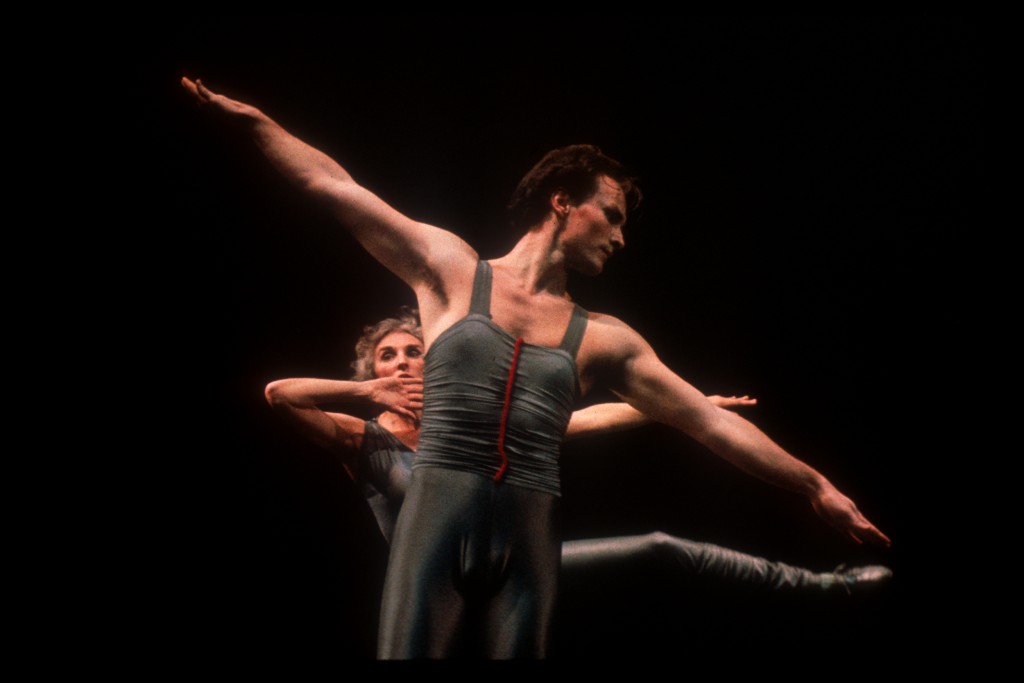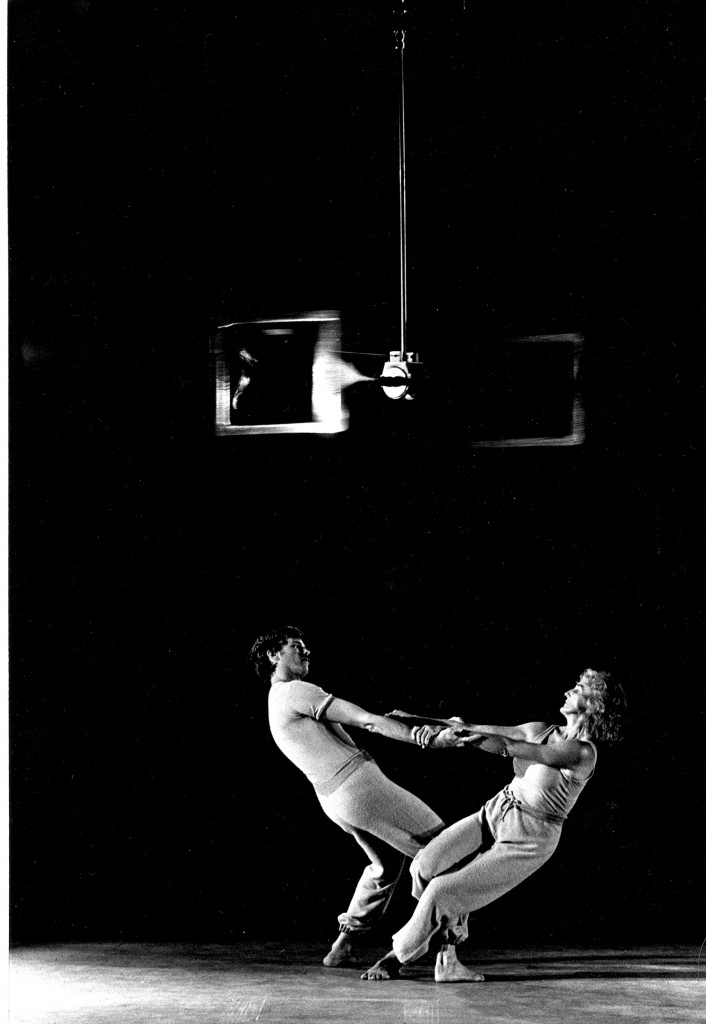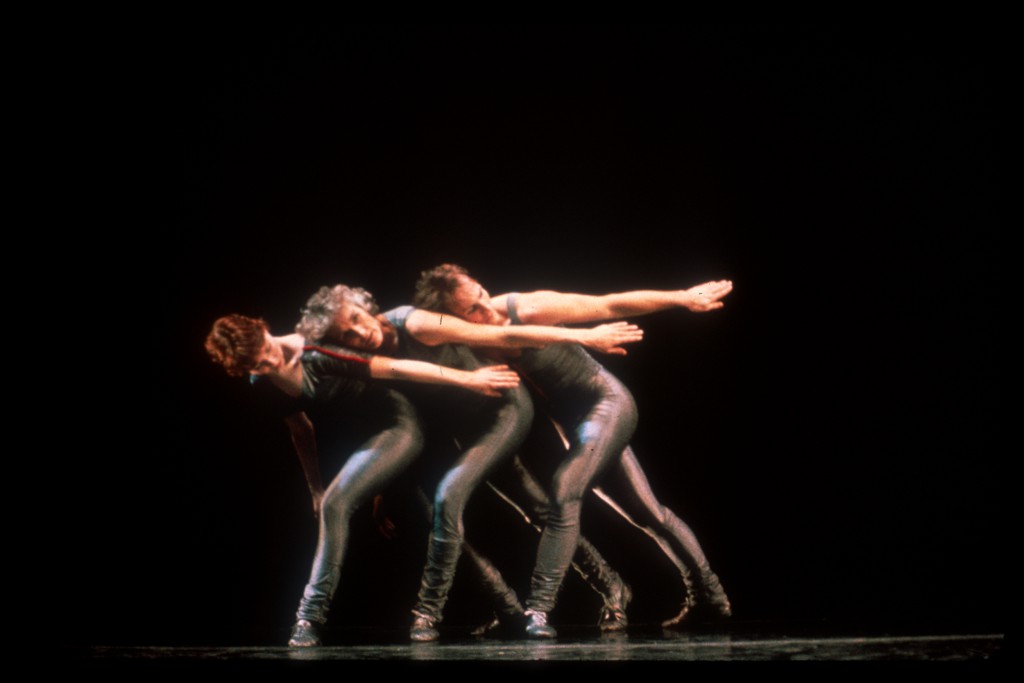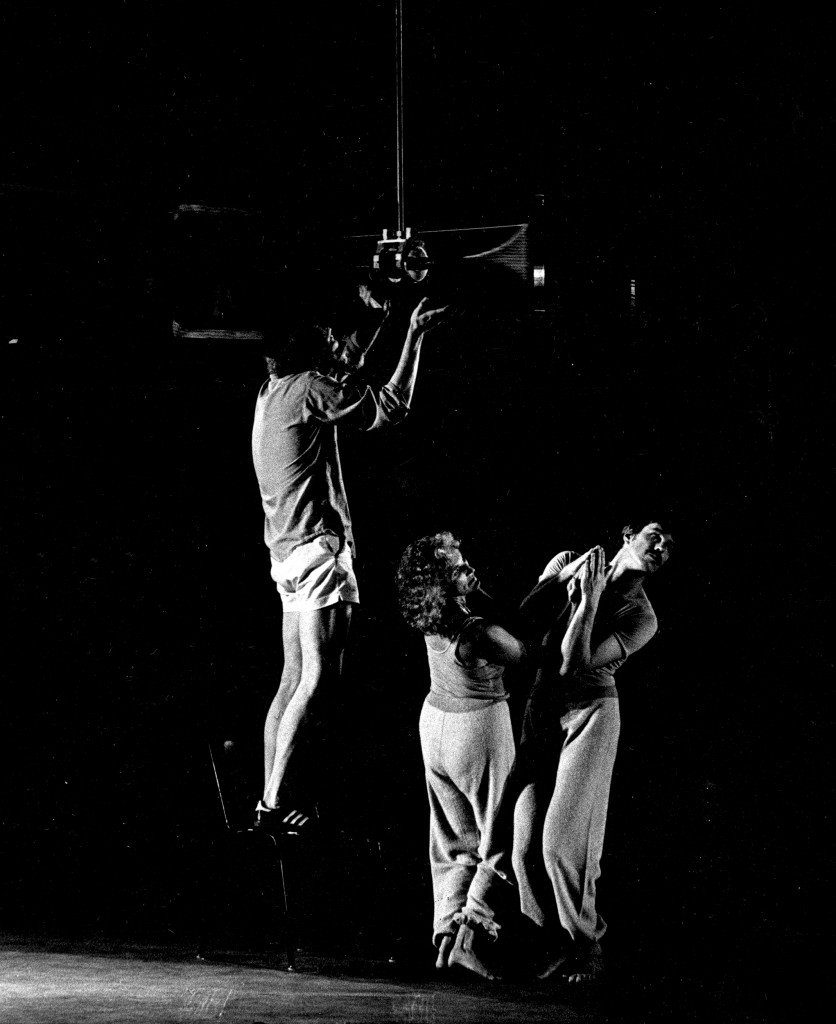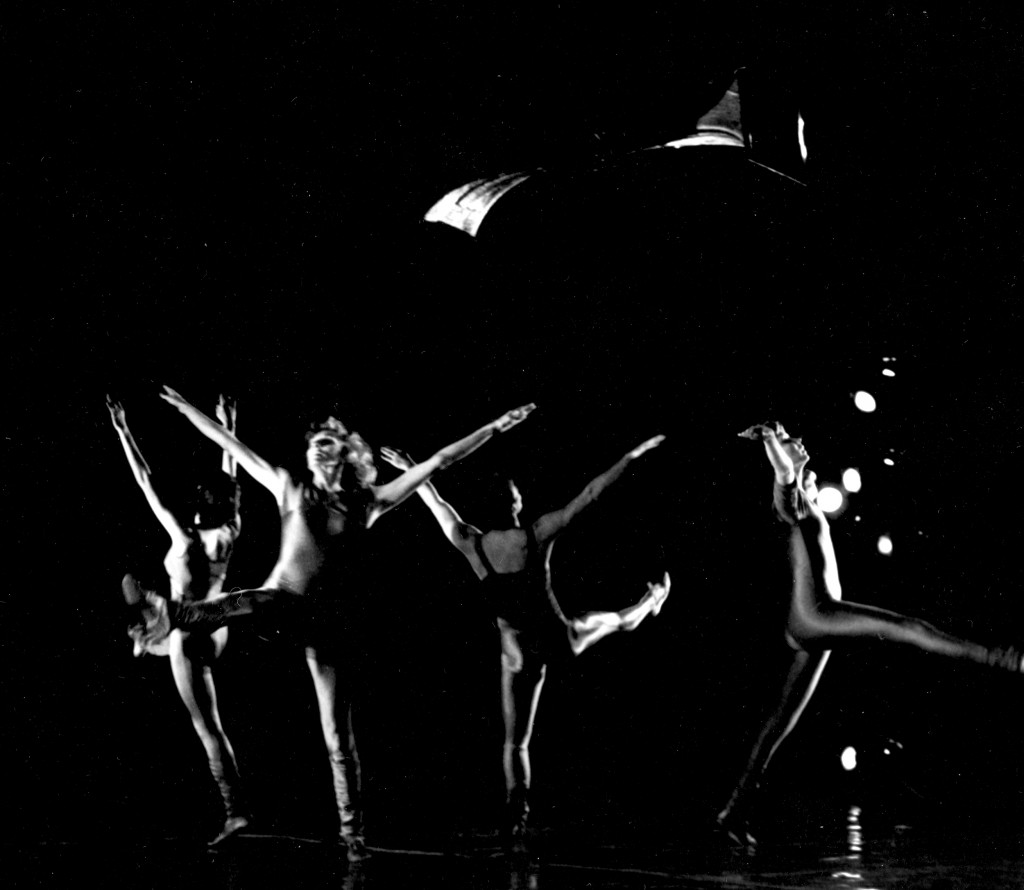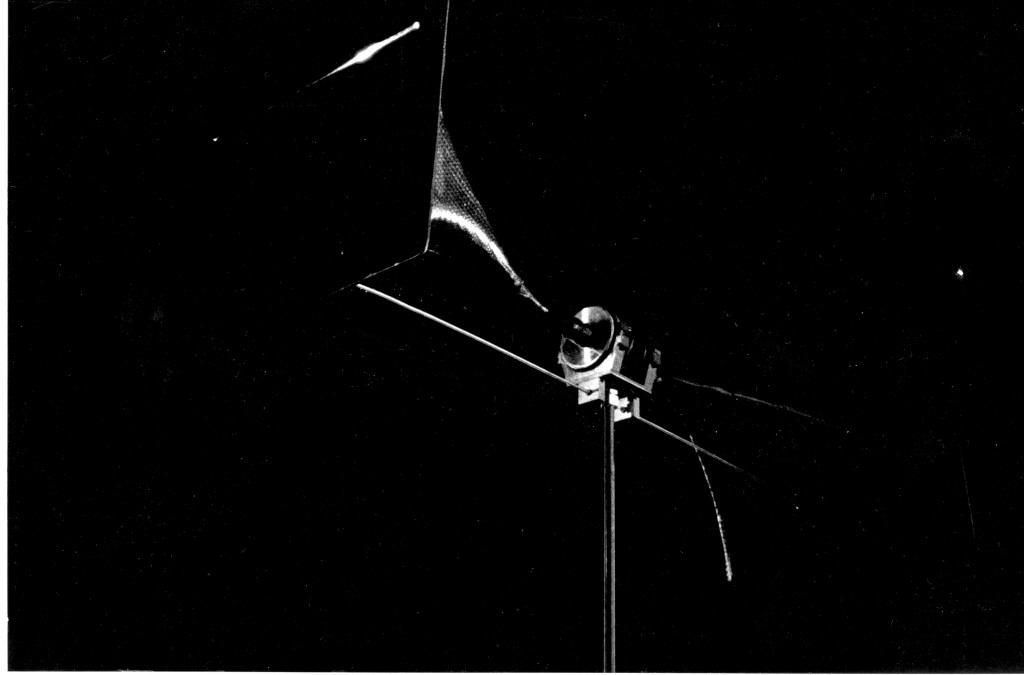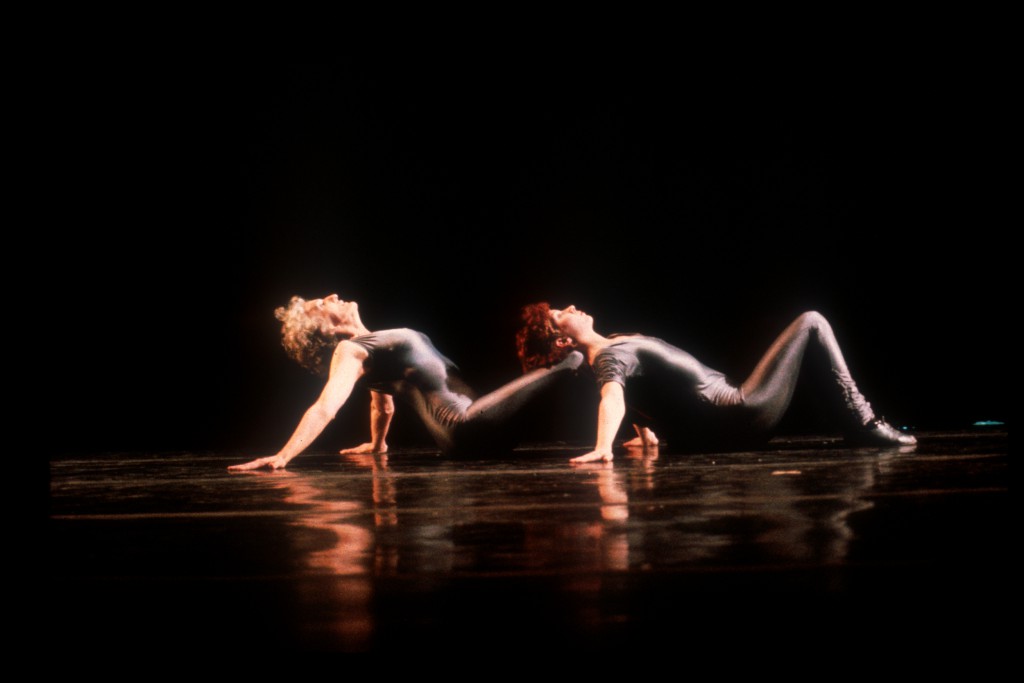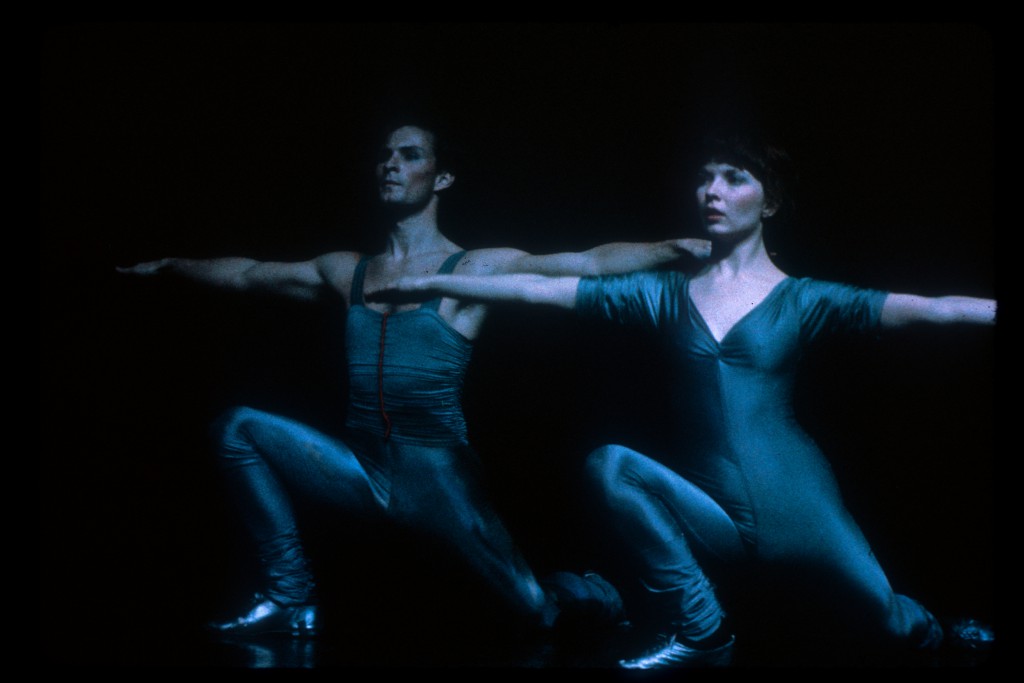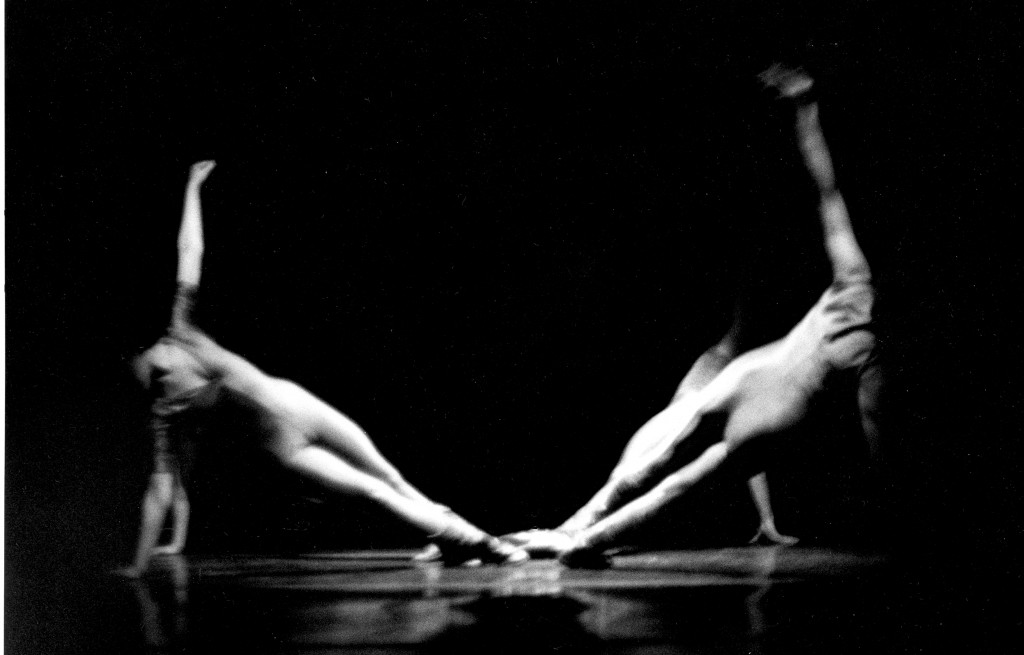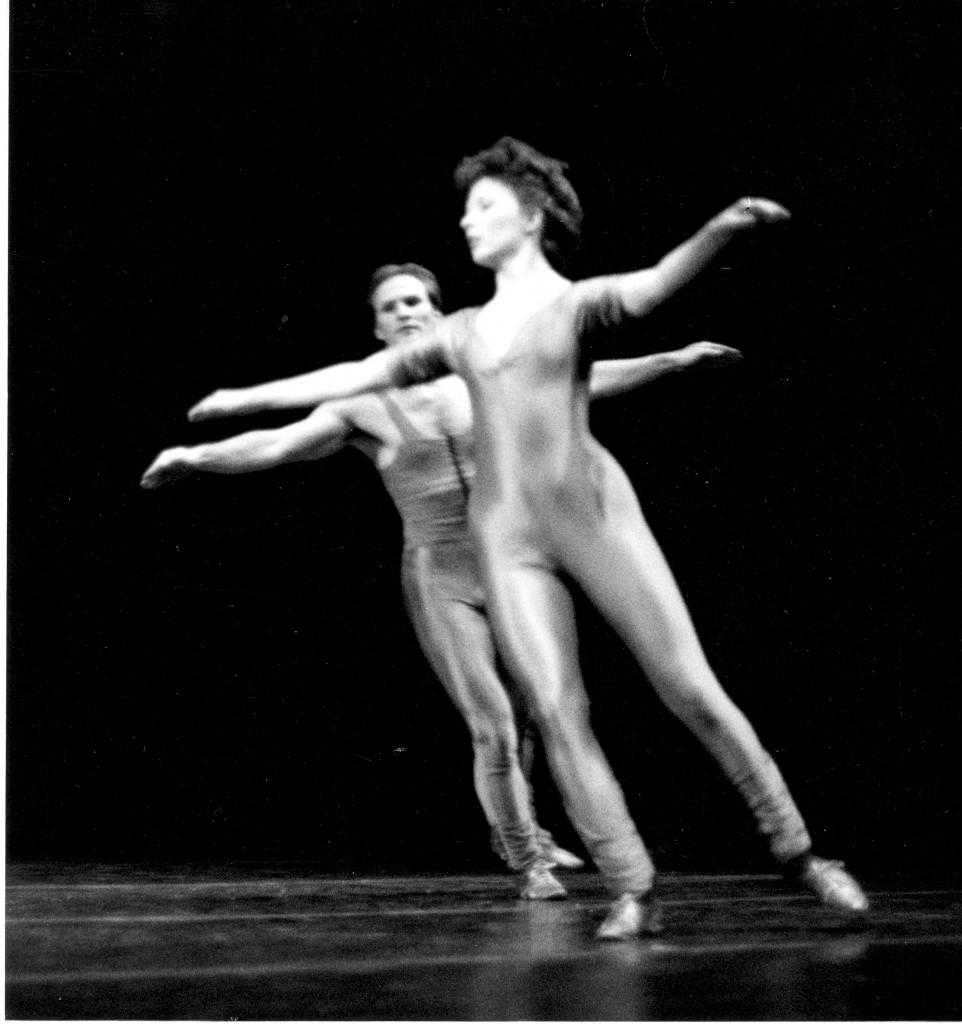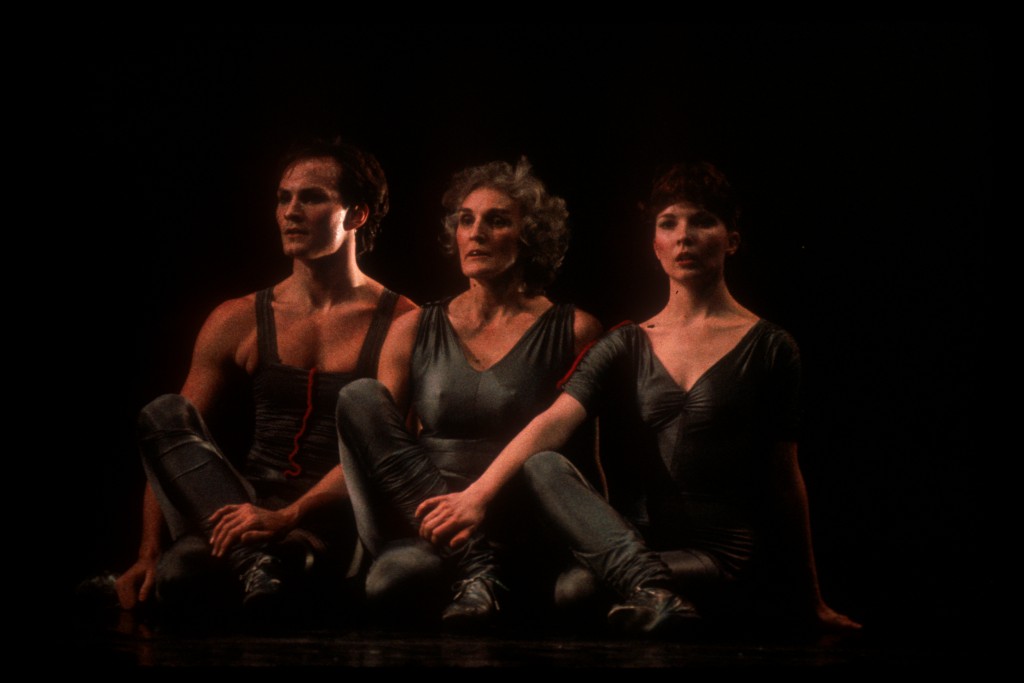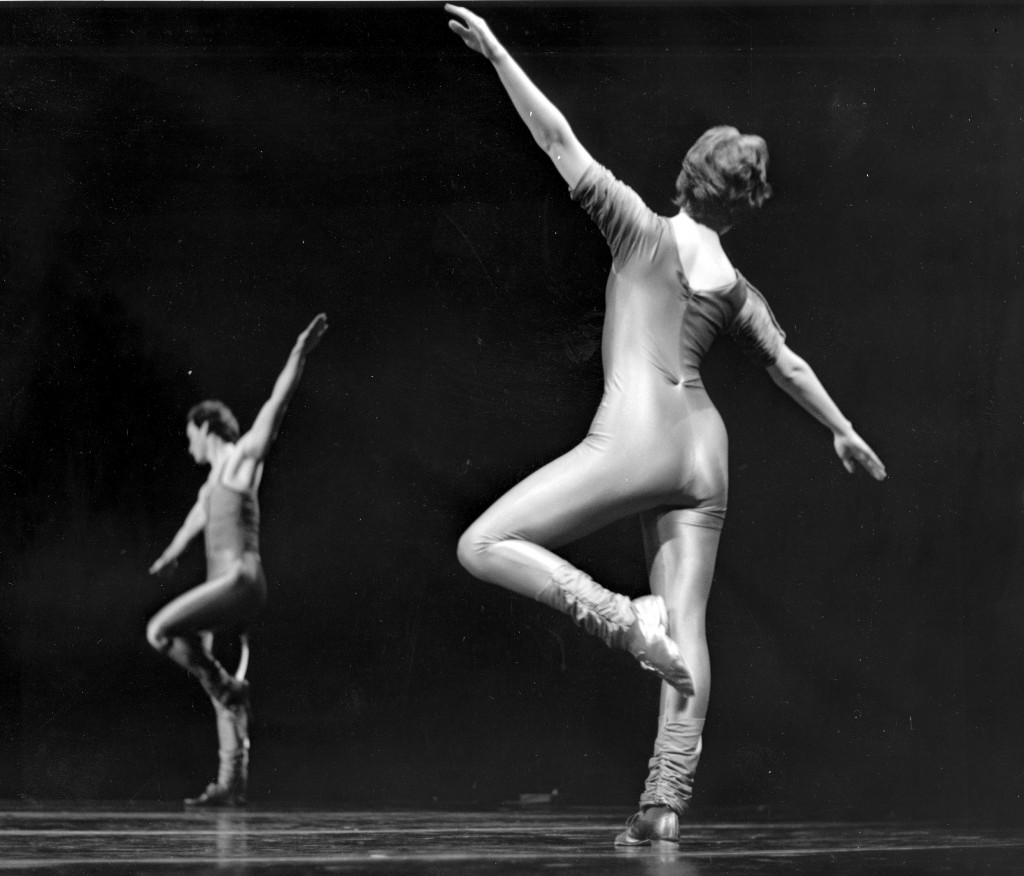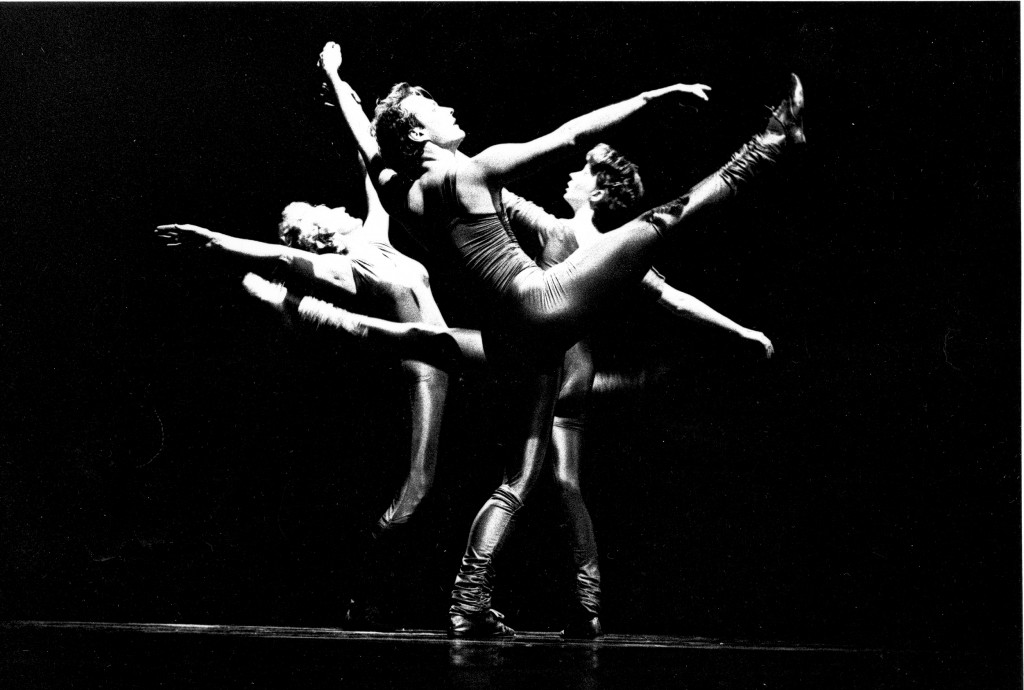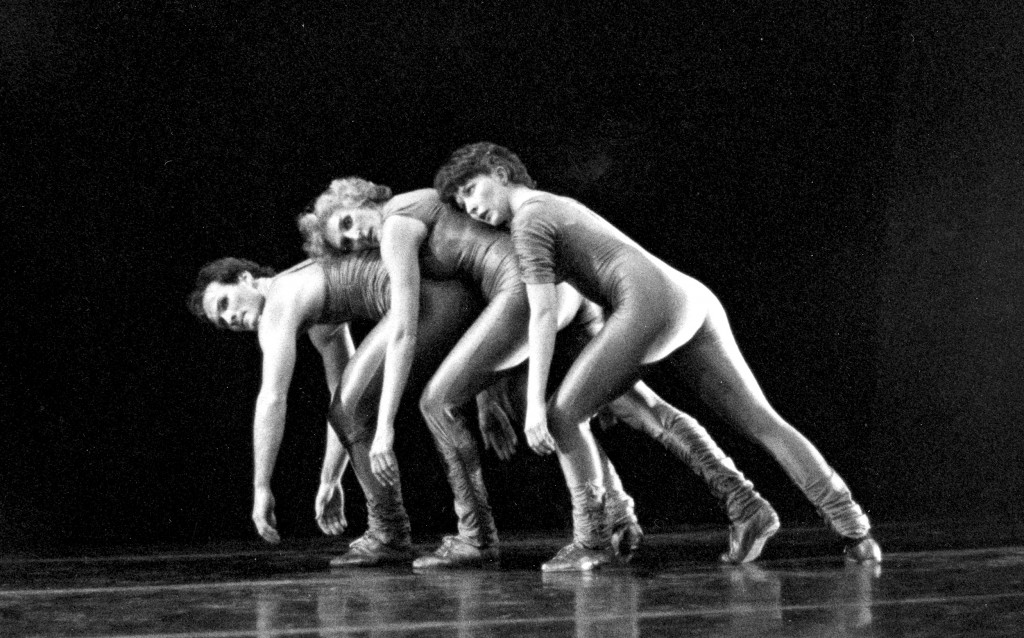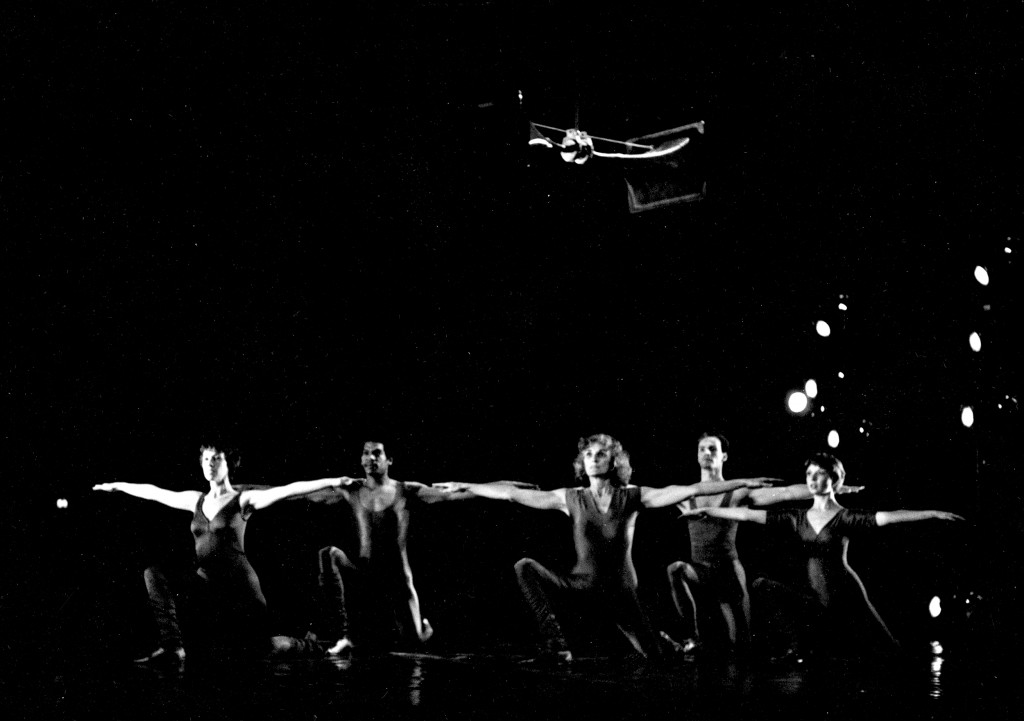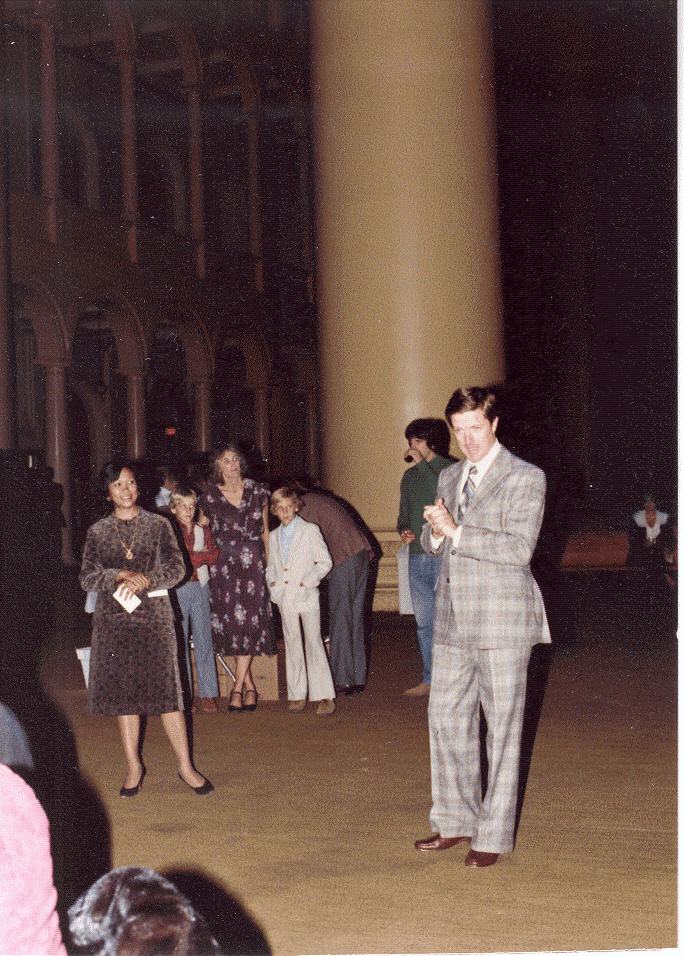 ---
Artists and Collaborators