Re-Re Voltaire – WPA 35th Anniversary – H Street Revitalization
Original Performance on May 10, 2010
2010 – May 10, 17, & 24, 2010:   Re-Re Voltaire (Cabaret Voltaire) WPA sponsored a site event on H Street in celebration of their 35th Anniversary that  take place  in a vacant lot next to Gallery O/H at 1354 H Street NE, WDC.  These event were to celebrate their 35th anniversary and also recognize the reestablishment of H STreet following the terrible riots that burned down so many parts of Washington during the Civil Rights agitations.  B Stanley, curator, suggested works to be 3 to 10 minutes in length and reflect work moving through Dadaism, Futurism, Surrealism or Situationism.  Alberto Gaitán was also involved as a producer and long time supporter of WPA.  The Pink Line Project was also a sponsor.
"Internationally renowned dancers Anthony Gongora, Tzveta Kassabova, and Maida Withers with Steve Hilmy, composer/musician, will perform "Collision Course," a highly charged and physical improvisation of "continental shifting" proportions for three humans, pillows, and electronic music in the site, among the audience, and on stage."
At that time, Maida and the Company were re-exploring the use of the pillow tied to the body.  The former use was with Chasen Gaver performance, Evening of Poetry and Dance II, and further development for Collision Course – a.k.a. Pillow Talk.   The dancers freely moved among the audience at tables and the musicians.  The advertisements (words painted on the walls) were included in the performance.  Dancers/collaborators: Maida Withers, Giselle Ruzany, Tzveta Kassabova, Anthony Gongora.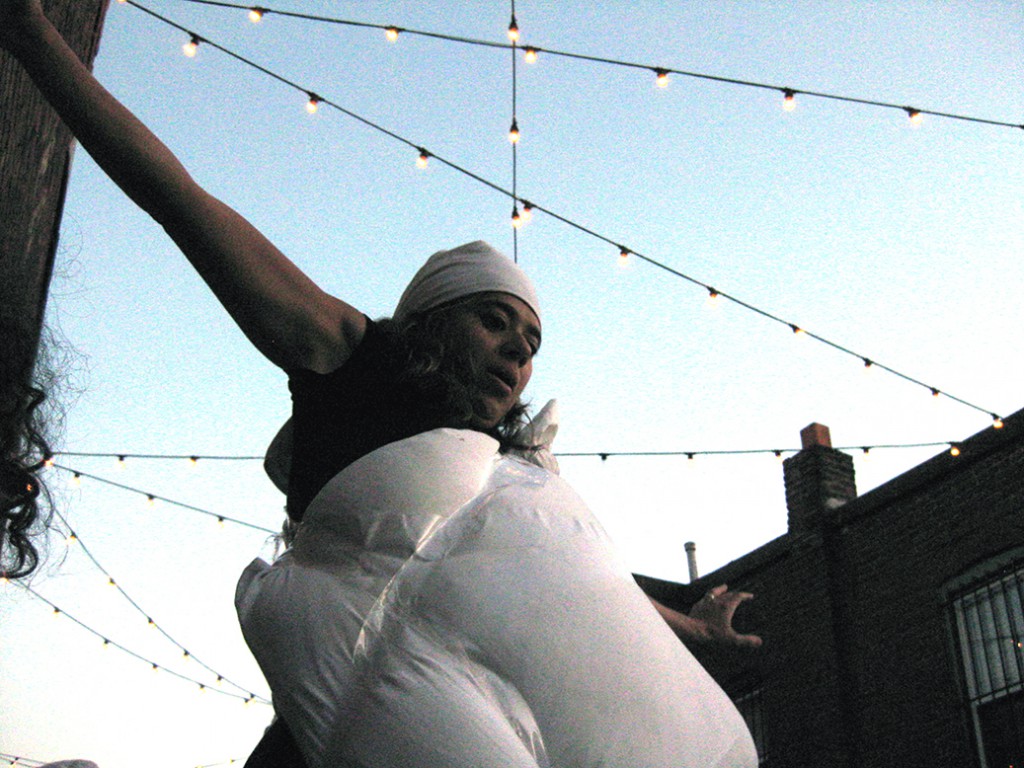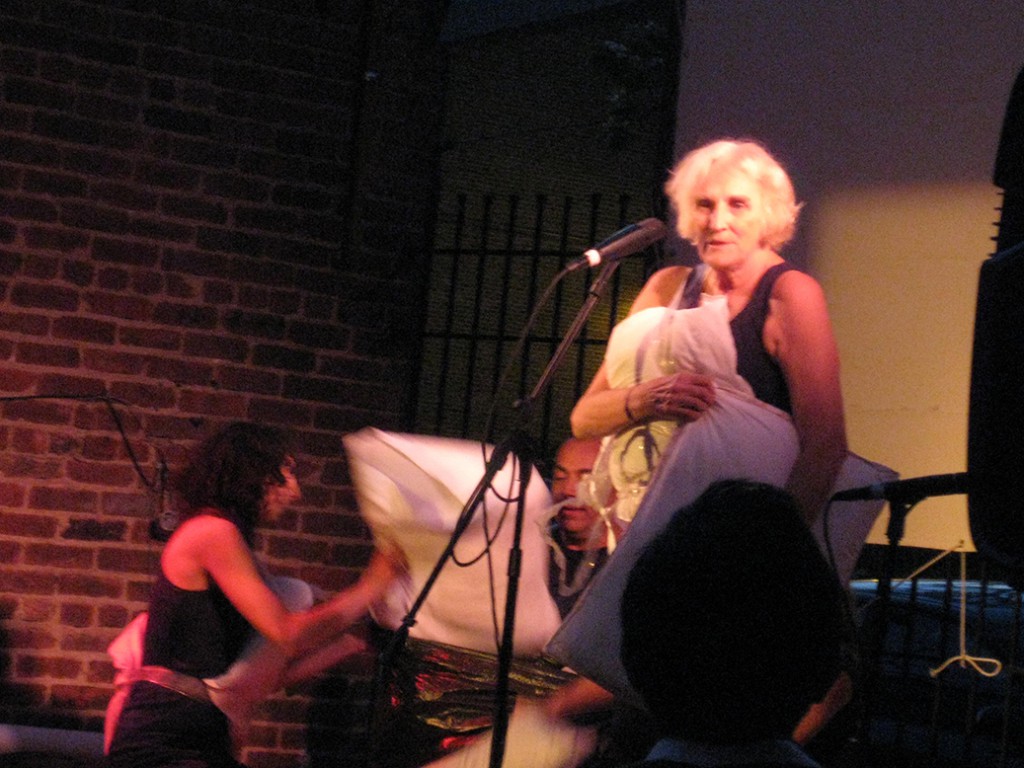 ---
Artists and Collaborators
Concept/Dancer/Collaborator

Dancer/Collaborator

Dancer/Collaborator

Dancer/Collaborator