TOUCH 3 International Festival Arkhangelsk, Russia
2004 – For TOUCH 3 International Modern Dance Festival in Arkhangelsk, Russia, Maida directed an original site-specific work, In Grass Tall, that took place at the Merci Café (elevated space) and related streets in downtown Arkhangelsk, Russia. Performers included Maida Withers, Anthony Gongora, dancers; Linda Lewett, filmmaker, Audrey Chen, vocalist/cellist, a duet company from Finland, Kannon Dance Company from St. Petersburg, and TOUCH 3 workshop students (3). A significant segment of "In Tall Grass," with accompanying interviews, was featured on Arkhangelsk television and reported in two daily newspapers.  July 11 – 16, 2004.
Nikolais Schetnev is the founder of the TOUCH Festival.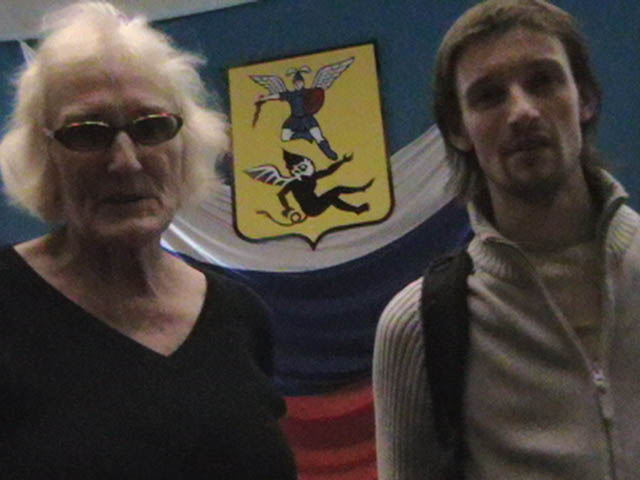 Maida Withers and Nikolais Schetenev
---
Artists and Collaborators
USA Dancers

Vocal/Cello

Dancers