Surveillance
Original Performance on January 11, 2002
2001 and 2002 – Dance was an early commentary on surveillance technques coming into lives of everyday people.
Women's trio with projected real-time interactive images originating from the wireless video camera worn on the chest of dancer, Kerry Joyce.  First performed in GW's DanceWorks and then for It's New to Me Series, Gunston Theatre, Arlington, VA coordinated by Jane Franklin Dance.Premiere performed in 2001 and an excerpt performed January 11-12, 2002 for the It's New to Me Choreographers Showcase coordinated by Jane Franklin Dance (Arlington Country Cultural Affairs Division).
Adam Peiperl, visual artists, added photos of these dancers to his virtual sculptures to interesting effect.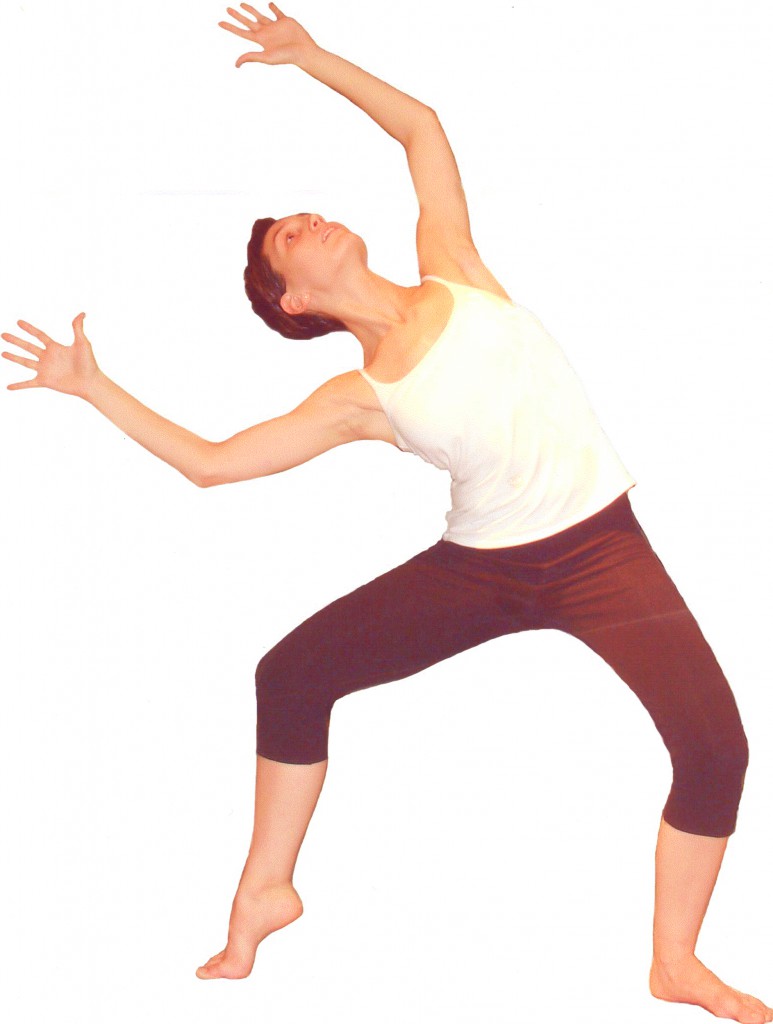 Nicholette Routhier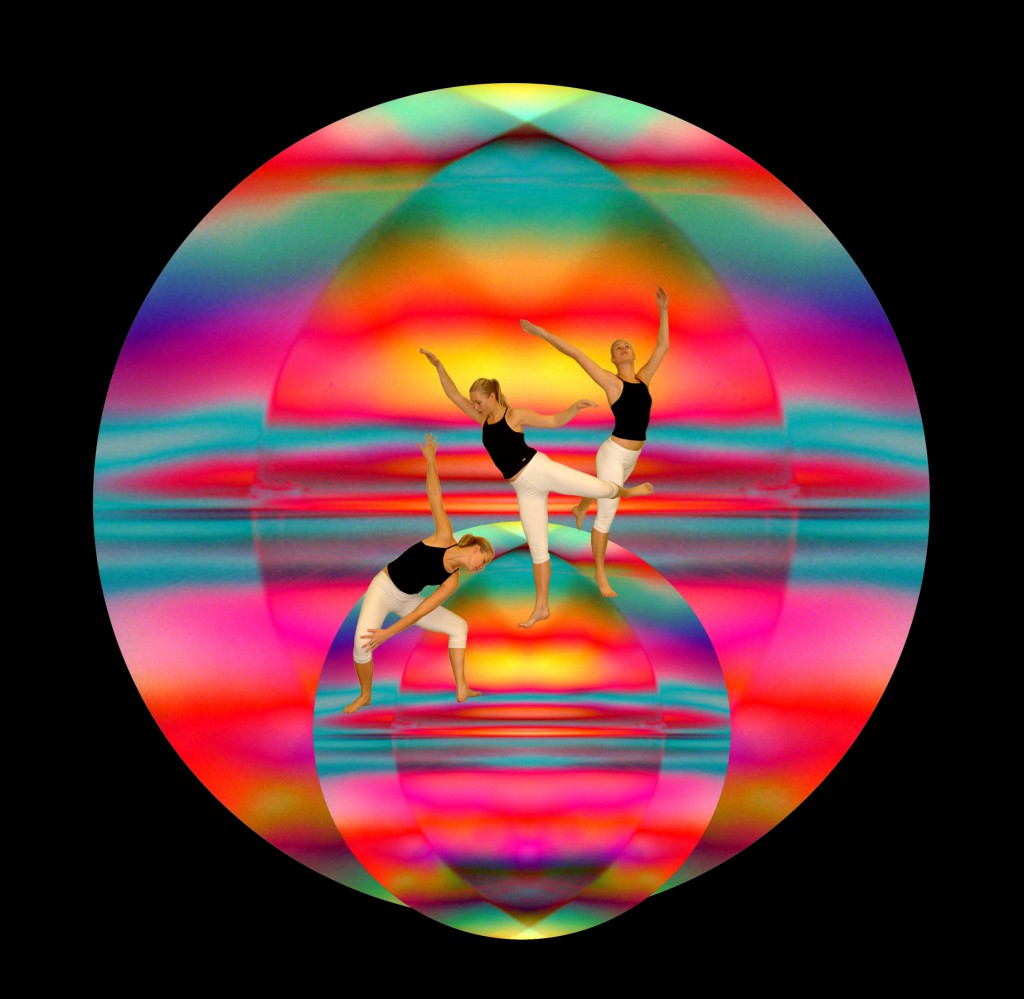 Kerry Joyce performing movements from Surveillance with sculpture by Adam Peiperl.
---
Artists and Collaborators
Concept/Choreographer

Dancers

Composer

Musician / Cellist

Light Design

Costume Design
Other Performances
Dorothy Betts Marvin Theatre(map) on November 15, 2001