This Space Occupied (by Maida)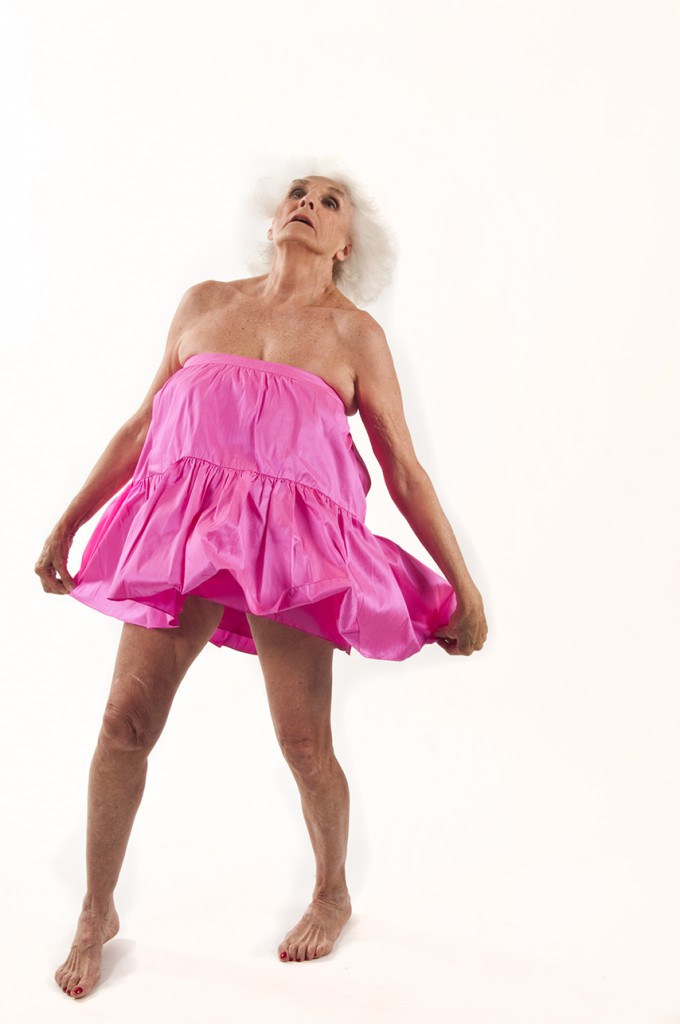 See the 4:14 minute of excerpts from the 5-hour event.  For 35:45 min  of excerpts visit: https://vimeo.com/60487039.
2013 – This Space Occupied (by Maida) was a 5-hour endurance event performed by Maida Withers, dancer/performance artist, with Steve Hilmy, electronic composer-musician.  Maida performed in the elevated glass entrance way to the Corcoran Gallery of Art in Washington, DC.
The performance, featuring notions of the Occupy Movement, was commissioned by the Washington Project for the Arts and the Corcoran Gallery of Art as part of Take It to the Bridge Series. Audience members could ask Maida questions via a public microphone available in the lobby. Maida would/could choose to carry on a dialogue then on global issues related to "occupy."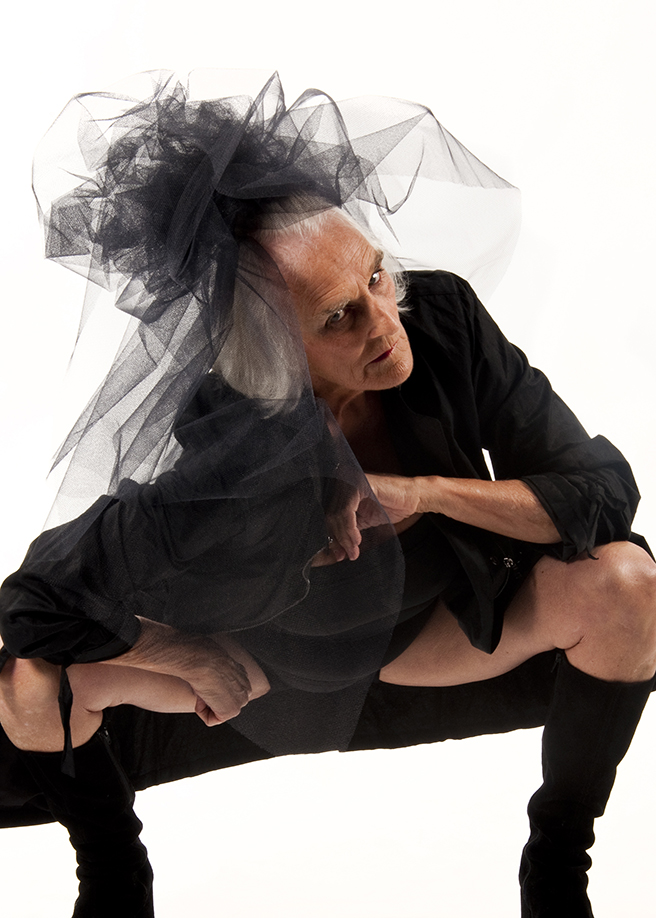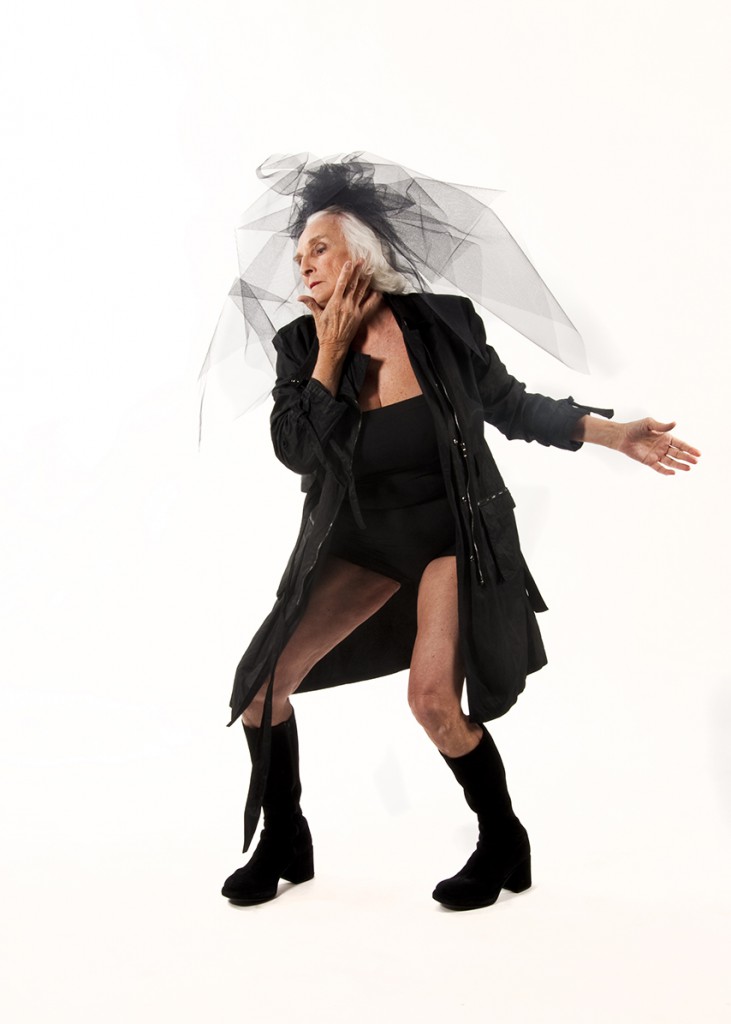 Promotional Photos above by Shaun Schroth
Take It To The Bridge photos below at Corcoran Flagg Entrance: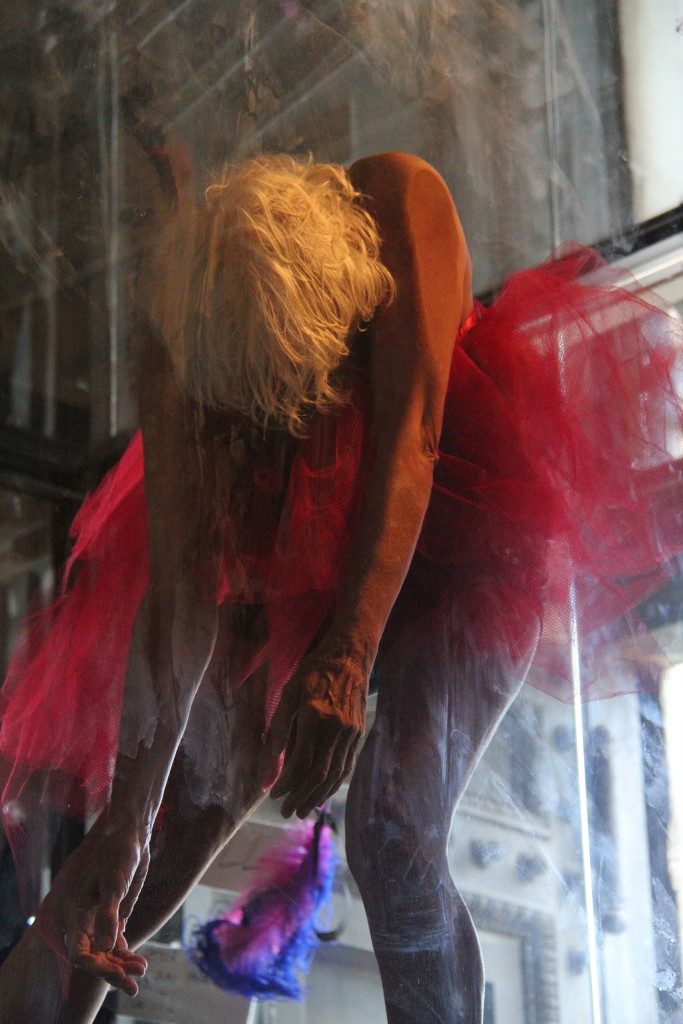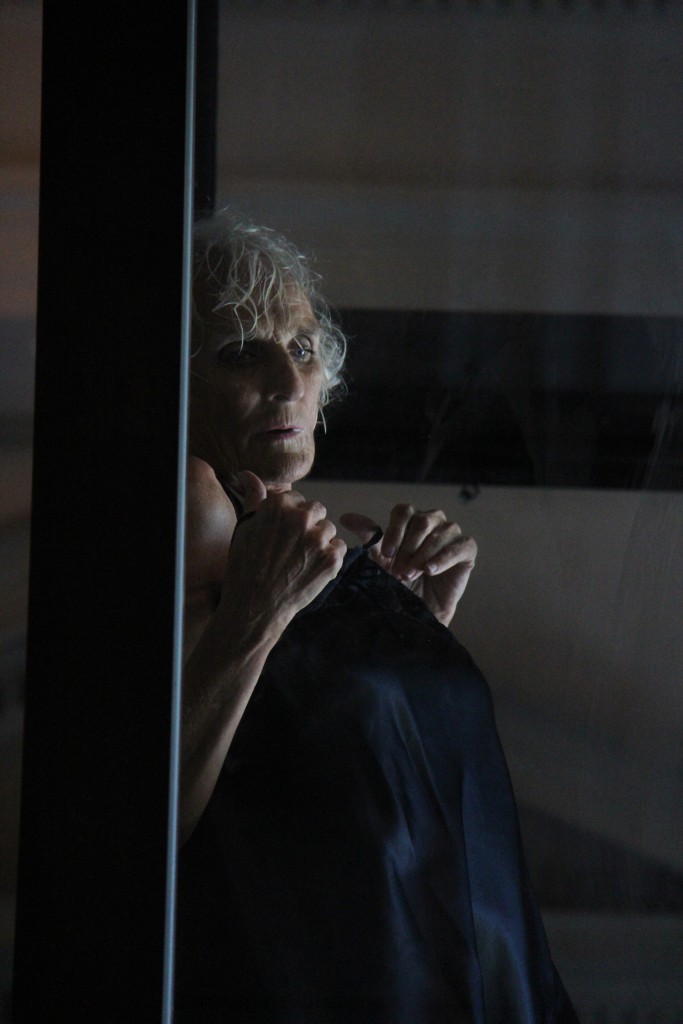 Photos below of performance in Sao Paulo, Brazil, Museum of Media and Sound.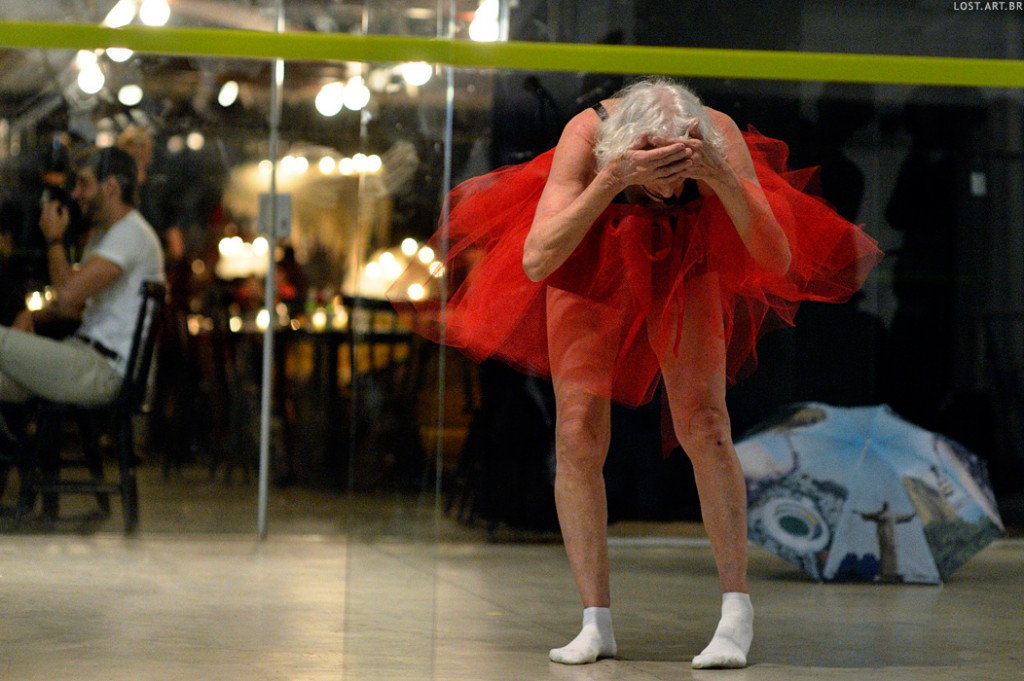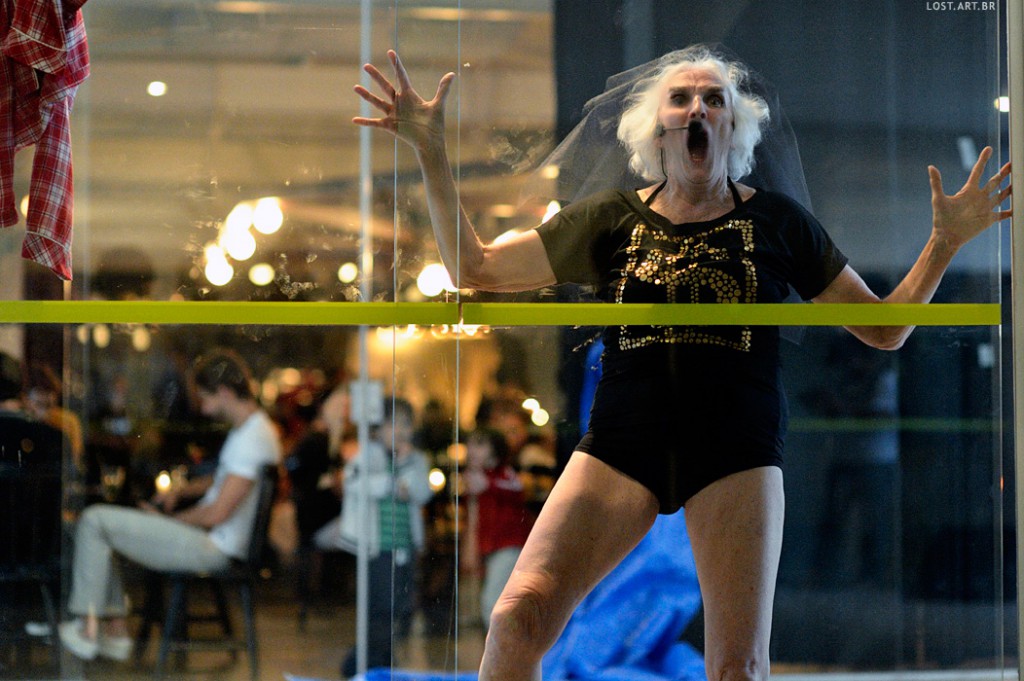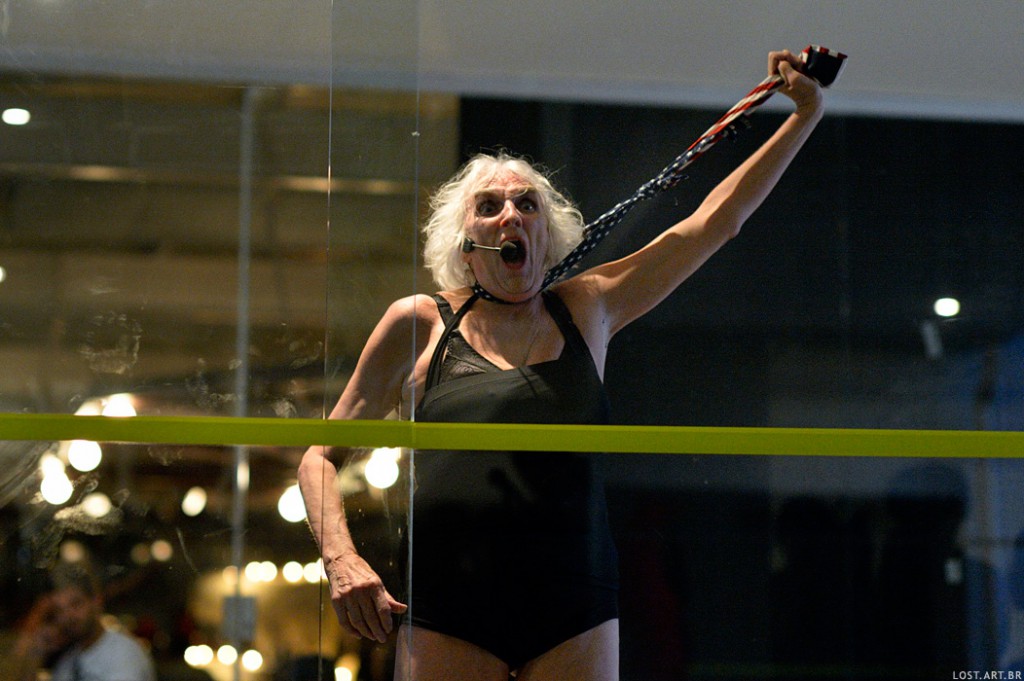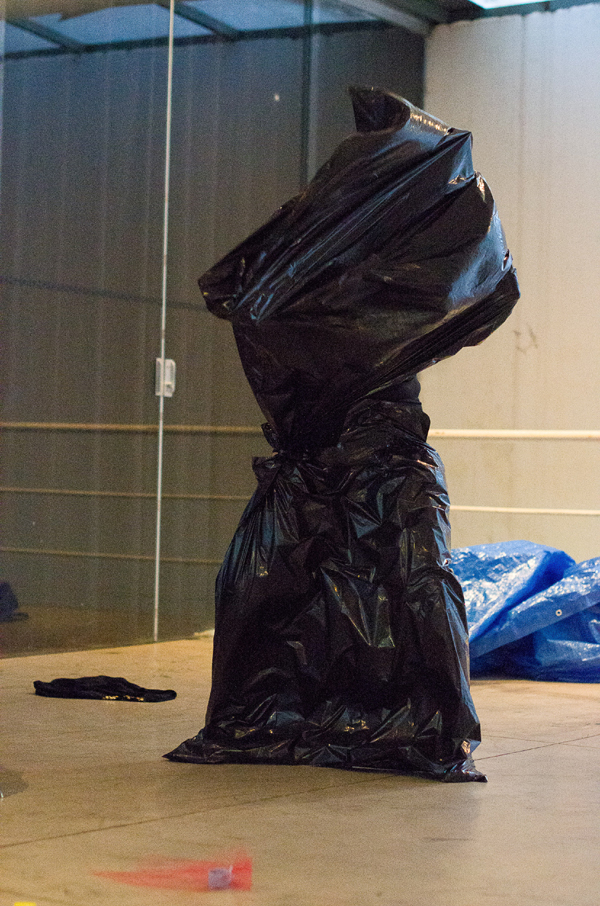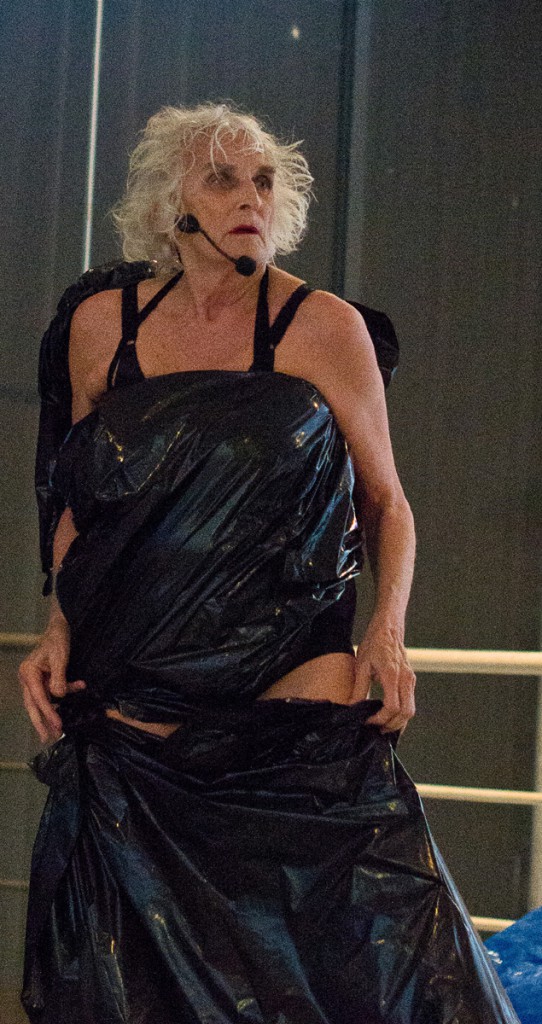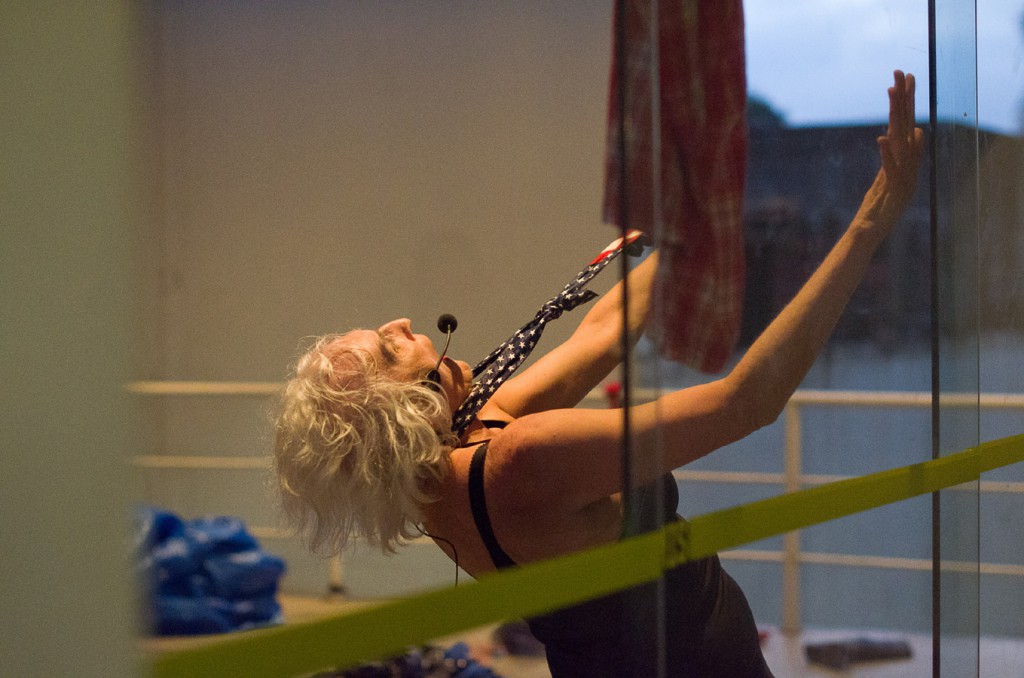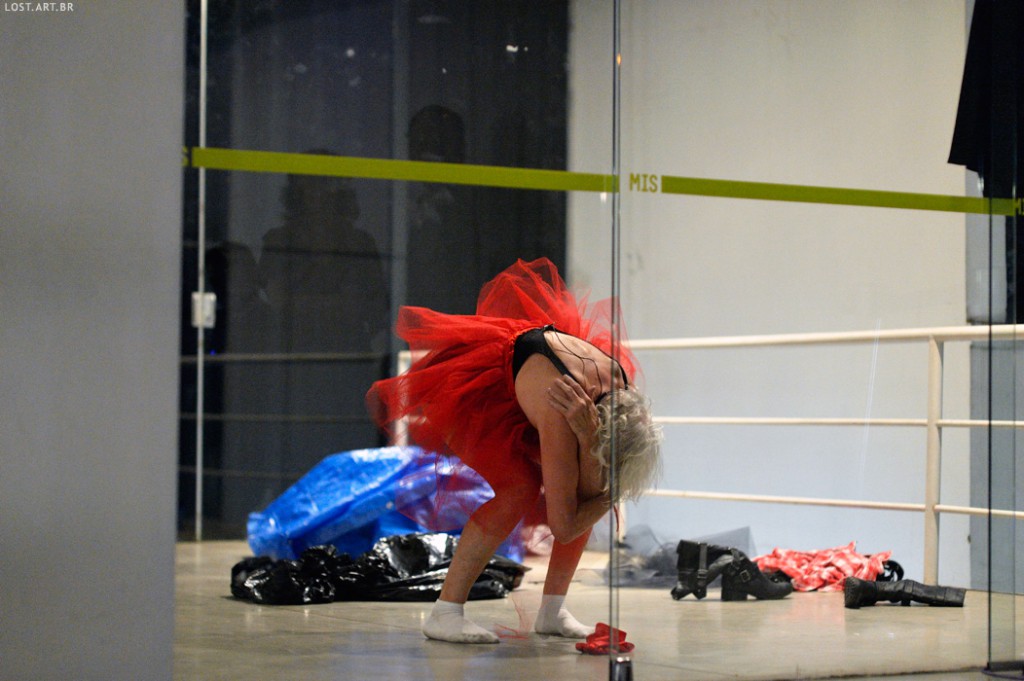 Maida Withers, Washington, DC, performer, choreographer, and filmmaker, working with composer Steve Hilmy, reveals the precariousness of life in the glass cage in a 5-hour stream of consciousness event inspired by notions of the Occupy Movement. Washington Project for the Arts & Corcoran Gallery of Art
---
Artists and Collaborators
Choreographer / Solo Performer

Composer / Electronic Musician

Video / Camera

Corcoran GAllery of Art Curator

Barents Spektakle Curator
Other Performances
Additional Information