Fare Well – Tipping Point
Original Performance on April 17, 2008
2008 –  Multimedia solo originally created by Maida Withers, choreographer for Jadee Mitchell, GW dancer, that was subsequently performed by Withers on international tours.  Tipping Point refers to the crisis of global warming demonstrated most vividly in the Arctic and Antarctica, continents of ice on our planet that are rapidly disappearing.
Have we reached the tipping point, the point of no return? Huge mountains of ice are breaking away, melting and calving, creating astonishing spectacles of nature and streaming rivers of ice water. These continents of the North and South Poles have cradled the Earth for centuries. Steve Hilmy, electronic composer created and performs the haunting music and Ayo Okunseinde, new media artist, performs his overlays of art and nature that are projected on the white floor and backdrop to swallow the performer in the water/ice.
Maida Withers performed Tipping Point in Rio de Janeiro (LIMS Conference), Nairobi, Kenya (GoDown Center for the Arts), New York City (Alwin Nikolais 100 Anniversary Celebration at Hunter College), others.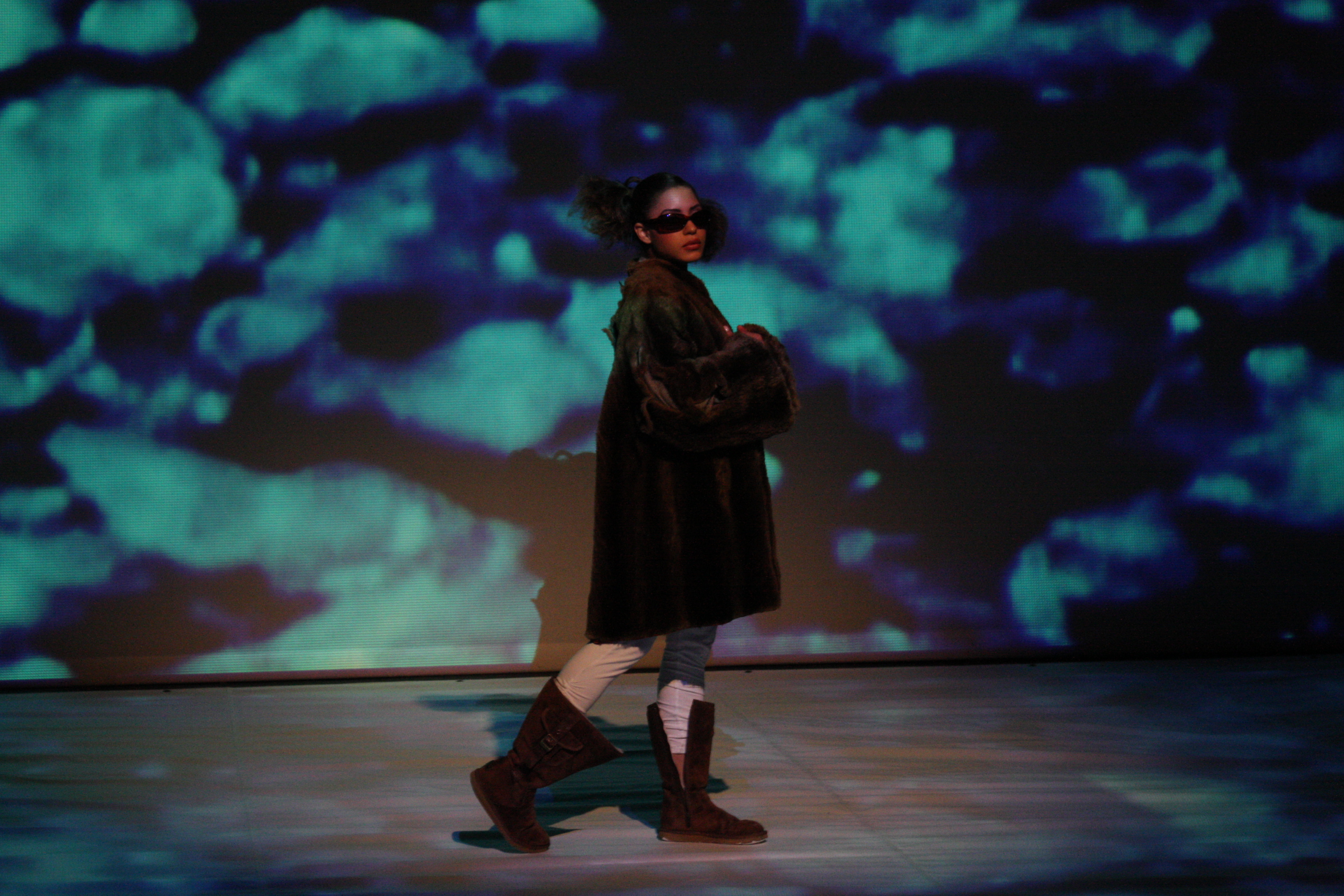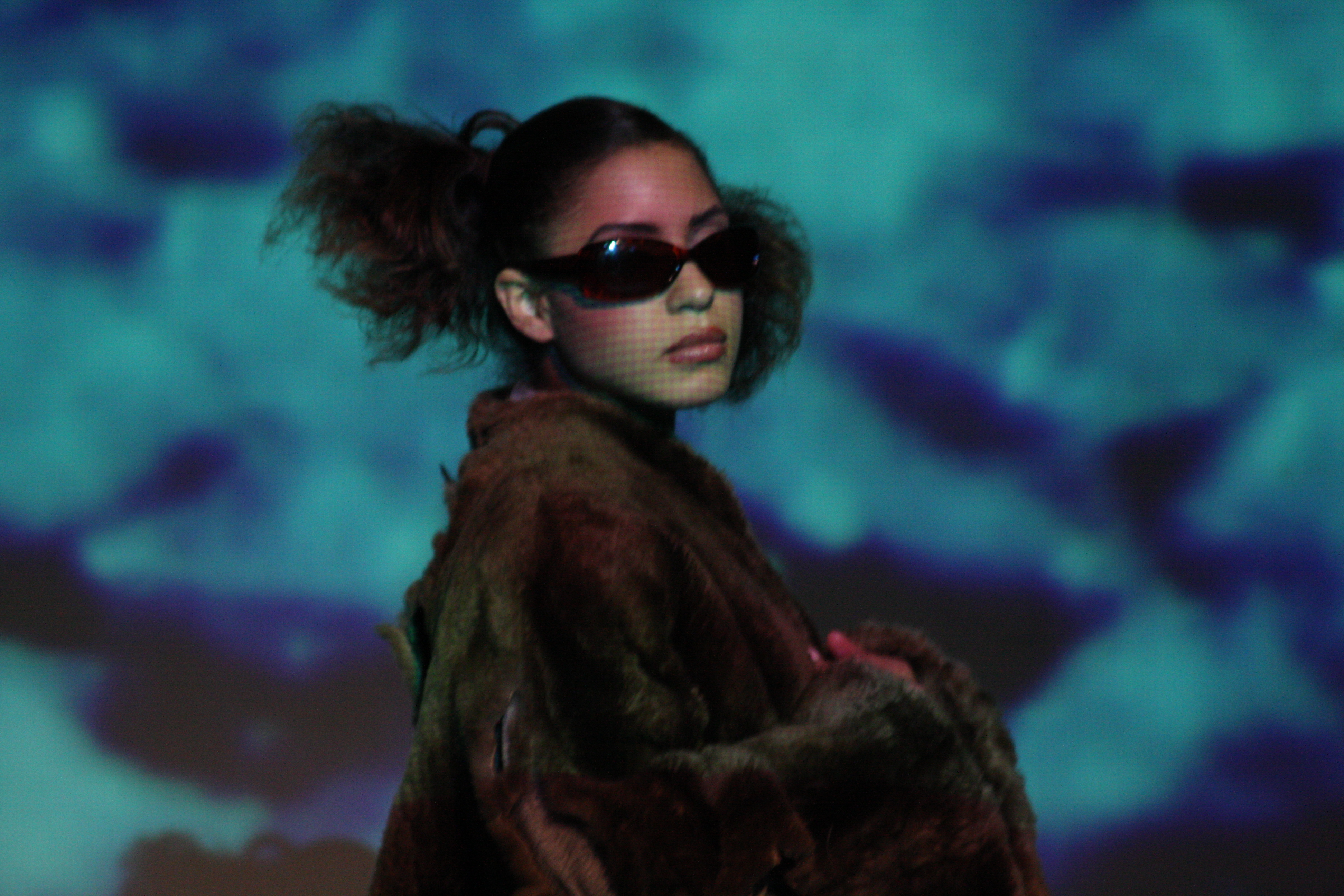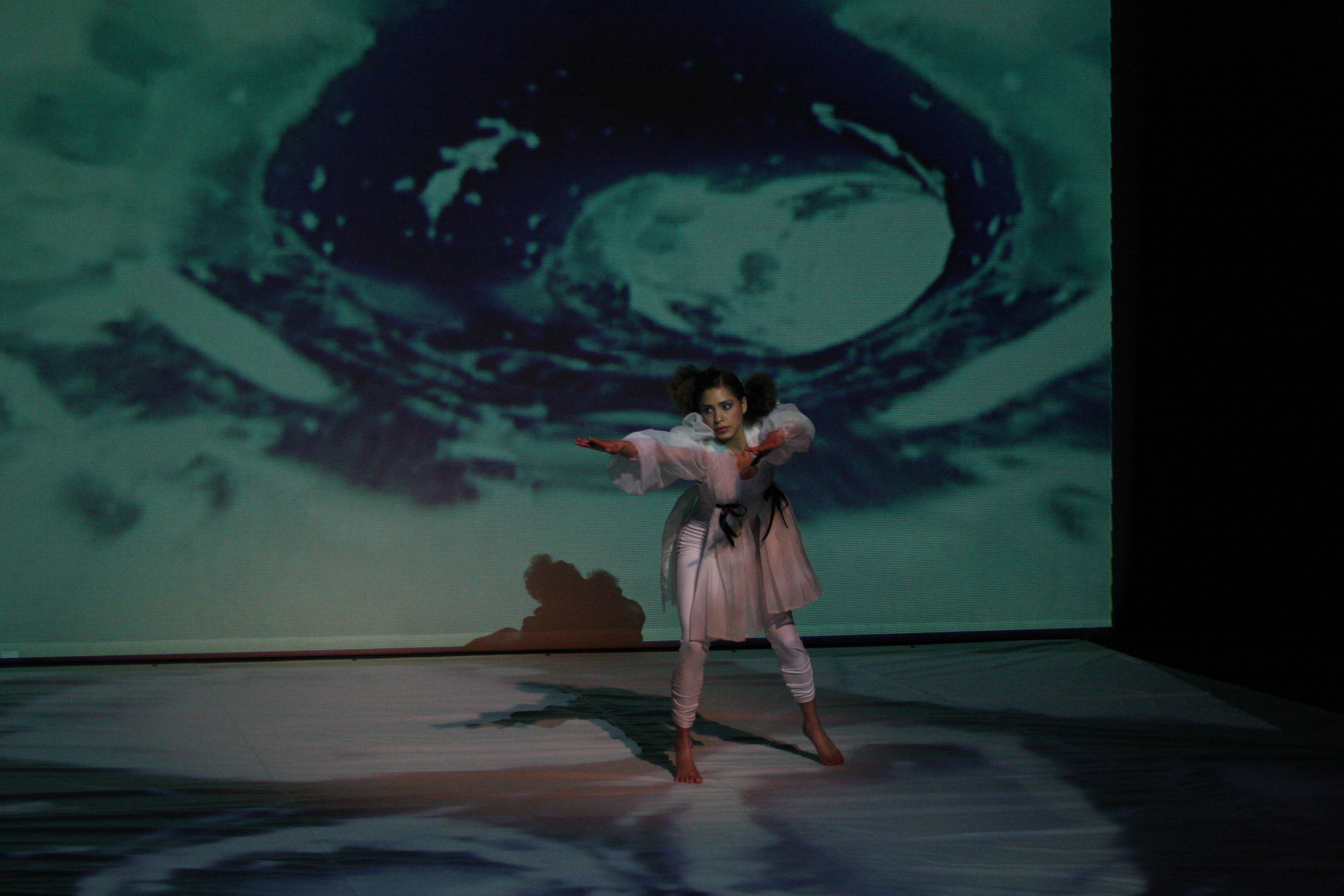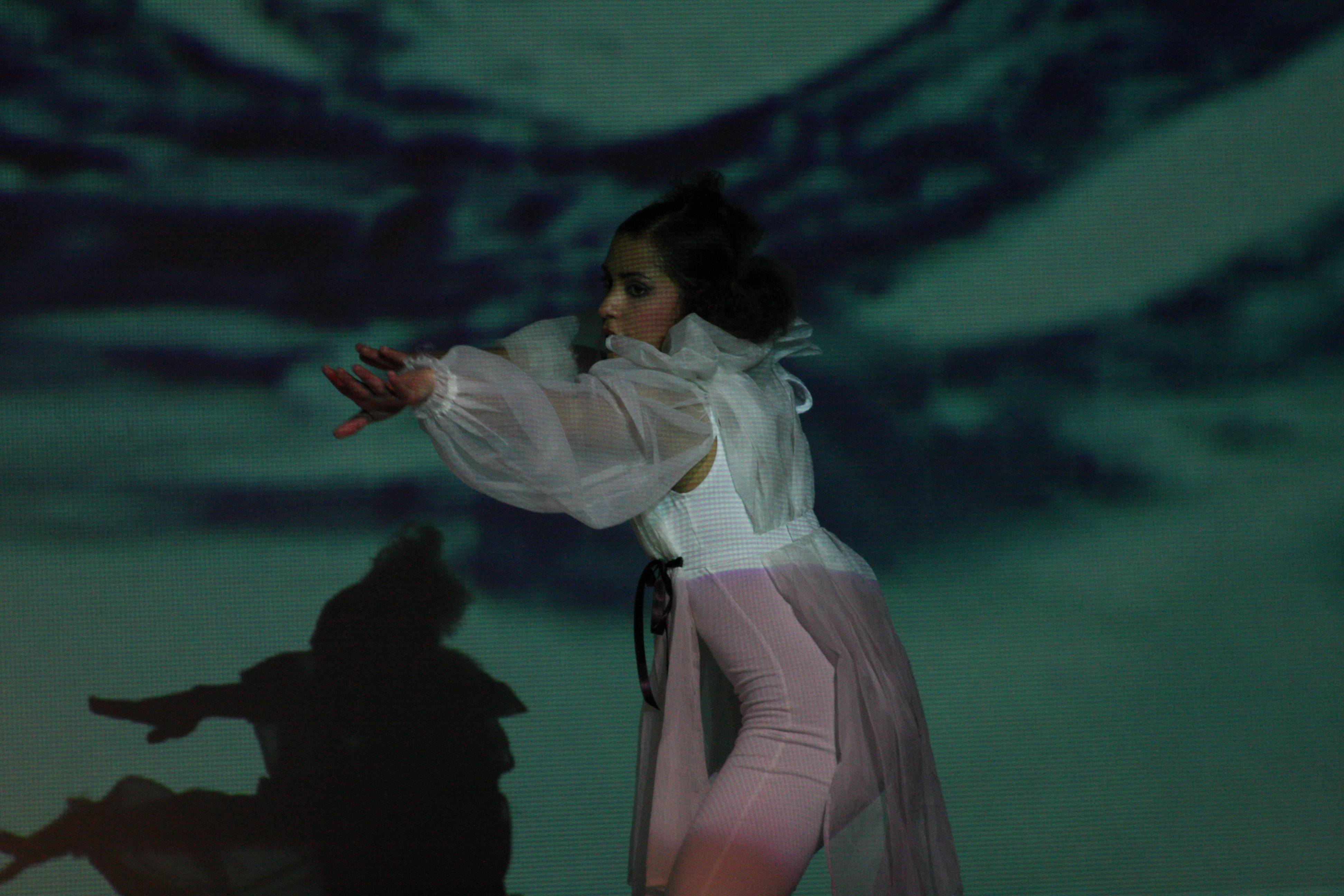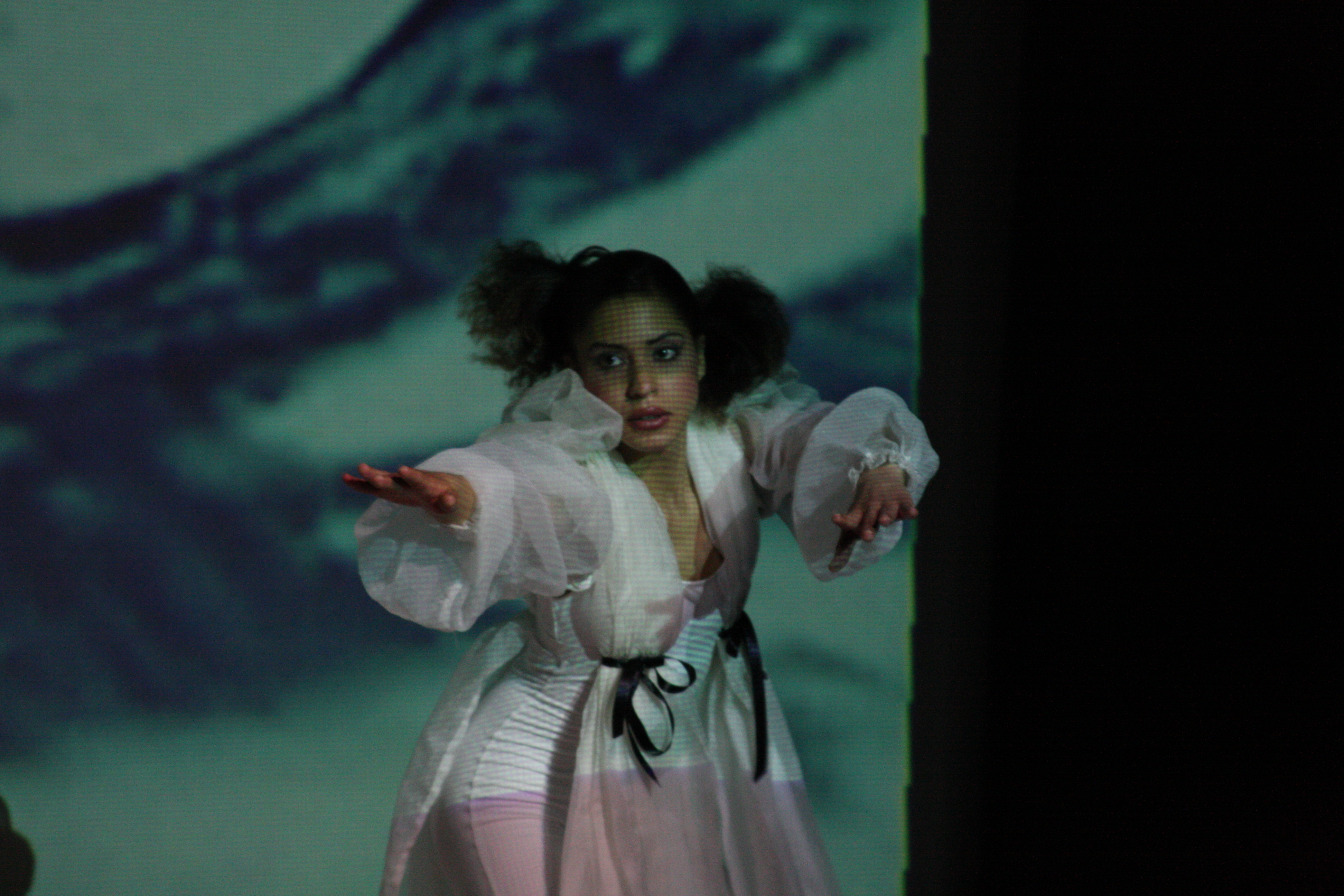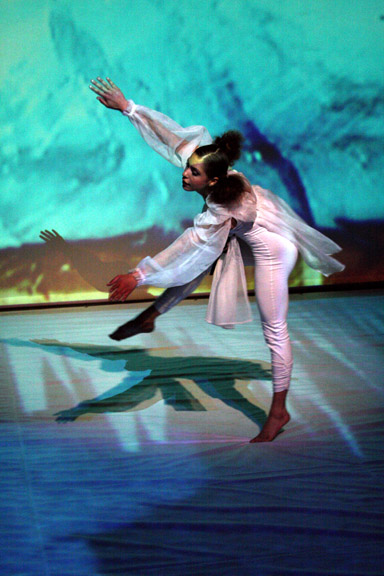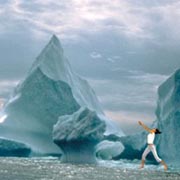 Adam Peiperl combine rehearsal photos w professional ICEBERG Photos (no permission to mix)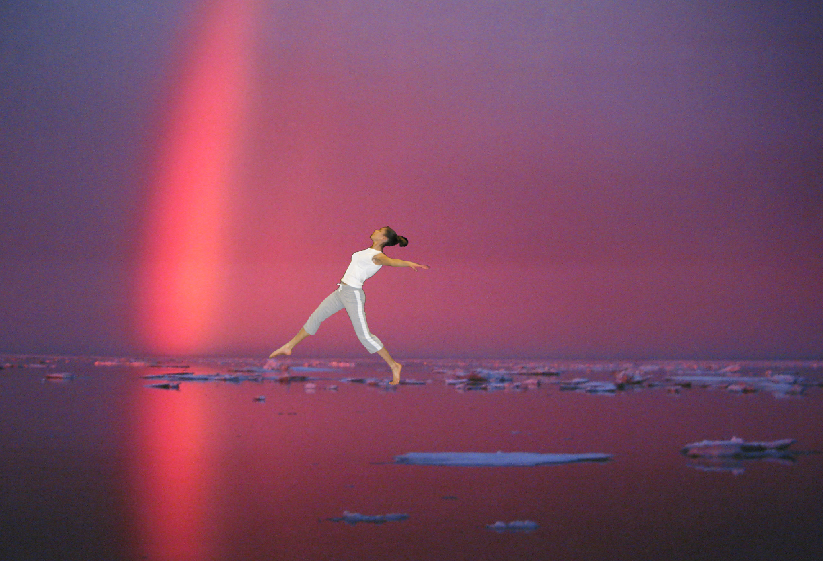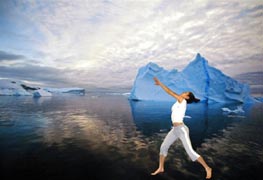 ---
Artists and Collaborators
Choreographer

Dancer

Composer/Musician

Poetry

Visual Installation

Costume Design Inspiration

Costume Construction