Phase Tracing I
Original Performance on December 8, 1978
1978 – Phase Trasing I, an evening-length work, a collaboration with Ron Kuivila, experimental sound artist. Performance where dancers create audio with movements of the body causing/dropping the projected ultra sound an octave into a level of audibility.
(Program note)  "Dancing in a sculptural environment of transparent polyethylene and mylar strips.  The installation is titled, Comparing Habits by Ron Kuivila.  The work involves sending sound into the space an octave above our ears (ultrasonic) to create a field.  Within that field movement is translated into audible sound.  A fan moves the mylar and that also creates audibility of the ultrasound sent into the performance space from the wings. Each dancers body makes distinctive sound even when doing the same movement.  The dancers distance from the origin of the sound also makes a difference in what sound is made audible. Microphones are an important aspect of the installation."
Premiere: Dance Project. Washington, DC, 18th and Columbia Road, founded by Jan Van Dyke
Movements for Phase Tracing I by Brook Andrews were the foundation for development into the work Catching Butterflies and Other Things That Move.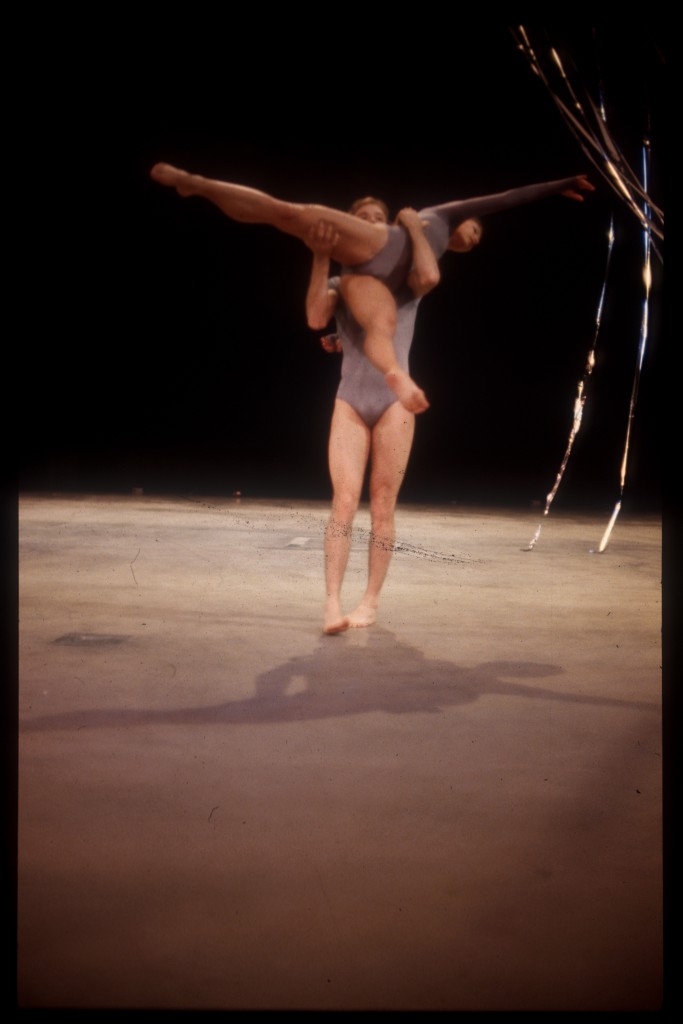 ---
Artists and Collaborators
Choreographer

Ultrasound Visual & Sonic Installation

Dancers

Costumes

Photographs

Light Design