Laser Dance I (Duet)
Original Performance on December 1, 1974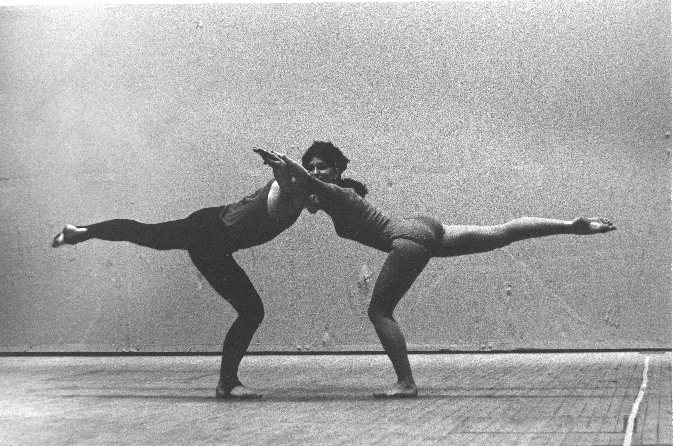 Michael Kilgore and Lynda Gatozzi, Original Cast
1971 – Maida Withers met Rockne Krebs, laser sculptor, in Washington, DC where they eventually served together on the Board of Directors for  Washington Project for the Arts.
For the first collaboration, Laser Dance I, Rockne created a laser sculpture with red laser – the most common  laser similar to what you see in the grocery stores today.  The beams were designed as a "W" configuration in the performance space with the laser about 3 or 4 inches above the floor.  The laser requires a medium to be present in order to see the beams of light.  Dust from the floor, scattered by the intentional movement of the feet, was the medium in this case.
The choreography featured two aspects: (1) fast movement of the feet and legs to create a disturbance for dust on the floor to conduct the laser beam to make it visible, spurning,  on the ankles of the dancers; (2) the original male and female were intended to be seen as gender neutral – cast as identical as possible in height, weight, and appearance so when moved there was no role playing or physical distinction.
Laser Dance was Withers' first intentional commentary about women and men – feminist/gender notions.  The male and female dancers were equal in every way.  The man and woman did not play separate and distinct roles.  Consequently symmetry in the choreography is created (see photos).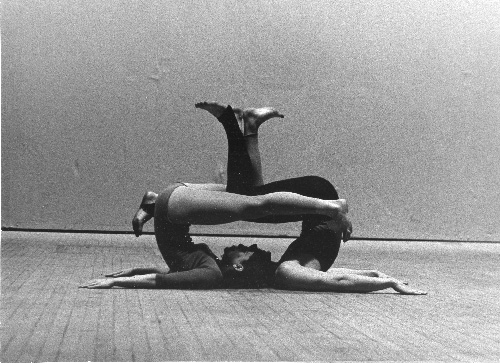 Lynda Gatozzi and Michael Kilgore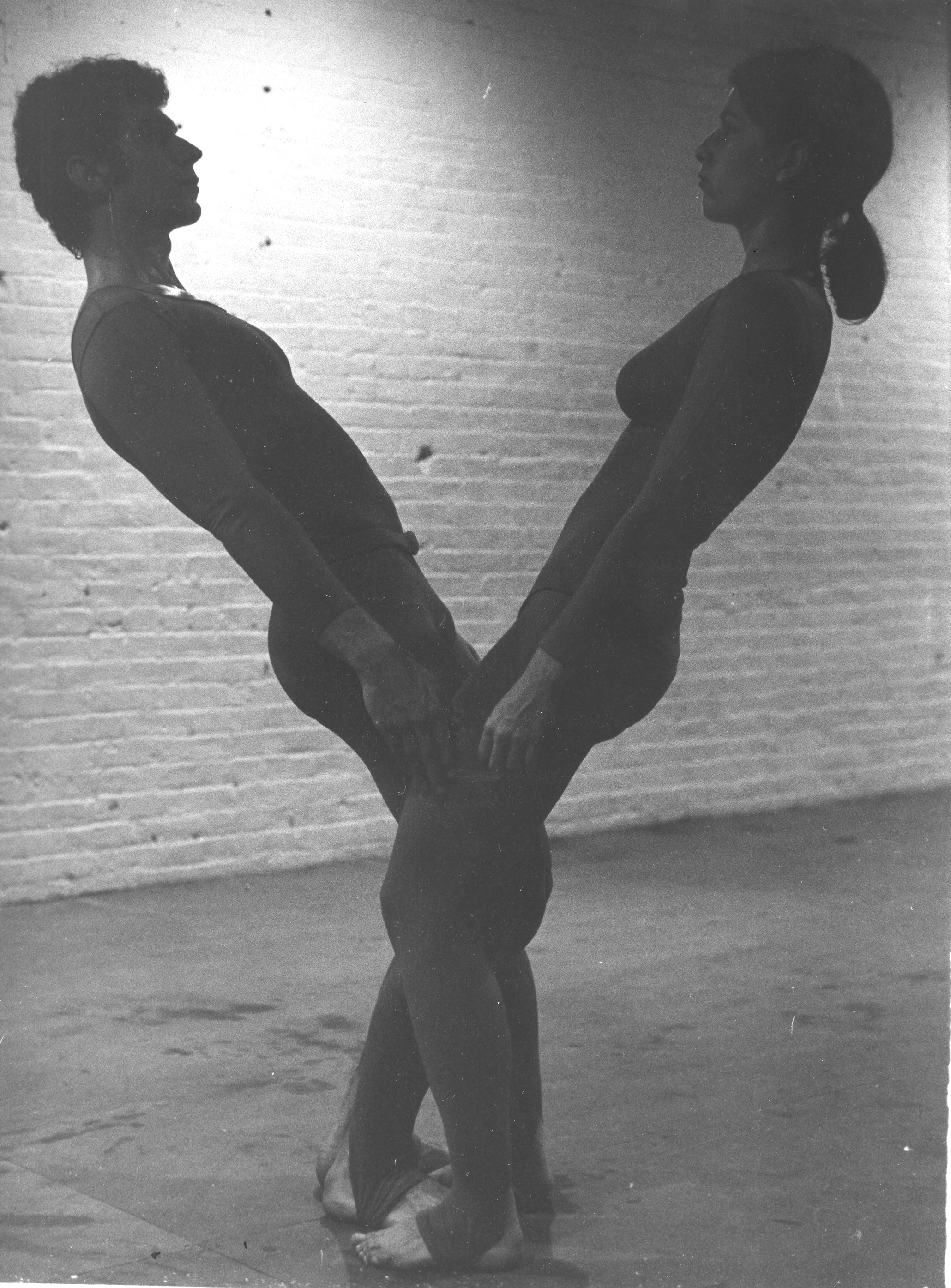 ---
Artists and Collaborators
Laser Sculptor

Choreographer

Dancers