The Art and Dance of Resistance
Original Performance on January 20, 2019
Red

WhiteBlue

Black&

Orange

:


The ART and DANCE of Resistance

THE CENTER FOR CONTEMPORARY POLITICAL ART
Washington, DC presents
January 20, 2019
USA:  Maida Withers, Dance Construction Company
UKRAINE: Anton Ovchinnikov, Black O!Range! Dance 
USA:  Erica Rebollar, Rebollar Dance
USA: Yoko K. Sen, Sound Artist

April 5 & 7, 2019


VISOENS URBANAS


Sao Paulo, Brazil presents
Dancers, Maida Withers, Anton Ovchinnikov, Erica Rebollar
Composer, Steve Hilmy
International dance and sound artists join together during these fragile and tumultuous times to perform choreography and improvisation with an edgy sensibility in a global context. Dancers perform dance and improvise text related to 11 performance scripts.  The sections are influenced by the site locations and the political/social climate of the performance location (international, etc).  
The Art and Dance of Resistance is a production of Maida Withers Dance Construction Company, Washington, DC. 
  Promo video, Anton Ovchinnikov; Documentary & Photos- Denise L. Seals, Slingshot Video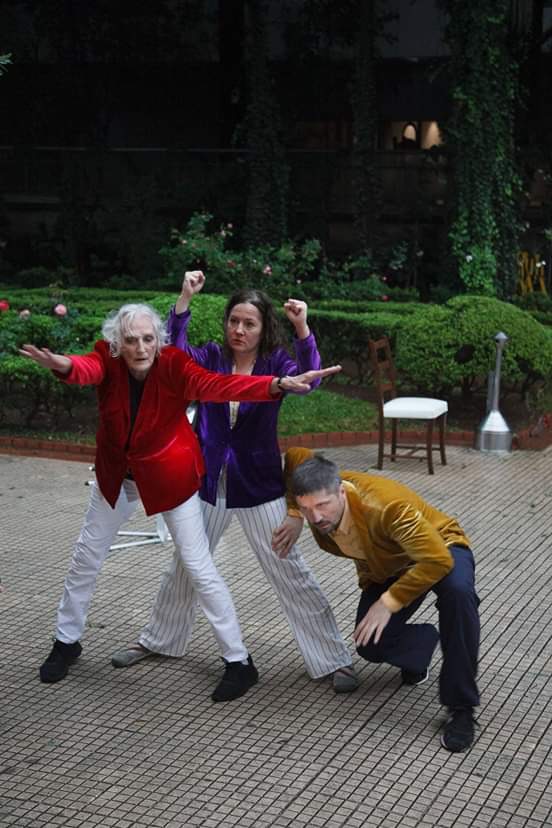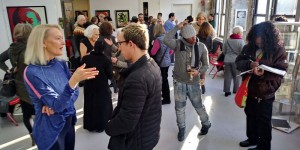 The Art and Dance of Resistance was the first dance performance presented in The Center for Contemporary Political Art. The Center is the first research institute and exhibition space in the United States devoted to the study, patronage and strategic use of political fine art.  The current exhibition. Political Art from the 18th Century to the 21st, features art with implicit or explicit political messages from Soviet Union, Asia, and the USA
VISOENS URBANAS – an international urban festival
Maida Withers – performer, choreographer, activist, filmmaker and founder of Maida Withers Dance Construction Company (1974).  Maida has created over 100 distinctive works involving a process of experimentation, innovation and collaboration, works that reveal her interest in social and political issues and in juxtaposing performance and interactive technology.  Maida has created works in Washington, DC and internationally for stage, museums, galleries, buildings/architecture locations, and specific environments.  Maida and the Company have toured to over 20 countries, engaging in various projects in Russia, Guatemala, France, The Netherlands, Japan, China, Hong Kong, Korea, Brazil, Finland, Venezuela, Mexico, Poland, Germany, Ukraine, others.  Maida is a Professor in the Corcoran School for the Arts and Design, Washington, DC.   http://www.maidadance.com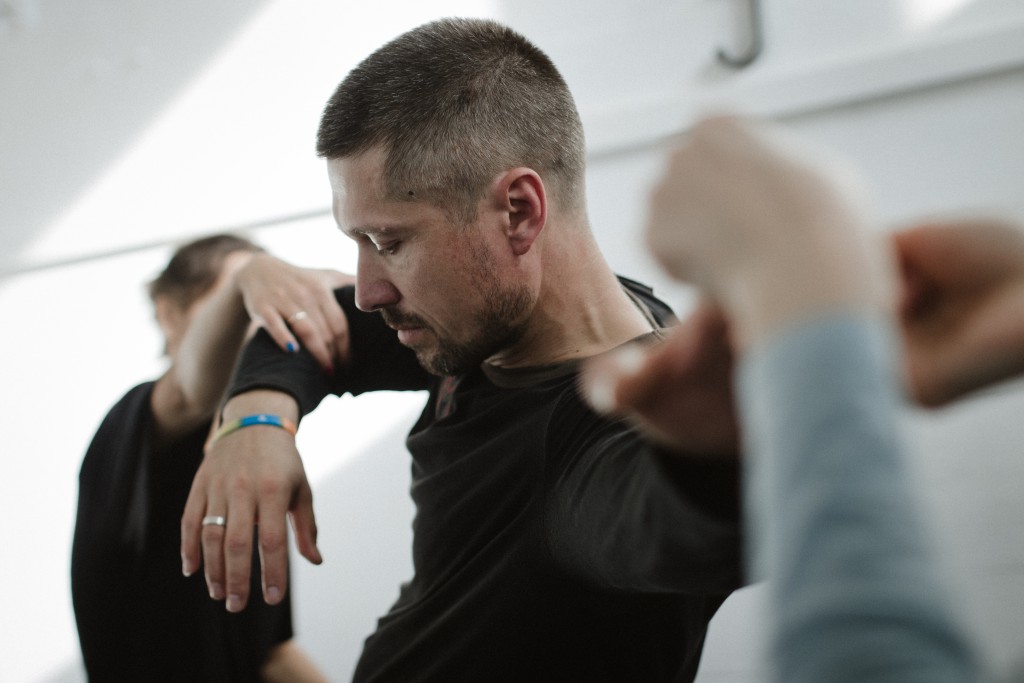 Anton Ovchinnikov, Kiev, Ukraine
Anton Ovchinnikov – performer, choreographer and organizer of the annual international dance festival Zelyonka FEST in Kiev, Ukraine.  Black O!Range dance theater, established by Ovchinnikov in 2008, is recognized as one of the most distinctive and original dance  projects in Ukraine.  This independent dance production company, continues to be the vanguard of the Ukrainian dance scene. In 2016/2017 Ovchinnikov was selected to participate in the CEC Artslink residence in the USA in New Orleans.  The Ukrainian Contemporary Dance Platform managed by Anton Ovchinnikov supports young Ukrainian choreographers, integrates contemporary dance into the modern cultural life of Ukraine, and is a national center of contemporary dance.  www.zelyonka-fest.org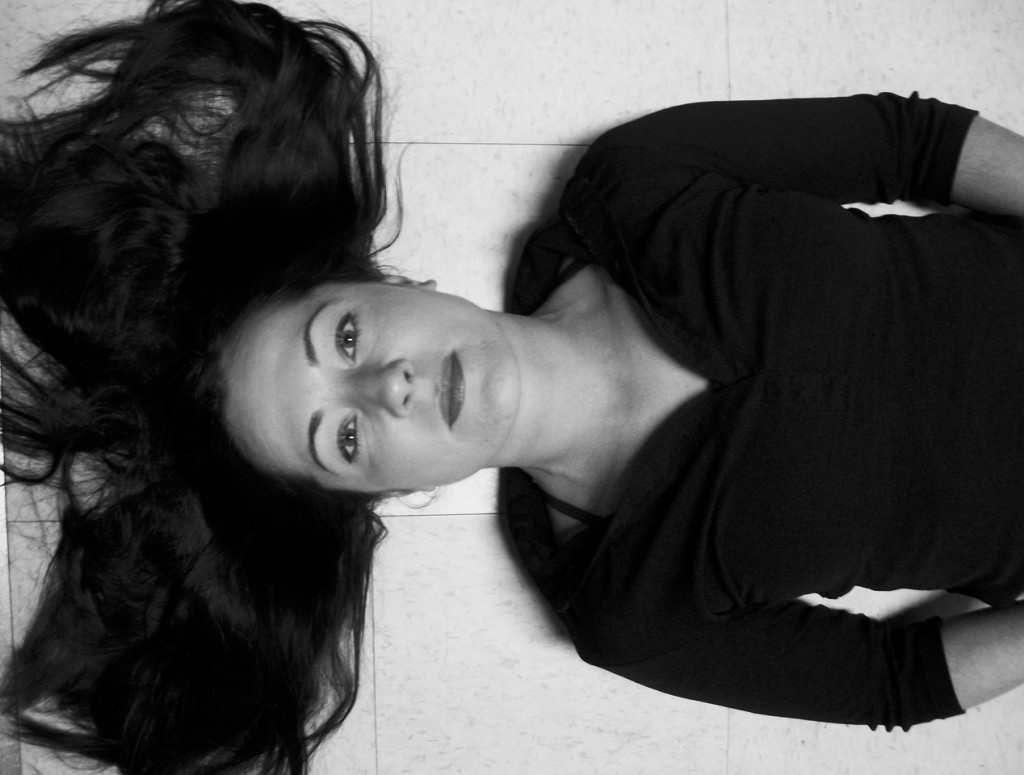 EricaRebollar, Washington, DC
Erica Rebollar founded RebollarDance in 2003, a modern dance collaborative where multi-genre artists can make innovative work.  RebollarDance received funding from the Art Council of Fairfax County, Kennedy Center's LDCP grant, Culture DC's Mead Theatre Lab Program, and space grants from ADI and Dance Place. Nominated for two Dance Metro DC Awards, RebollarDance was highlighted as "Season Pick" in City Paper and Washington Post, along with a feature in the "Arts and Power" issue of DC Magazine/Modern Luxury.  Hailed as "exactly what the District needs", RebollarDance received a 2013 Dance Metro DC Award for "Excellence in Choreography" and is a recipient of the prestigious Pola Nirenska Award for "Outstanding Contributions to Dance".  www.rebollardance.com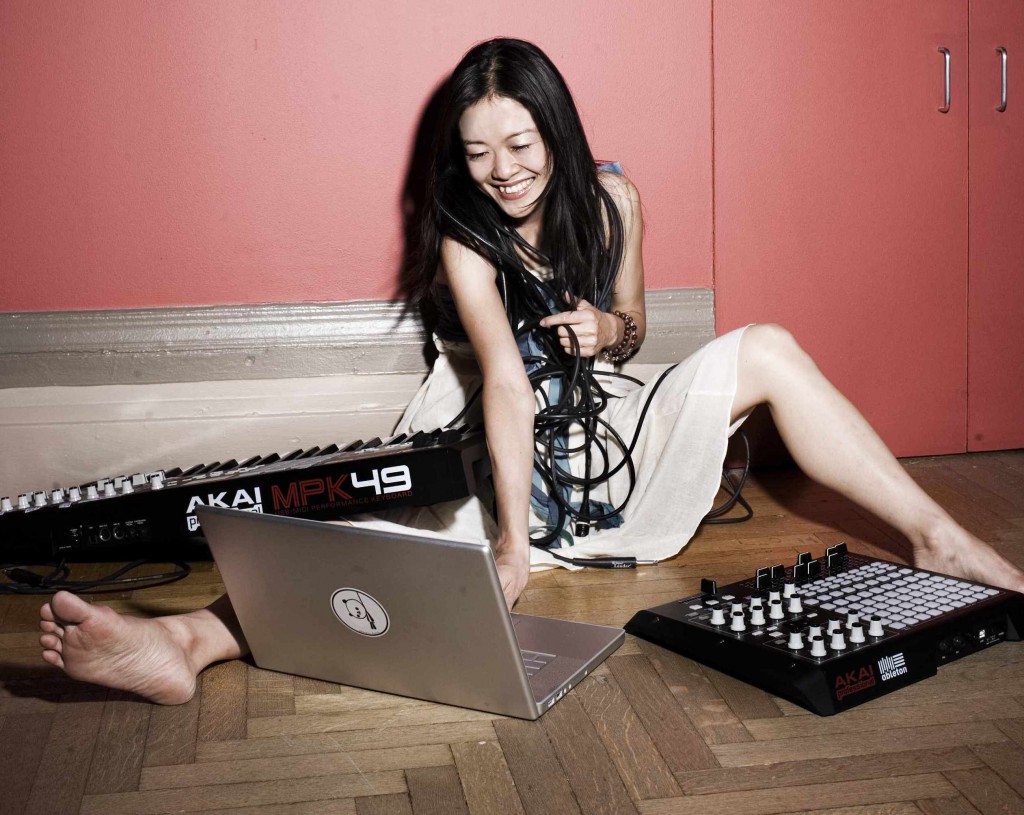 Yoko K. Sen – sound artist.
Yoko K. Sen produced the albums, "012906" (2016, Asahra Music), which was nominated for "Best Album in Electronica" by the 6th Independent Awards (2006), and "Heaven's Library" (2011), for which she received the Washington Music Association Awards for "Best Electronica Artist" (2011, 2012).  Yoko was an artist-in-residence at Strathmore, The Clarice Smith Performing Arts Center, and Saga Artist Residency (Eyrarbakki, Iceland), and a Citizen Artist Fellow at The John. F. Kennedy Center for the Performing Arts.  Yoko's work on transforming the sound environment in hospitals has been featured in BBC, Fast Company, and US News and World Report, and her initiative "My Last Sound" was selected as "Top Idea" by Open IDEO End of Life Challenge, presented in India, Brazil, Romania and Netherlands.  As a self-proclaimed "sound alchemist," Yoko aspires to create music, which is, to quote Beethoven, "the mediator between the spiritual and sensual life."  http://www yoko.mu   http://www.sensound.space
Steve Hilmy – Composer, Sao Paulo, Brazil (Viseos Urb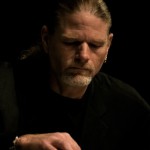 anas Festival, Sao Paulo, Brazil).  Born in Aberdeen, Scotland, Steve received his Bachelor of Arts, 1984, from George Washington University, and his Master's of Music in Composition, 1991, from Peabody Conservatory of Music, Johns Hopkins University. He studied composition with William Albright, University of Michigan and with Jean Eichelberger Ivey and Chen Yi, Peabody Conservatory. Hilmy has been on the faculty of George Washington University Music Department since 1992, where he founded the Electronic and Computer Music Studio. He has won awards from Southeastern Composers League, ASCAP, BMI, the Peabody Conservatory, and The Virginia Center for Creative Arts, and First Prize in the Philip Slates Memorial Composition Contest for "Icarus Falling;" Gustav Klemm Prize for Composition, Peabody Conservatory  (1991); and 2nd place prize in the Prix d'été II composition competition, Peabody Conservatory for "Us" (tenor saxophone and electronics, 1999).
Withers is feisty. She challenges the others or urges them on. Remarkably strong, she does nothing to hide her age or her stance's slight bend. Rebollar is resolute and dances with a retard. Is she thinking of other things she might have done or simply sorry to let the moment go? Her quiet sensuality is something to behold. Ovchinnikov gave the audience the longest chance to observe him by including his chair solo "Duel" George Jackson
The work was definitely a radical dimension of movement. Your dance certainly stands out as your limbs bring out your spiritual energy.
Nilemma Devi
I saw this afternoon my friends Maida Withers and Erica Rebollar perform RedWhiteBlueBlack&Orange: The Art and Dance of Resistance with the Ukrainian choreographer and dancer Anton Ovchinnikov. The performance was the first in an interesting space I'd never seen: The Center for Contemporary Political Art (at 916 G St, NW, in Penn Quarter). The three dancers / choreographers were well qualified to produce and perform a piece on resistance to authority and repression. All three are remarkably talented and experienced -- Maida alone has over a half-century of experience, with over 100 works. The piece was timely, thought-provoking and beautifully choreographed and performed. Sound for the show was produced by Yoko K. Sen. Nicky Sundt
Maida is a mentor, legendary artist, and confidante. I am blessed to work with her. She is fearless and driven. Maida is punk rock, where there is an empty desert of punk rock mentors in both dance and academia. Strength, empathy, ambition, and a true gritty, angry desire to change dance and society are at the heart of Maida's life and art process. Hopefully, we can all aspire to get wilder as we get older, as she has. I got to the hollow point where I don't care, and Maida has changed my thoughts to turning existentialism to energy, anxiety to action, sadness to anger, and hopelessness to performance. I have been desperate enough to make dance happen successfully within Erica Rebollar/Rebollar Dance for 20 years, but truthfully I continue to get depressed that corporate structures have overrun dance companies, academia, and dance theaters/organizations. These structures "think" that "required" leaders "should" hobnob with rich patrons to make safe and digestible art for bourgeois audiences/potential funders. Every now and then there is something that makes me excited to resist these feelings into an actual show. So onto the idea of "resistance"! What is it, and where is resistance within these structures? Who, what, and where are we now, as artists and audience members?

Anyway, I love the process of Maida Withers and Anton Ovchinnikov in our show "The Art and Dance of Resistance". Come and see it FREE tomorrow, 2pm at The Center for Contemporary Political Art, 916 9th Street NW, Wash, DC FREE Subway Options: Metro Center or Gallery Place.
PS. I don't think the weather will be bad at 2pm.
More info at https://madmimi.com/s/c1e29d Erica Rebollar
Indeed - Maida is an inspiration for dance and life!
Deborah Riley
---
Artists and Collaborators
Dance Collaborator

Dance Collaborator

Dance Collaborator

Sound Artist Collaborator

Trump / Actor

Flashlight Artist

Flashlight Artist

Video and Photos, Slingshot Video

Composer - Viseos Urbanas Festival / Brazil