RESISTANCE
Original Performance on January 20, 2019
*Performance is FREE, limited seating, no tickets
Red

WhiteBlue

Black&

Orange
The ART and DANCE of Resistance

January 20, 2019 @ 2:00 pm
Snow Date:  January 22, 2019 @ 7:00 pm
USA:  Maida Withers, Dance Construction Company
UKRAINE: Anton Ovchinnikov, Black O!Range! Dance Productions
USA:  Erica Rebollar, Rebollar Dance
USA: Yoko K. Sen, Sound Artist
    
Anton Ovhinnikov – Ukraine – Photo by Stanislava Ovchinnikova
Red

WhiteBlue

Black&

Orange


The ART and DANCE of Resistance

is a performance  by internationally recognized dancers Anton Ovchinnikov, Ukraine, Erica Rebollar, Maida Withers, and Yoko K. Sen, Sound Artist, USA
Sunday, January 20, 2019 at 2:00 pm
at THE CENTER FOR CONTEMPORARY POLITICAL ART
Mather Studios: 916 G Street NW, Washington, DC
The performance is

FREE (limited seating)

and is followed by a wine and cheese reception
Join us for an up-close view of captivating, articulate dance and  sound artists performing choreography and improvisation with edgy sensibility in context with global political art. 
Located in the nation's capital, The Center for Contemporary Political Art is the first research institute and exhibition space in the United States devoted to the study, patronage and strategic use of political fine art.  RedWhiteBlueBlack&Orange is the first dance performance presented in the Center. The current exhibition. Political Art from the 18th Century to the 21st, features art with implicit or explicit political messages from Soviet Union, Asia, and the USA.  Artists come together in Washington, DC during these fragile and tumultuous times in the USA, Ukraine, and globally to present RedWhiteBlueBlack&Orange: The Art and Dance of Resistance.
RedWhiteBlueBlack&Orange is a production of Maida Withers Dance Construction Company, Washington, DC.
For more information go to
www.politicsartus.org or www.maidadance.com/resistance
Contact:  703-507-4053; robin@politicsartus.org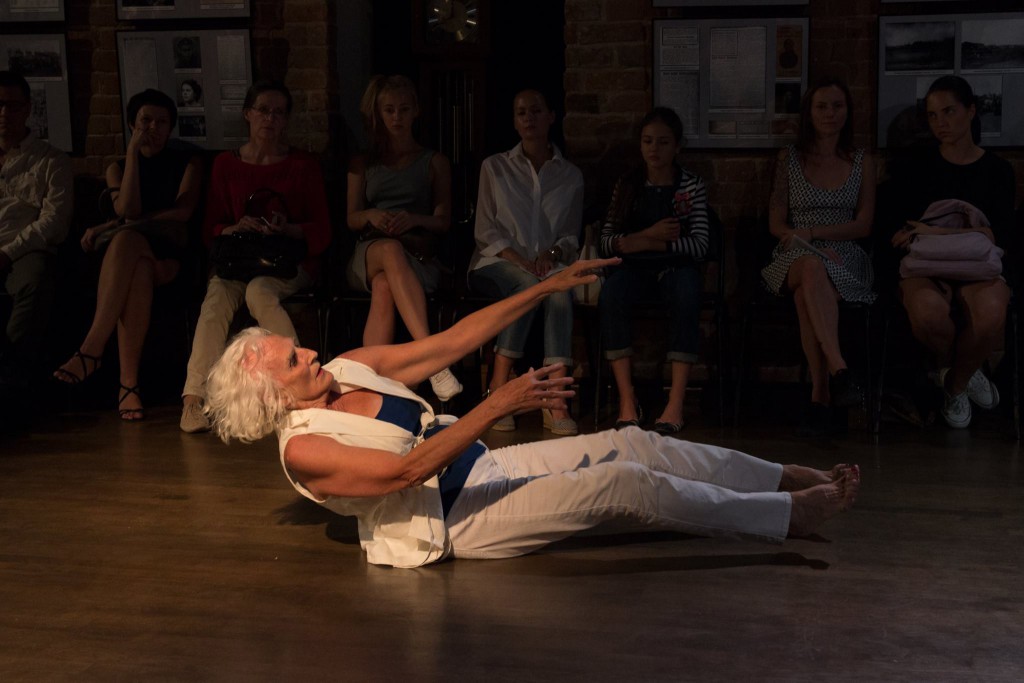 Maida Withers, Washington, DC
Maida Withers – performer, choreographer, activist, filmmaker and founder of Maida Withers Dance Construction Company (1974).  Maida has created over 100 distinctive works involving a process of experimentation, innovation and collaboration, works that reveal her interest in social and political issues and in juxtaposing performance and interactive technology.  Maida has created works in Washington, DC and internationally for stage, museums, galleries, buildings/architecture locations, and specific environments.  Maida and the Company have toured to over 20 countries, engaging in various projects in Russia, Guatemala, France, The Netherlands, Japan, China, Hong Kong, Korea, Brazil, Finland, Venezuela, Mexico, Poland, Germany, Ukraine, others.  Maida is a Professor in the Corcoran School for the Arts and Design, Washington, DC.   http://www.maidadance.com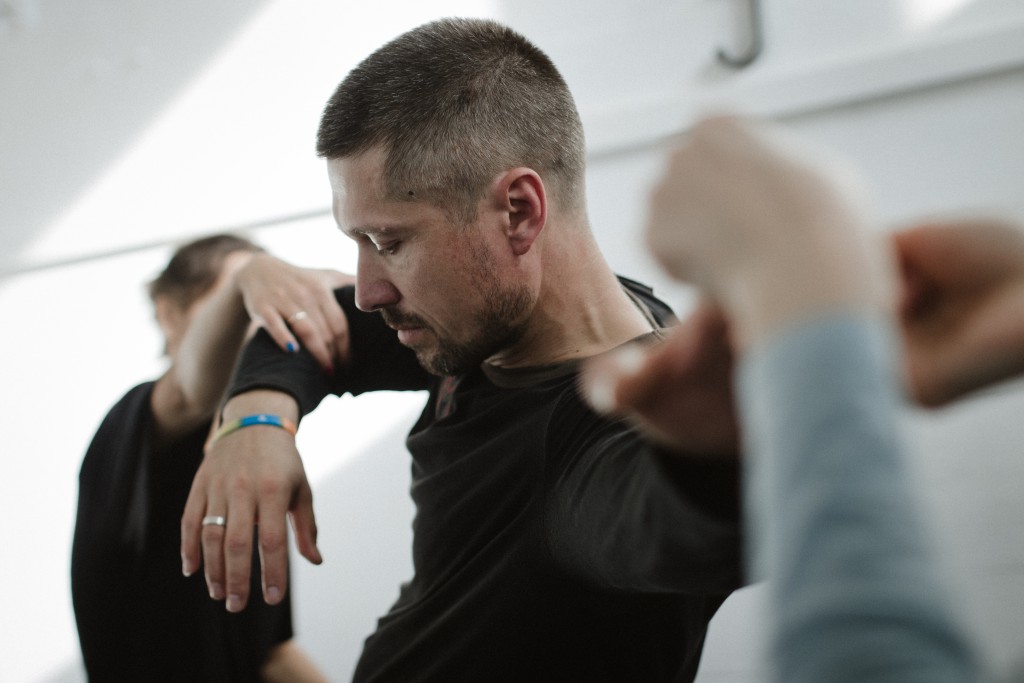 Anton Ovchinnikov, Kiev, Ukraine
Anton Ovchinnikov – performer, choreographer and organizer of the annual international dance festival Zelyonka FEST in Kiev, Ukraine.  Black O!Range dance theater, established by Ovchinnikov in 2008, is recognized as one of the most distinctive and original dance  projects in Ukraine.  This independent dance production company, continues to be the vanguard of the Ukrainian dance scene. In 2016/2017 Ovchinnikov was selected to participate in the CEC Artslink residence in the USA in New Orleans.  The Ukrainian Contemporary Dance Platform managed by Anton Ovchinnikov supports young Ukrainian choreographers, integrates contemporary dance into the modern cultural life of Ukraine, and is a national center of contemporary dance.  www.zelyonka-fest.org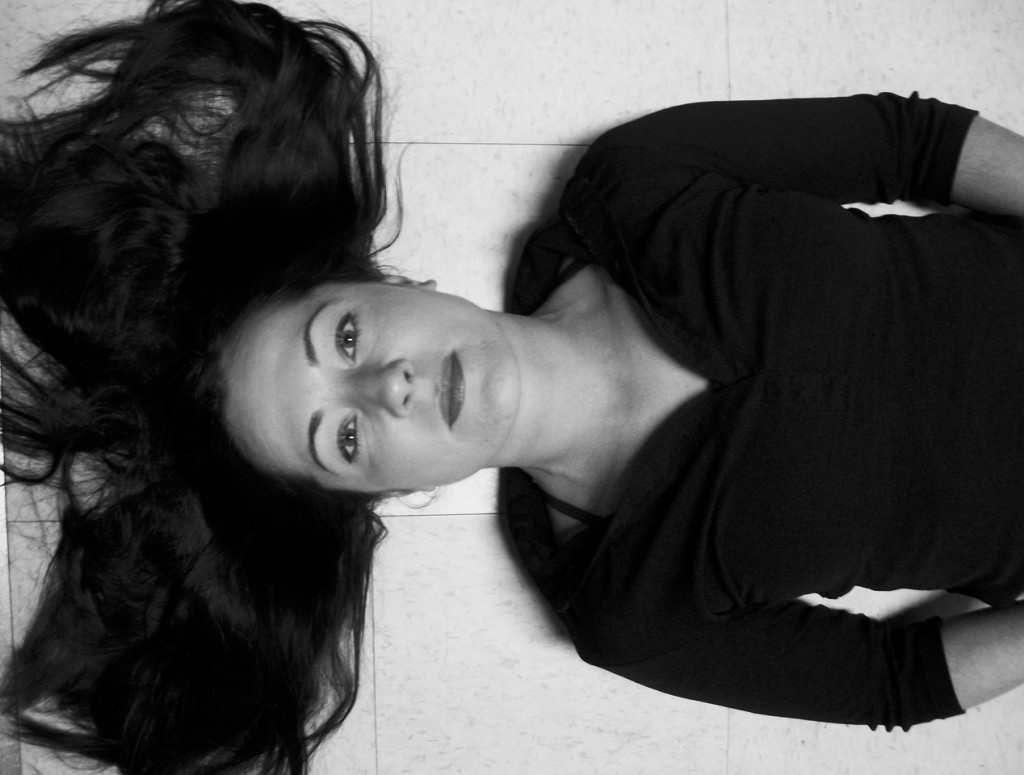 EricaRebollar, Washington, DC
Erica Rebollar founded RebollarDance in 2003, a modern dance collaborative where multi-genre artists can make innovative work.  RebollarDance received funding from the Art Council of Fairfax County, Kennedy Center's LDCP grant, Culture DC's Mead Theatre Lab Program, and space grants from ADI and Dance Place. Nominated for two Dance Metro DC Awards, RebollarDance was highlighted as "Season Pick" in City Paper and Washington Post, along with a feature in the "Arts and Power" issue of DC Magazine/Modern Luxury.  Hailed as "exactly what the District needs", RebollarDance received a 2013 Dance Metro DC Award for "Excellence in Choreography" and is a recipient of the prestigious Pola Nirenska Award for "Outstanding Contributions to Dance".  www.rebollardance.com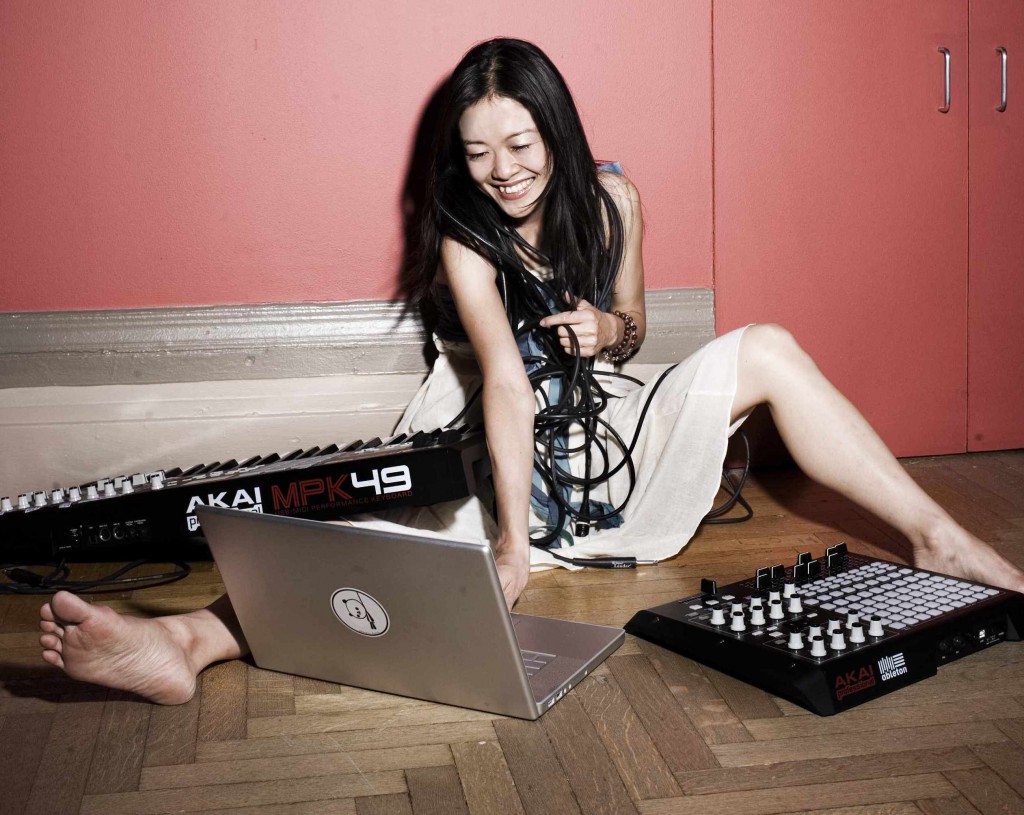 Yoko K. Sen – sound artist.  Yoko produced the albums, "012906" (2016, Asahra Music), which was nominated for "Best Album in Electronica" by the 6th Independent Awards (2006), and "Heaven's Library" (2011), for which she received the Washington Music Association Awards for "Best Electronica Artist" (2011, 2012).  Yoko was an artist-in-residence at Strathmore, The Clarice Smith Performing Arts Center, and Saga Artist Residency (Eyrarbakki, Iceland), and a Citizen Artist Fellow at The John. F. Kennedy Center for the Performing Arts.  Yoko's work on transforming the sound environment in hospitals has been featured in BBC, Fast Company, and US News and World Report, and her initiative "My Last Sound" was selected as "Top Idea" by Open IDEO End of Life Challenge, presented in India, Brazil, Romania and Netherlands.  As a self-proclaimed "sound alchemist," Yoko aspires to create music, which is, to quote Beethoven, "the mediator between the spiritual and sensual life."  http://www yoko.mu   http://www.sensound.space
.
---
Artists and Collaborators
Dance Collaborator

Dance Collaborator

Dance Collaborator

Sound Artist Collaborator