RAINFOREST AWAKENS
Artists come together "live and online" to explore



beauty
 and 

crisis

 in a visionary 3D Rainfores
t!
Maida Withers, noted dance artist, performs in iridescent
3D virtual worlds of Tania Fraga, Brazilian computer artist, in a sonic forest of sound by Steve Hilmy
This occurred during the Corona Virus pandemic in Maida's living room with Tania in Sao Paulo manipulating the virtual worlds in real time while Maida was dancing in Arlington, VA with music by Steve Hilmy in Florida.
LIVE ZOOM REAL-TIME INTERACTIVE BROADCAST
Thursday, August 13, 2020 
 8 PM (EDT)
Click here: https://us02web.zoom.us/j/81703226343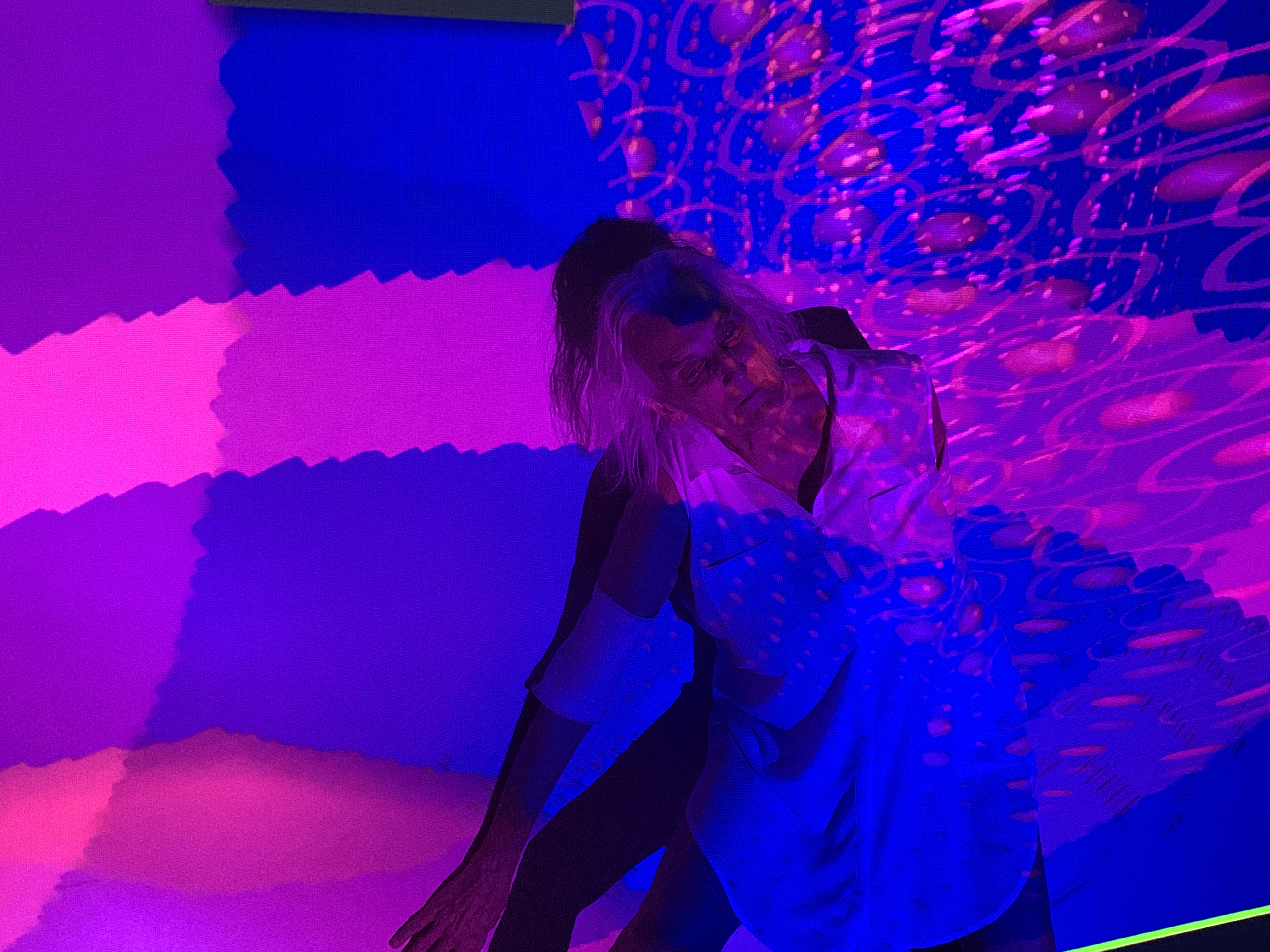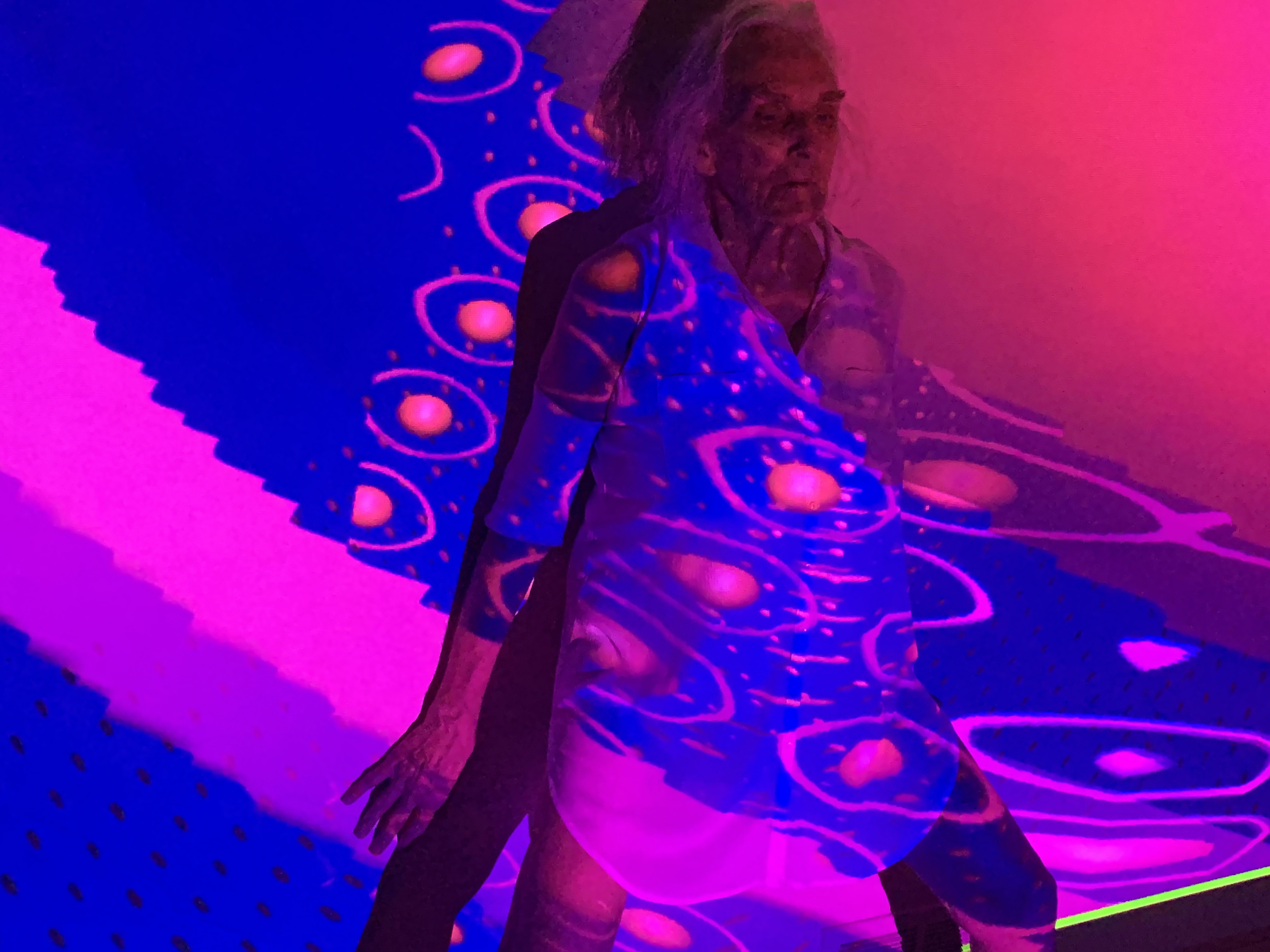 Maida Withers – Washington, DC choreographer, dancer, activist, filmmaker and founder of Maida Withers Dance Construction Company.  Maida has created over 100 distinctive works involving a process of experimentation, innovation and collaboration, works that reveal her interest in social and political issues and in juxtaposing performance and interactive technology.  Maida has created works in Washington, DC and internationally for stage, museums, galleries, buildings/architecture locations, and specific environments.  Maida and the Company have toured to over 20 countries, engaging in various projects in Russia, Guatemala, France, The Netherlands, Japan, China, Hong Kong, Korea, Brazil, Finland, Venezuela, Mexico, Poland, Germany, Ukraine, others.  http://maidadance.com
Tania Fraga – Brazilian  compuuter artist, architect, and designer. In her work, she creates sensitive and poetic interactive three-dimensional domains presented as virtual and material realities. They result from the integration between art and science and show glimpses of their relationship with numbers. Therefore, they explain their dynamic harmonies, their implicit relationships, their infinite variations, their topological weaving, their becoming, for they are sensitive expressions of a sublime and transcendental universe of dreams expressed through mathematical correlations. With considerable academic training, compulsive creativity, extensive awards, she has participated in exhibitions, shows, conferences, and publications around the world, for the past 43 years. Glimpses of her work may speak for themselves.  http://taniafraga.art.br
 Steve Hilmy – Washington, DC / Florida, electronic composer/musician.  Steve received his Bachelor of Arts, 1984, George Washington University; Master's of Music in Composition, 1991, Peabody Conservatory of Music, John Hopkins University. Born in Aberdeen, Scotland, he studied composition with William Albright, University of Michigan; Jean Eichelberger Ivey and Chen Yi, Peabody Conservatory. Hilmy is on the music faculty, George Washington University (1992-present), where he is Director of the Electronic and Computer Music Studio. Awards include:  Southeastern Composers League, ASCAP, BMI, Peabody Conservatory, Virginia Center for Creative Arts, including First Prize in the Philip Slates Memorial Composition Contest for "Icarus Falling" (piano and electronics, 1989); Gustav Klemm Prize for Composition, Peabody Conservatory (1991); 2nd place prize in the Prix d'été II composition competition, Peabody Conservatory for "Us" (tenor saxophone and electronics, 1999) Steve is well-know to Washington audiences for his riveting creations as a resident composer with Maida Withers Dance Construction Company.
Eric Withers, technical production
*http://artomatic.org
---
Artists and Collaborators
Dancer

Computer Artist

Music / Sound