Evening of Poetry and Dance I
Original Performance on December 9, 1977
1977 – Give the Dancers Castenets: The first evening-length collaboration of Maida Withers Dance Construction Company with performance poet, Chasen Gaver,  Dance Project, Adams Morgan, Washington, DC with Sculptor, Edward LeBoe; Architect, Terry Rosenheck.
Chasen Gaver  wrote new poems and selected previous poems that he performed with the dancers on stage.  He was considered a Washington, DC "original."  Some say he was one of Washington, DC's first rappers.
Beloved Chasen was one of the earliest in Washington, DC to die of AIDS.  Chasen Gaver's papers, 1977-1988  (collection number 7575) are part of the Division of Rare and Manuscript Collections at the Cornell University Library.  http://rmc.library.cornell.edu/EAD/htmldocs/RMM07575.html
No program or video available at this date, only a flyer.
Do not know if this photo goes with Poetry Evening 1 or II???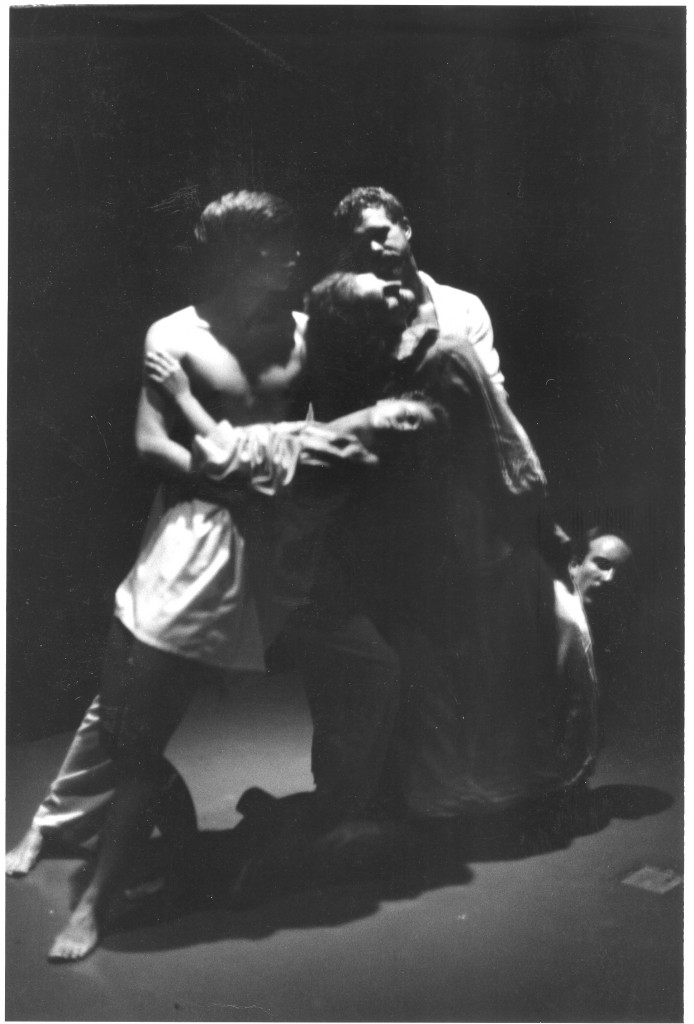 ---
Artists and Collaborators
Artistic Director

Performance Poet

Vocals/Music Instruments

Performers/Collaborators

Set Design