DIGG – provocative multimedia experience!
Original Performance on February 10, 2018
DIGG explores a timeline of  political uncertainties and entanglements with reverberations in time and place until tomorrow, hopefully, when we may stand together as humans on the edge of normalcy
DIGG – a fiercely intimate multimedia performance experience created and performed by pioneering dance artist Maida Withers – an excavation of the current political landscape revealing a kaleidoscope of emotions, antagonisms, and suspicions. In DIGG there is a meeting of dance, emphatic gesture, vocal music, video, and text.  Experimental vocalists, Audrey Chen (Berlin) and Phil Minton (UK) perform "reality-piercing" vocals. A haunting visual installation by filmmaker Linda Lewett and photographer Diane Falk features surrealistic dance footage  shot in the 14th Century Monastery on Solovky Island, Russia coupled with intriguing and provocative photographic creations by Falk.  DIGG is framed by  Withers' many tours and projects in Russia since 1996.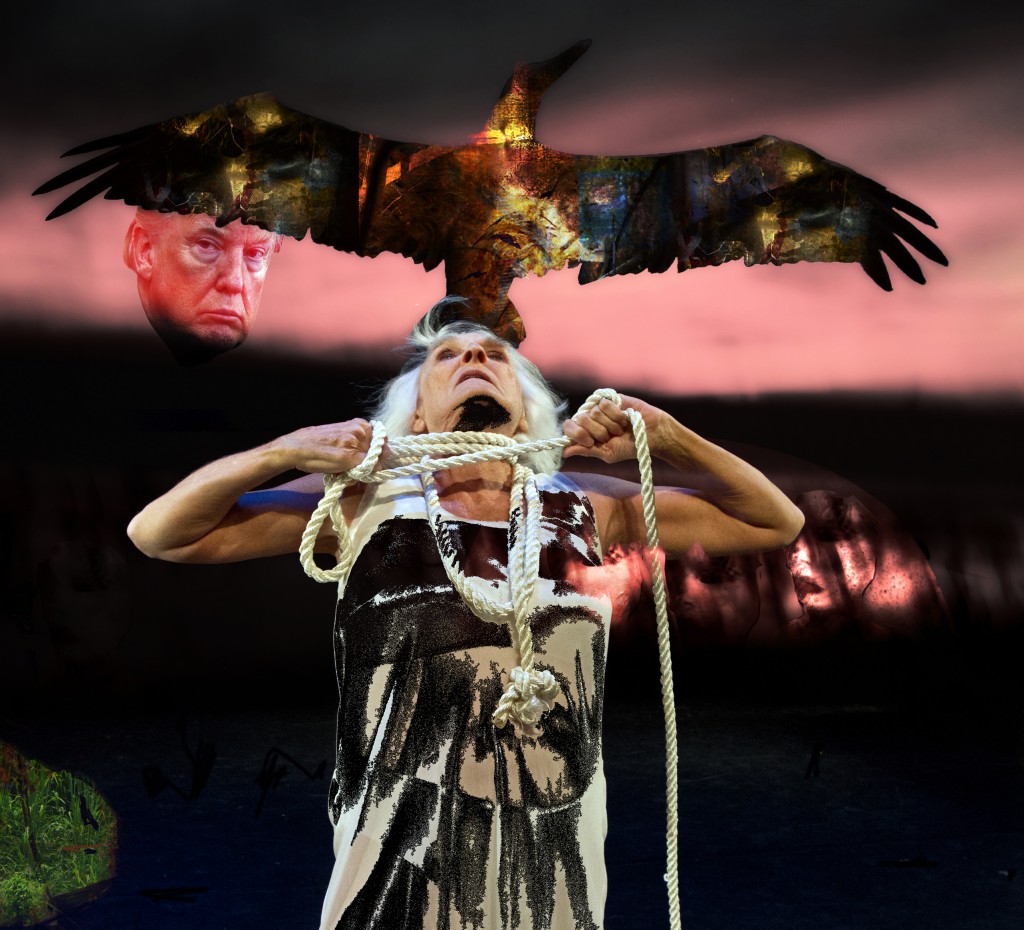 Photos by Diane Falk
The visual installation features film shot by Lewett during a 3-week residency by Maida Withers Dance Construction Company  on the famous Solovky Archipelago in northern Russia, site of the first Soviet-Era Gulag experiment.  Solovetsky Monastery, with its dungeons and secret alcoves. served as a primary PLACE for engaging dancers in retro-time.  The backdrop for the torturous GULAG experiment is the spectacular natural beauty of the arctic forests, the White Sea, and Miniature Chapels spread throughout the territory.   Memories of Solovky are sobering still as are the events of politics today. DIGG embraces the notion of shared emotional distraction and consumption.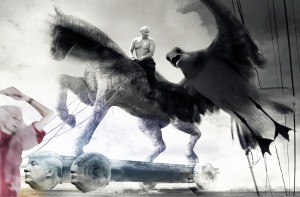 DIGG premiered in Washington DC at Dance  Place, in a joint concert with Kei Takei, Tokyo, February 10 & 11, 2018.  DIGG is a sequel to Withers' Thresholds Crossed (2006), a multimedia opus  "A fusion of East and West that explores the events, ideology and humanistic issues that link the U.S. with the former Soviet Union & contemporary Russia.".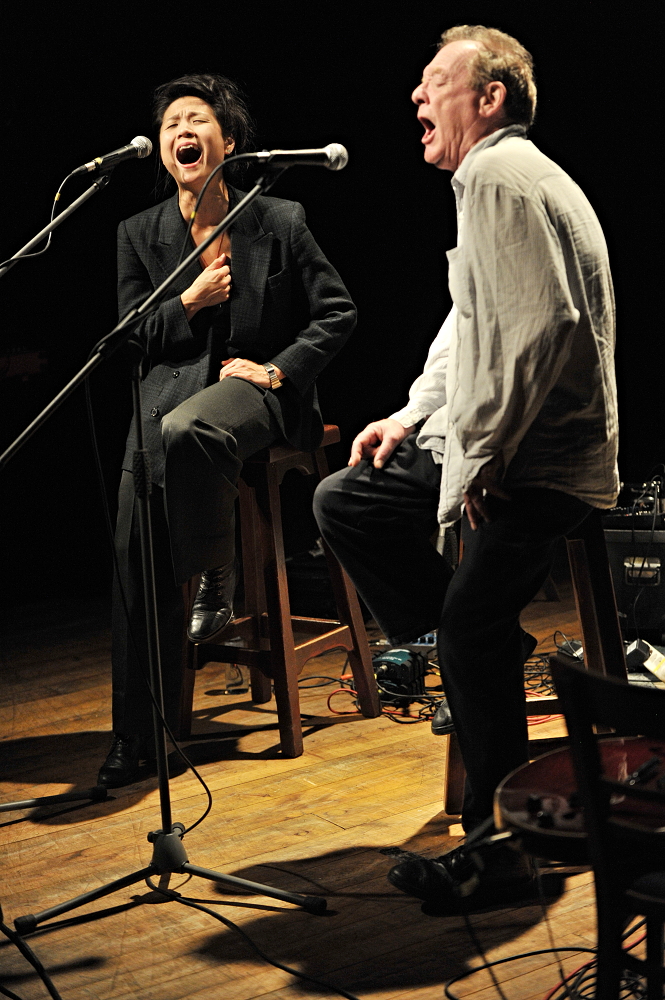 Photo: Audrey Chen (Berlin) Phil Minton (UK)
Without question, Withers is a dance legend.
Encapsulating a dance viewing experience is an incredible challenge. The performance of two powerhouses Maida Rust Withers and Kei Takei defies words.
I don't have room in this review to cover the history of these two daring, cutting edge artists.
Seeing Withers and Takei perform together, I became a small part of their unfolding stories. I'm so thankful for their gifts and am glad their creatives lives continue to gain ground.
(See review for description of extensive description of the choreography).
Carmel Morgan
DIGG was a display of unapologetic commentary on the global state of political affairs, or what Washingtonians know as the morning news. In a sophisticated mix of prop work, costuming and technology, Withers has created a work that spans the human experience of witnessing modern American politics: anxiety, fear, anger, nervous laughter and resilient hope.
…The power of artistic vision and activism is not lost on Withers. It is her driving force, her creative fuel. She will always have something profound to say and it's up to us to watch and listen. (See review for extensive specifics).
Kacie Peterson
Tokyo's Kei Takei and Washington's Maida Withers perform separate solo pieces that explore very different ideas. In "DIGG" Withers dives into issues of Russian identity during this moment of political confusion and conflict. Takei's "Light Part 47 (Rn) gets a bit more philosophical, tapping into the tension between intense focus and physical abandon. $25 to $30. dancepalce.org. Washingtonian Magazine
---
Artists and Collaborators
Concept, Dancer, Choreographer

Filmmaker; Projection Design

Photographer

Experimental Vocalist

Experimental Vocalist

Sculptor

Set Designer

Shadow Figure / Invisible Force

Shadow Figure / Invisible Force

Lighting Designer

Stage Manager

Communications Director