DIGG – provocative multimedia experience!
Original Performance on February 10, 2018
"Withers has created a work that spans the human experience of witnessing modern American politics: anxiety, fear, anger, nervous laughter and resilient hope."   Cassie Patterson

(2018)



"Withers is a dance legend." Carmel Morgan (2018) 
DIGG – a fiercely intimate multimedia performance experience created and performed by pioneering dance artist Maida Withers – an excavation of the current political landscape revealing a kaleidoscope of emotions, antagonisms, and suspicions. In DIGG there is a union of dance, emphatic gesture, vocal music, video, and text.  Experimental vocalists, Audrey Chen (Berlin) and Phil Minton (UK) perform "reality-piercing" vocals. A captivating installation by filmmaker Linda Lewett and photographer Diane Falk features surrealistic footage of dancers shot in the 14th Century Monastery on Solovky Island, Russia coupled with intriguing and provocative photographic creations by Falk.  DIGG is framed by  Withers' many tours and projects in Russia since 1996.
DIGG premiered in Washington DC at Dance  Place, in a joint concert with Maida Withers, DC, and Kei Takei, Tokyo, February 10 & 11, 2018.  DIGG is a sequel to Withers' Thresholds Crossed (2006), a multimedia opus  "A fusion of East and West that explores the events, ideology and humanistic issues that link the U.S. with the former Soviet Union & contemporary Russia."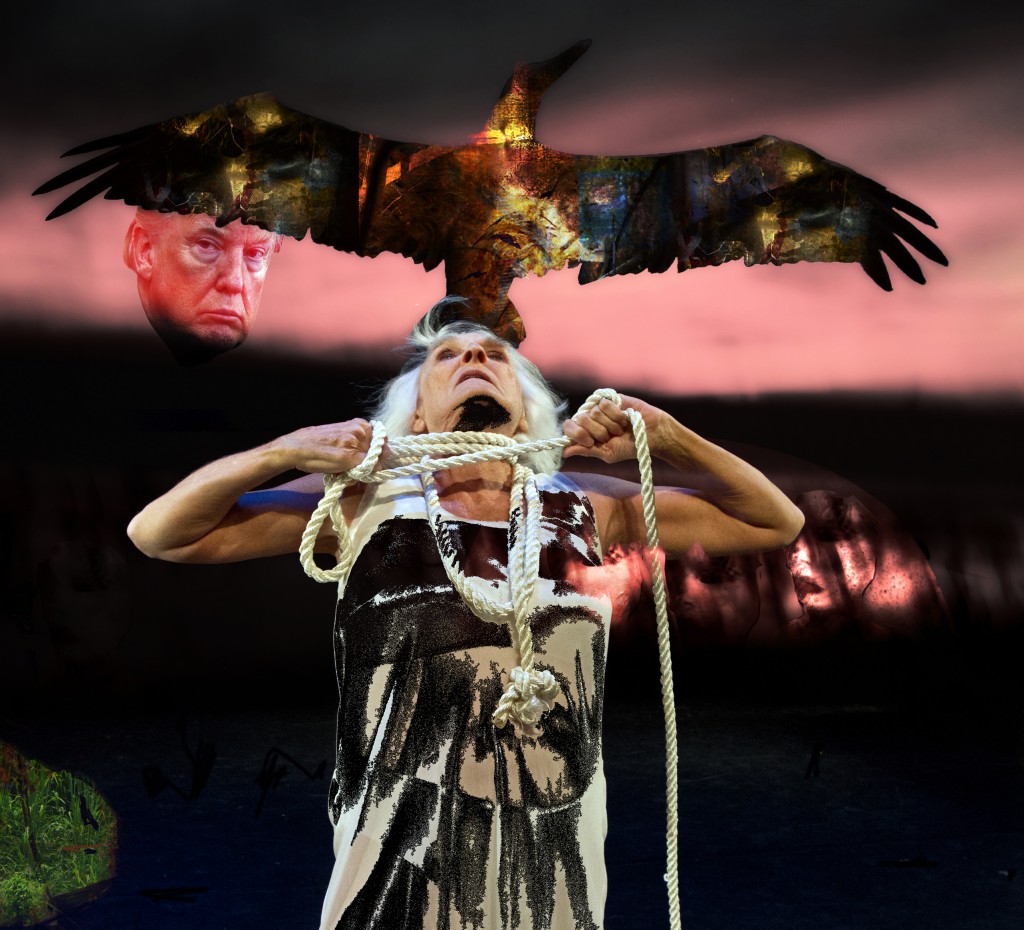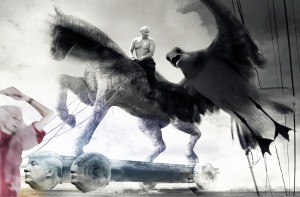 " … a daring cutting edge artist."   Carmel Morgan, Critical Dance
" In "DIGG" Withers dives into issues of Russian identity during this moment of political confusion and conflict."  Washingtonian Magazine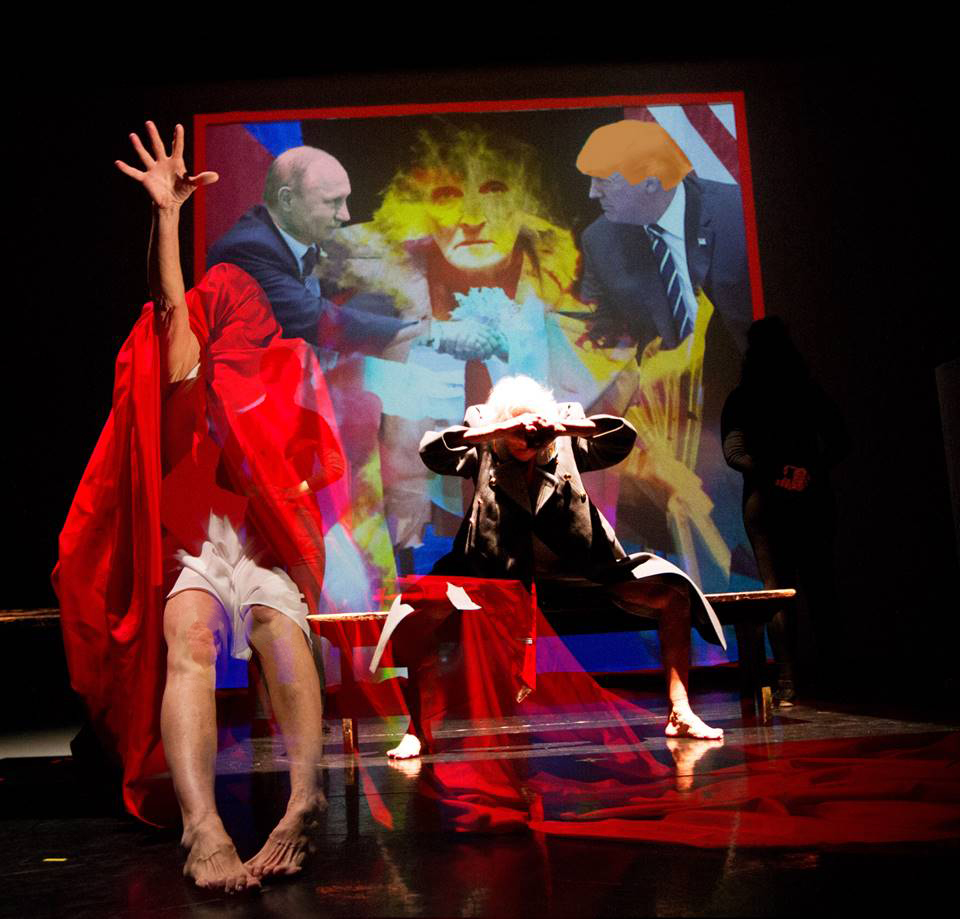 DIGG reflects Maida's interest in timely and thought-provoking interactive technology.  Dance film footage in DIGG was shot in the Solovky Archipelago and the  dungeons and alcoves of the 14th Century Solovetsky Monastery in northern Russia, site of the first Soviet-Era Gulag experiment.  Memories of Solovky are sobering, still, as are the unexpected events of politics today.
"There are times when words are inadequate to describe what one has seen. That's often, if not always, true when it comes describing dance. Encapsulating a dance viewing experience is an incredible challenge. The performance of two powerhouses Maida Rust Withers and Kei Takei defies words. But as I'm limited to words here, I'll just have it give it my best effort." Critical Dance, C. Morgan
"COLLABORATORS
*Maida Withers – Concept, Choreographer, Performer
Linda Lewett – Filmmaker & Projection Design
Diane Falk – Photographer
Audrey Chen – Experimental vocals
Phil Minton – Experimental vocals
Set Design – Lorenzo Cardim
Kristen Lamb – Shadow Figure
Linda Ryan – Shadow Figure
Ben Levine – Lighting Design
Stage Manger – Danny Debner
Communications Director – Billy Andrews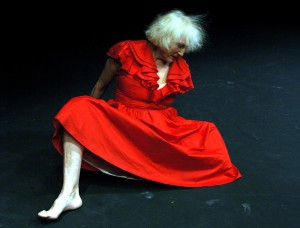 *Maida Withers, a powerful and commanding performer, is known for her daring and innovation in creating more than 100 diverse works for stage, site, and film – dances laced with wit, humor and mythic intrigue.  Projects include world renowned museums:  Smithsonian Air and Space Museum, Renwick Gallery, National Building Museum, Lenin Museum in Krasnoyarsk, Russia, and others.  As a US State Department envoy and through US Embassies, Maida and the Dance Construction Company tours include Russia, Ukraine, Croatia, Poland, Germany, France, UK, Norway, India, China, Korea, Japan, Malaysia, Mexico, Venezuela, Brazil, Argentina, among others.
DIGG PERFORMANCE PLANS
A one-person multidimensional performance, DIGG, is available for touring  in the USA and Europe in 2018 and 2019.  A modified version is offered to presenters in Russia.
Booking Contact
Billy Andrews
Communications Director
dcco@maidadance.com
703-300-4634 (mobile); 202-994-0739
Promotional information and photos provided.
Technical Specs
DIGG is comprised of 19 scenes.  The original version of DIGG is 40 minutes in length. The number of scenes can be modified to shorten DIGG for festival settings or shared concerts.
*Theatrical lighting is desirable for presentation of DIGG. Light plot is available.
*Projection is an important part of the presentation of DIGG. QLab is used for the management of the projections comprised of film and animated photographs.
*Objects used in the performance are provided by the artist. Some items may be purchased on tour.
Carmel Morgan Review in Critical Dance"  http://criticaldance.org/kei-takei-maida-withers/
Kacie Peterson Review in Kacie Peterson Blog
https://twentyeightadventures.wordpress.com/reviews-of-dance/kei-takei-maida-withers-at-dance-place/
---
Artists and Collaborators