DIGG – multimedia performance, reflection on Russia/America provocations past and present
KEI TAKEI & MAIDA WITHERS
February 10, 2018 at 8pm
Sunday, February 11 at 4pm
Dance Place
3225 8th Street NE
Washington, DC 20017 United States + Google Map
First Performance:  DIGG  
DIGG is a fiercely intimate multimedia performance created and performed by pioneering dance artist Maida Withers – an excavation of Russia/America memories o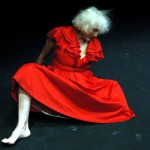 f place and time revealing a kaleidoscope of emotions, antagonisms, and suspicions.  In DIGG there is a meeting of dance, emphatic gesture, original vocal music, video , and text. Withers performs "live" a dance within a film.  Experimental vocalists, Audrey Chen (Berlin), with legendary singer Phil Minton (London),  perform live, "reality-piercing" vocals. A haunting visual installation by filmmaker Linda Lewett and photographer Diane Falk features surrealistic footage shot in the 14th Century Monastery on Solovky Island, Russia coupled with images, intrigues and provocations sweeping over the current political scene. David Page, sculptor, engages brutality through his dramatic costumes/object from care-punishment and set design.
DIGG explores a timeline of uncertainties and entanglements with reverberations in time and place until tomorrow, hopefully,  when we may stand together as humans on the edge of normalcy.  DIGG is framed by  Withers' many tours and projects in Russia
Some footage for DIGG was shot during a three-week  residency by Maida Withers Dance Construction Company in 2004 on remote Solovky Archipelago in northern Russia, site of the first Soviet-Era Gulag experiment.  Solovetsky Monastery, with its dungeons and secret alcoves. served as a primary PLACE for engaging dancers in retro-time.  The backdrop for the torturous GULAG experiment is the spectacular natural beauty of the arctic forests, the White Sea, and Miniature Chapels spread throughout the territory. While filming without permission, RED LIGHT, whispered, meant to instantly stop dancing and perform the role of a tourist until the monks passed by; GREEN LIGHT gave the go-ahead for continued action.  Memories of Solovky are sobering still as are the events of politics today. DIGG embraces the notion of shared emotional distraction and consumption.
DIGG is a sequel to Withers' Thresholds Crossed (2006), a multimedia opus  "A fusion of East and West that explores the events, ideology and humanistic issues that link the U.S. with the former Soviet Union and contemporary Russia."
Photos:  Solovky Island, Volgograd, Krasnoyarsk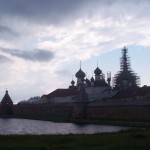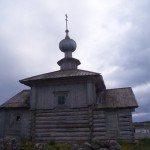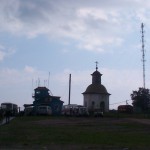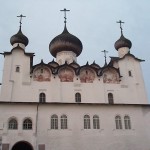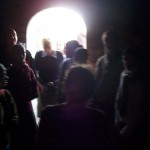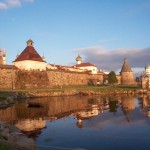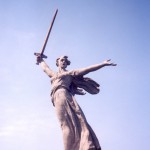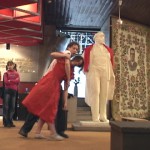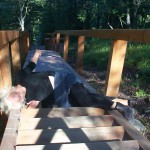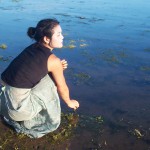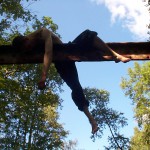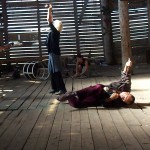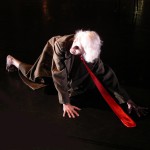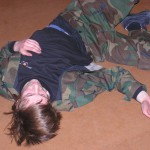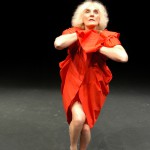 Maida Withers Bio
Facebook – Maida Withers
Facebook: Maida Withers Dance Construction Company
Twitter
---
Artists and Collaborators
Concept, Dancer, Choreographer

Filmmaker; Projection Design

Photographer

Experimental Vocalist

Experimental Vocalist

Photographer

Sculptor

Performer - Invisible Force; Projection Design

Performer - Invisible Force

Stage Manager

Lighting Design