DIGG – multimedia performance of Russian/America provocations past and present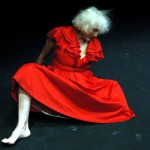 DIGG is a fiercely intimate multimedia performance created and performed by pioneering dance artist Maida Withers. This new political work is inspired by Withers' 14 tours and projects in Russia,  In DIGG there is a meeting of dance, emphatic gesture, original music, video , text, and poems by Russian women imprisoned because of their poetry.  Maida's first presentation in Russia was in Volgograd in 1997 and exchanges and encounters continue today as Russia and America share the world stage with intrigues of hacking, fake news, and alternate truths.   DIGG explores a timeline of uncertainties and entanglements with reverberations in time and place until tomorrow, hopefully,  when we can stand, together, on the edge of normalcy.
DIGG features (TBD: music);  a surrealistic installation by noted filmmaker, Linda Lewett, and photographer, Diane Falk (USA), with stark lighting designed by Ben Levine (USA).  DIGG embraces the notion of shared emotional distraction and consumption.
Of particular interest in DIGG is the film and media projection shot during a three-week site residency in 2004 on remote Solovky Islands in northern Russia, known for the first Soviet-Era GULAG experiment.  The 14th Century Solovetsky Monastery, with its hidden dungeons and secret alcoves. served as a primary PLACE for engaging the body in retro-time. Memories of Solovky are sobering still.  The backdrop for the torturous GULAG experiment was the spectacular natural beauty of the arctic forests, the White Sea, and Miniature Chapels spread throughout the territory. While filming, RED LIGHT, whispered, meant to instantly stop dancing and perform the role of a tourist until the monks passed by; GREEN LIGHT gave the go-ahead for continued action in the monastery.
In 1996 Withers created, Thresholds Crossed, a four-part  multimedia opus with Russian and American dancers revealing the shared cultures of two great nations, Russia/America,  and how they shared building the pyramid of world power.
DIGG is a sequel of sorts to Thresholds Crossed.
Russian Photos:  Solovky Island, Volgograd, Krasnoyarsk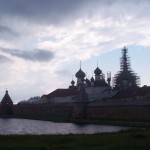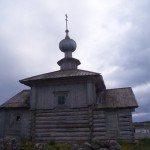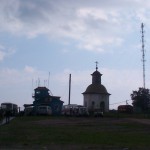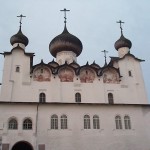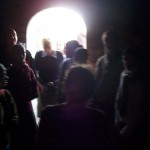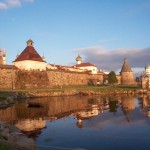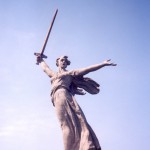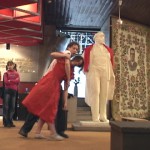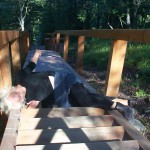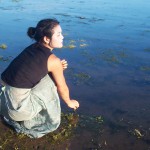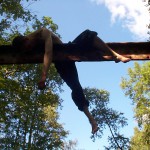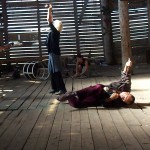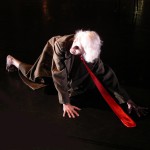 Maida Withers Bio
Facebook – Maida Withers
Facebook: Maida Withers Dance Construction Company
Twitter
---
Artists and Collaborators
Dancer, Choreographer; Concept

Filmmaker

Photographer

Composer and Musician

Photographer for web photos